Medical companies enjoy a fruitful CIIE outing
Share - WeChat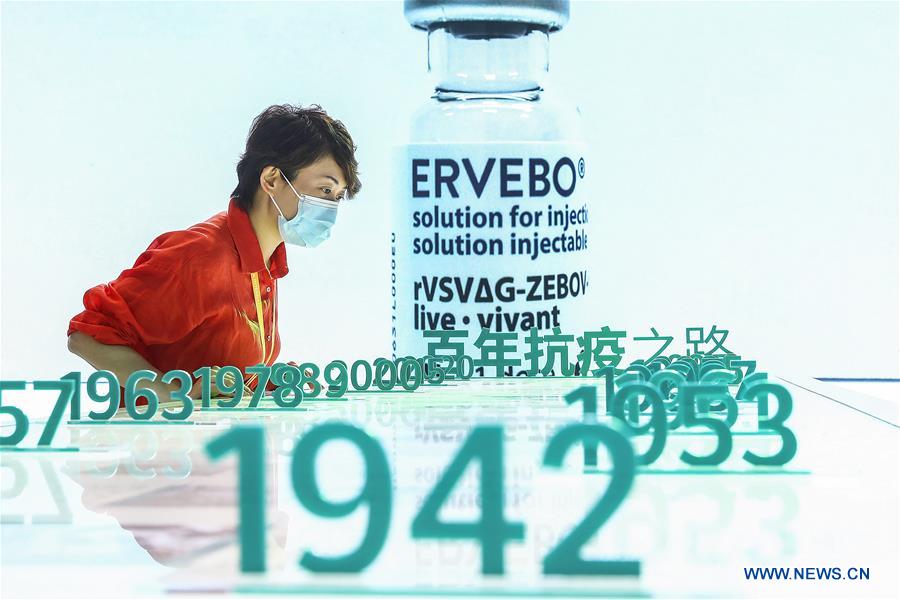 Innovative technologies and solutions that are key to the world's battle against COVID-19 have been a highlight at the ongoing third China International Import Expo (CIIE).
Several collaboration agreements have also been signed between multinational corporations and local partners at the special zone on public health and epidemic prevention, a new exhibition section at this year's CIIE.
For instance, United States-based PekinElmer on Friday signed strategic cooperation framework agreements with five Chinese companies.
One of the top-selling products the company has brought to the expo is the workstation capable of high throughput COVID-19 detection.
The modular and scalable workstation for SARS-CoV-2, which is making its Asia debut at the expo, can prepare and run up to 10,000 COVID-19 tests per day.
"The best-in-class explorer workstations enable labs to efficiently work through the COVID-19 pandemic," said Dr Zhu Bing, vice president and general manager of sales and service of PerkinElmer China.
Zhu said the market has demonstrated a high interest in innovative technologies related to public health as they are "highly in sync with the market demand".
At the booth of Eli Lilly, the US company and its Chinese partners from academia, hospitals and industry discussed the latest development of their joint efforts regarding clinical trials of two COVID-19-related antibody treatments and a marketed JAK inhibitor to treat complications of COVID-19.
"Our latest findings published in October show that COVID-19 patients receiving the inhibitor in combination with an anti-viral drug recover faster, and their clinical outcomes were better compared with those who received only the anti-viral drug," said Wang Li, senior vice-president of Lilly China and head of Lilly China Drug Development and Medical Affairs Center.
Zhang Jing, an expert of clinical pharmacology from Shanghai Huashan Hospital, said that one of the antibodies, the first of its kind to undergo clinical trials among healthy individuals in the world, has entered the second phase of clinical trials in China and some neighboring countries.
At the booth of Boston Scientific, major exhibits include a device that provides remote monitoring for arrhythmia sufferers and an implantable cardiac event monitor. Both these devices can provide convenience for doctors and patients and help realize timely, targeted treatment, the company said.
Several key collaboration agreements related to combating the pandemic and contributing to better prevention of public health diseases were also reached during the CIIE.
For example, Pfizer signed a collaboration deal with the school of community medicine and public health at the Chinese Academy of Medical Sciences and Peking Union Medical College to raise public awareness of an enhanced public health system.
The collaboration will include the establishment of a research center of innovative vaccine and drug application, offering training to public health workers at the grassroots level, and enhancing health education among the public.
Switzerland-based Novartis and the World Laureates Association (WLA) also inked a memorandum of understanding of strategic partnership. According to the agreement, the Novartis Shanghai campus will provide office and lab facilities to WLA for the purpose of multidisciplinary cooperation.
"Such collaboration is in response to the country's call for strengthening scientific and technological work and international cooperation in areas such as disease treatment, drugs and vaccine R&D, to contribute to the world's fight against the pandemic," said Wang Ye, deputy director of the Shanghai Science and Technology Commission.