Global carmakers showcase latest models at trade expo
Share - WeChat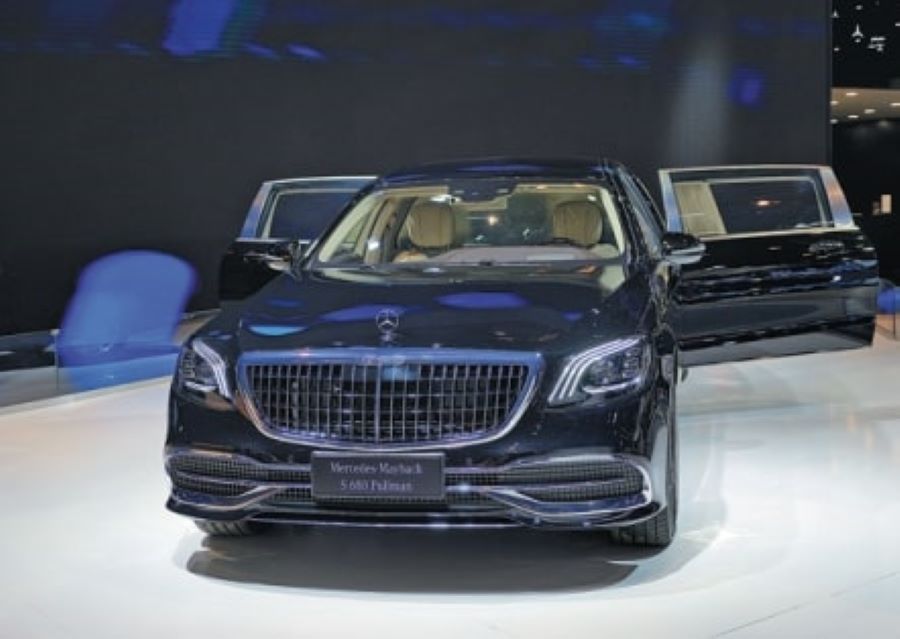 "The fact I like most about CIIE is, that it is not only promoting free trade, globalization and innovation, but it is also focusing on what is actually our most important asset at Daimler and Mercedes-Benz in China, our customers."
Daimler's Mercedes-Benz is one of the most popular premium brands in China, which is also the brand's largest market worldwide.
In the third quarter this year, over 220,000 vehicles were delivered, up 23.4 percent year-on-year. From January to September, almost 570,000 vehicles were sold in China, up 8.3 percent from the same period last year.
As the largest British exporter to China, Jaguar Land Rover is presenting eight imported models at the event, including the Land Rover Defender off-roader and the Jaguar I-PACE SUV.
Wang Yan, vice-president of Jaguar Land Rover China, said this year's CIIE is of great significance, showing China's determination to push forward high-level opening up.
The British premium carmaker, which has participated in the CIIE three years in a row, said it will attend the event in 2021 as well.
Italian-American carmaker Fiat Chrysler Automobiles is showcasing models including the Jeep Wrangler 4xe plug-in hybrid and the Alfa Romeo Stelvio QV, in an effort to build its environmentally-friendly SUV brands and show pure Italian performance.
"FCA is looking forward to enhancing our close connection and emotional resonance with our consumers at the CIIE through our flagship brands in China," said Massimiliano Trantini, chief operating officer of FCA Asia Pacific.
"The influence of Jeep and Alfa Romeo far exceeds the product itself. They represent a unique lifestyle, a spirit of adventure as well as an enthusiasm for cars and racing sports, which will offer an unique experience to Chinese consumers."
German carmaker Volkswagen Group, together with its Audi and Porsche brands, is highlighting electric vehicles at the event.
Liu Yunfeng, vice-president of Volkswagen Group China, said China's dual circulation strategy has boosted foreign companies' confidence in the country.
He said Volkswagen has attended the event three years in a row, and has announced it will invest 15 billion euros with its local partners in e-mobility.
Japanese carmaker Toyota is presenting its new energy vehicles, ranging from Toyota's Levin E+ to the Lexus UX300e. Toyota has sold over 1 million electrified vehicles in China.
As a major player in fuel cell vehicles, the carmaker is demonstrating its fuel cell-related technologies at the CIIE, including its high-pressure hydrogen storage unit and the fuel-cell Coaster vehicle that will be made in China.
Toyota is also showcasing the GR Supra and the GR Yaris, both of which are making their Chinese premieres.