University inks deal to boost smart sports development
Share - WeChat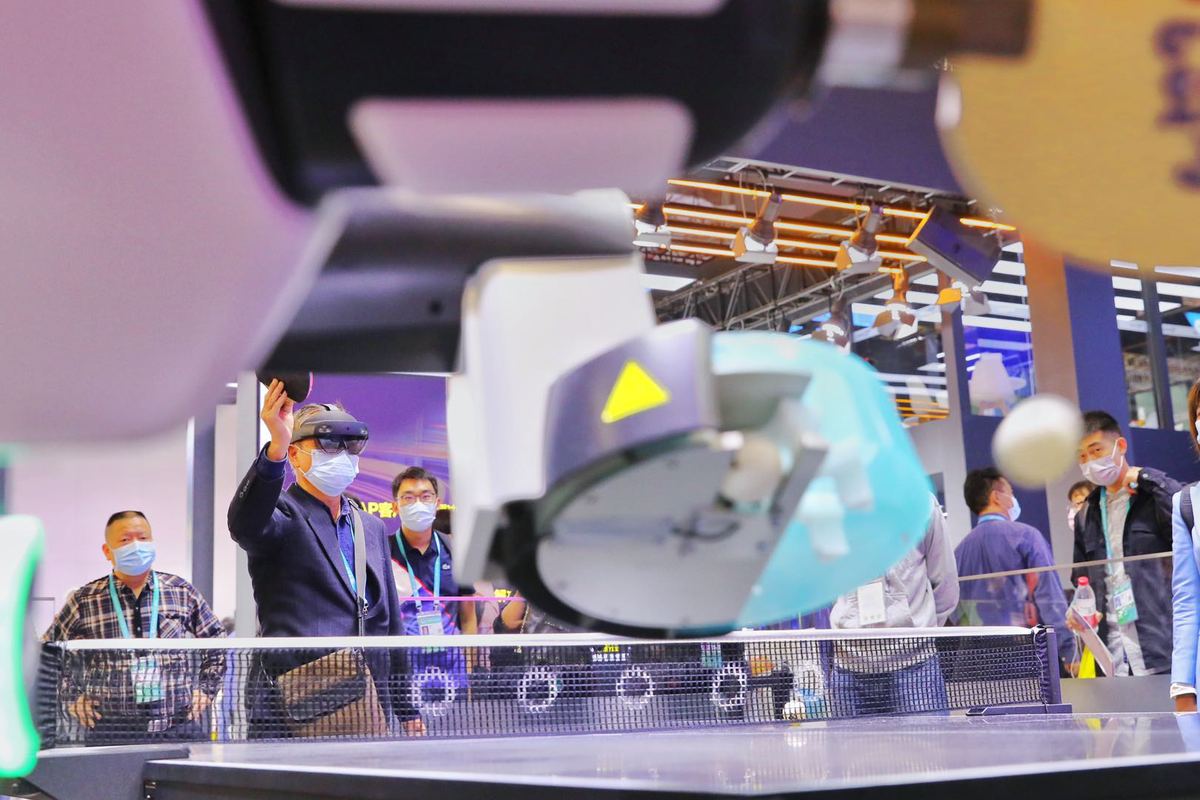 Shanghai University of Sport inked a memorandum of understanding on partnership with the United States-based tech giant Qualcomm and Pong-bot, a Shanghai-based developer of robots, to empower the development of smart sports with technologies including 5G and artificial intelligence at the ongoing China International Import Expo on Friday.
The theme of the MoU signing ceremony was "integrated innovation and pioneering into the future with intelligence", which revealed the new trend of facilitating smart sports with 5G and AI and the new orientation of cross-disciplinary cooperation, said the partners.
The school said the collaboration aims to play full potential of 5G and AI technologies in the application of sport training, sport education and mass fitness with each partner contributing its advantages and resources.
Chen Peijie, president of Shanghai University of Sport, said that the use of novel technologies in sport is beneficial to improve the quality and effectiveness of sport development and promote deepened integration of mass fitness and mass health.
"We aim to allow technology-driven sport activities to be applied in diverse scenarios so that more people can enjoy the fruits from the integration of sport and technology," he said.
The China Ping-pong College at the Shanghai University of Sport has since 2015 collaborated with Pong-bot to conduct technological research and development to apply ping-pong sport in more application scenes, and multiple intelligent ping-pong robots have been developed.
At the CIIE, a ping-pong robot training system -- one of the achievements from the R&D collaboration, involving a robot to serve the ball, a vision system and intelligent training -- was exhibited.
The school said national-level coaches were involved in the design of the training models, which cover those for both beginners and professional athletes.
"With the assistance of such robots, the learning efficiency of students in the subject of ping-pong will be improved significantly," the school said.
Using Qualcomm's advanced mobile technology, the partnership is expected to build a remote real-time teaching scenario with human-computer integration, the school said.