Ingenuity key to healthcare sector advancement
Share - WeChat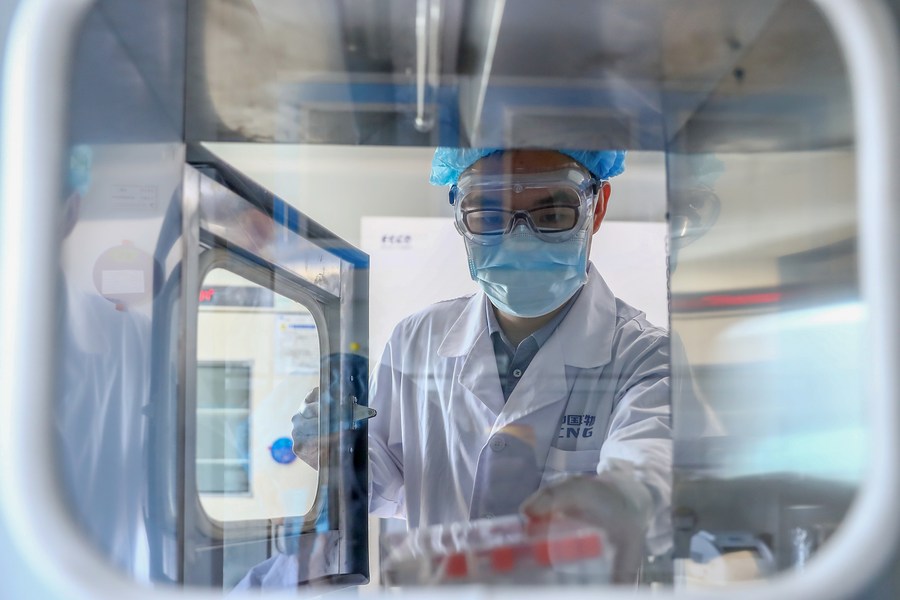 Intensifying competition in China's pharmaceutical industry has led to a long-awaited transformation in which more companies have now upgraded and continuously improve their capabilities in developing generics that are better formulated with better delivery systems, while others reinvent themselves as better innovators, said a senior industry expert.
Zhou Gaobo, a partner at global consultancy McKinsey & Co, said he would use "innovation", "access "and "pressure" to describe the development of China's pharmaceutical industry over the past few years.
"There's been tremendous improvement and change in the China innovation ecosystem so that drug approvals are faster, more efficient and better linked with global development timelines," Zhou said.
"Patients need to wait less time to get the latest drugs available in developed markets, making a real difference in saving lives," he added.
The rise of digital capabilities is improving the overall quality and efficiency of China's healthcare system. And with rising innovation, the country is working to improve reimbursements through factors including frequent updates of reimbursement drug lists and enhanced capabilities across different levels of hospitals.
Moreover, competition is intensifying so that pricing pressure on drugs is significant even for innovative drugs, and the need to get onto reimbursement lists requires significant price cuts. As a result, companies need to make "smart decisions "on what innovation to invest in, so that innovation can actually be rewarded later when products hit the market, he said.
Domestic biotech companies are also pushing the boundaries of what innovative medicine means in China, as leading players have been quite successful in developing and commercializing products while working with broader stakeholders and collaborating with partners to make drugs available to more patients, Zhou said.
Emerging innovation forces include technology innovators, domestic contract research organizations and contract manufacturing organizations, which support the development of innovative drugs and make sure that they're commercialized in the most effective way, he added.
He said more types of collaboration between multinationals and local players also contribute to industry development.
"It's not just at the asset level. Sometimes it's commercialization, sometimes it's sharing of technology platforms. And I believe that is a very important driver of success and growth in the industry," Zhou said.
"It is the collective wisdom of the industry that when more multiple companies are trying multiple things, you start to see sparks that could potentially work."
Yet Chinese companies mostly follow existing innovation rather than creating breakthrough innovation, because they need to pursue clinical development programs that have higher likelihoods of success to reach commercialization and survive, Zhou added.
The Pharma 50 list for 2020 based on 2019 prescription sales was recently released by Pharmaceutical Executive, a multimedia platform for the industry.
Only four Chinese pharmaceutical companies made the 20th annual list-Yunnan Baiyao Group (37th), Sino Biopharmaceutical (42nd), Jiangsu Hengrui Medicine (43rd) and Shanghai Pharmaceuticals (48th).
Zhou believes many of the companies have very high aspirations and will gradually shift from following others' innovations to truly creating breakthrough innovations of their own.
China's biotech industry has also been on the path of tremendous growth and Chinese biotech companies are in very good shape and on a strong trajectory due to tail winds, pointing to improvements in the clinical development environment, more channels to provide priority reviews based on clinical needs, expanding reimbursement over the past few years and the rise of local biotech hubs that provide opportunities for companies to work closer together, he said.
As the external environment will continually be improved, it is critical for a company to develop differentiated assets and leverage a diverse set of channels to deliver them to patients.
It is also very important for regulations and policies to incentivize and reward innovation, and the reward for innovation needs to focus on scientific evidence and patient outcomes, he said.