Third CIIE to kick off in Shanghai
Share - WeChat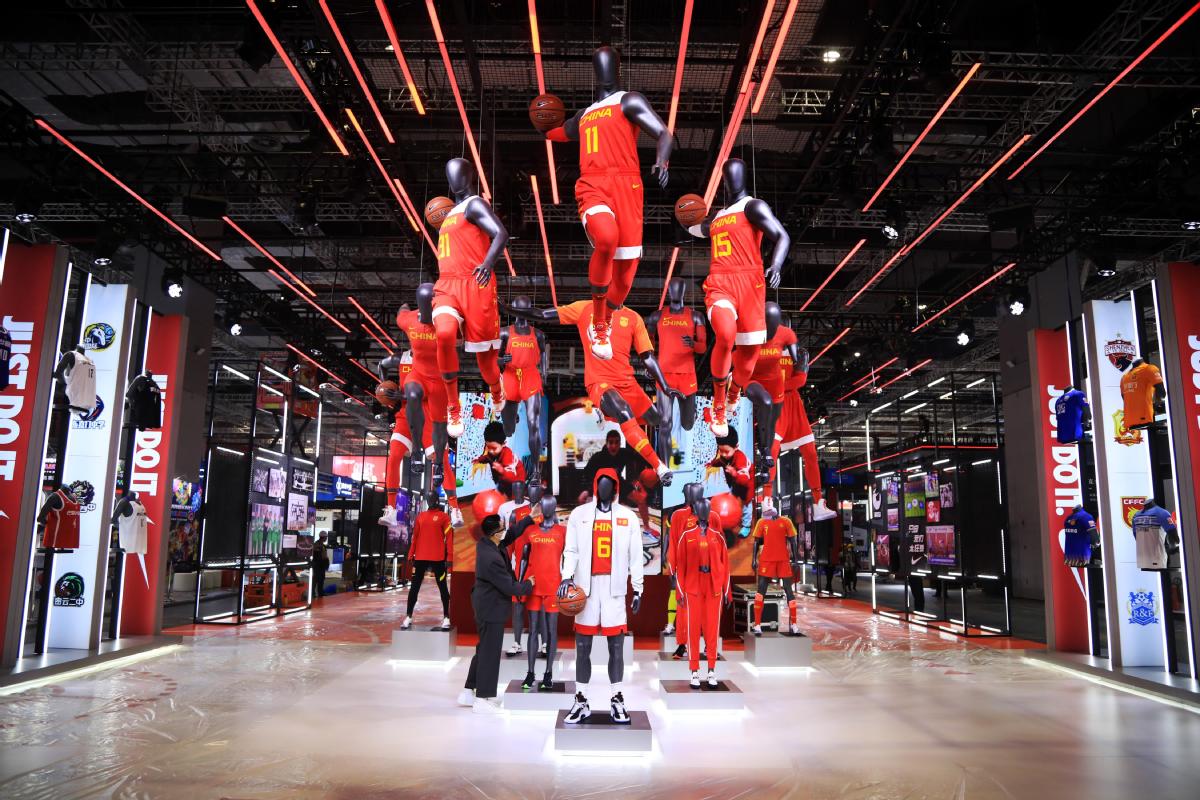 Six exhibits featured at major trading emporium to draw attention from around globe
The third China International Import Expo will have a larger business showcase area than last year's. A total of 360,000 square meters will be divided into six exhibits to highlight new products for visitors in Shanghai between Thursday and Tuesday.
The consumer goods exhibit is the largest of the six, covering four halls of the expo venue-the National Exhibition and Convention Center.
The other exhibits are automobiles, services, healthcare and medical equipment, foods and agricultural products and intelligent industry and information technology products and services.
Four new special sections will debut including public health and epidemic prevention, energy saving and environmental protection, smart transportation and sporting/gaming.
Healthcare
As the COVID-19 pandemic remains a global challenge, the 12,000-square-meter new section for public health and epidemic prevention is likely to attract major attention. Wang Binjie, who is responsible for the exhibition at the CIIE Bureau, said the area is six times the original plan due to enthusiasm for the subject matter.
All together, 48 companies will display products, such as quick testing devices, personal protective equipment and ventilators.
The number of Global Fortune 500 and pharmaceutical giants attending the healthcare and medical equipment exhibit is doubling compared to the first CIIE.
Foods
The food and agricultural products exhibit hosts the most vendors, with more than 1,000 from nearly 100 countries and regions taking part this time.
"We want the expo to become a meeting point for global food companies and set the industry's latest trend," said Zhou Lingyan, deputy general manager of the exhibition department for the expo.
She said that many high-level forums, such as the Belt and Road Eco-Agriculture and Food Security Forum, as well as more than 1,000 activities, such as food sampling and cooking sessions, will be held during the expo.
Autos
The automobile exhibit is attracting the world's top seven carmakers as well as auto part manufacturers.
About 30 new technologies and models will make their global or regional debuts in the 30,000-square-meter automobile exhibit hall, and the 7,000-square-meter new section for smart transportation technologies, such as self-driving, intelligent vehicles and smart sensors, will be showcased.
New models of electric cars and the application of 3D printing in auto manufacturing will also be shown at the expo.
Consumer goods
The exhibit area for consumer goods has exceeded original plans with exhibitors covering cosmetics and skin care, home appliances, gifts, maternal and infant products, sports and leisure, as well as fashion and artwork.
The 7,000-square-meter special section for sporting and gaming will be open for the first time, attracting many first-time exhibitors such as Nike, Asics and the NBA.
"Sports have become an important part of life of Chinese people, especially since the outbreak of COVID-19. We have seen more people participating in various sports," said Wang Tingting, vice-president of exhibitor Decathlon China. "This is going to be a very big market."
IT equipment
Around 330 companies, including 60 Global Fortune 500 companies and industry leaders such as General Electric, Honeywell and Siemens, will have a presence in the 70,000-square-meter exhibit of the intelligent industry and information technology exhibit.
It will also feature a new section on energy-saving and environmentally friendly products, which includes a comprehensive experience zone themed "Green City", where visitors will be able to interact with products on green architecture and clean energy.
Services
The trade in services exhibit will have more than 250 exhibitors showcasing services in finance, logistics, consulting, testing and tourism.
This is the first time that the finance section will include non-banking finance, such as securities, credit agencies and supply chain financing firms.
The consulting section has expanded in area from the last edition, with companies offering more specialized services covering a wider range of industries.