US in crisis due to flaws in its political system: China Daily editorial
Share - WeChat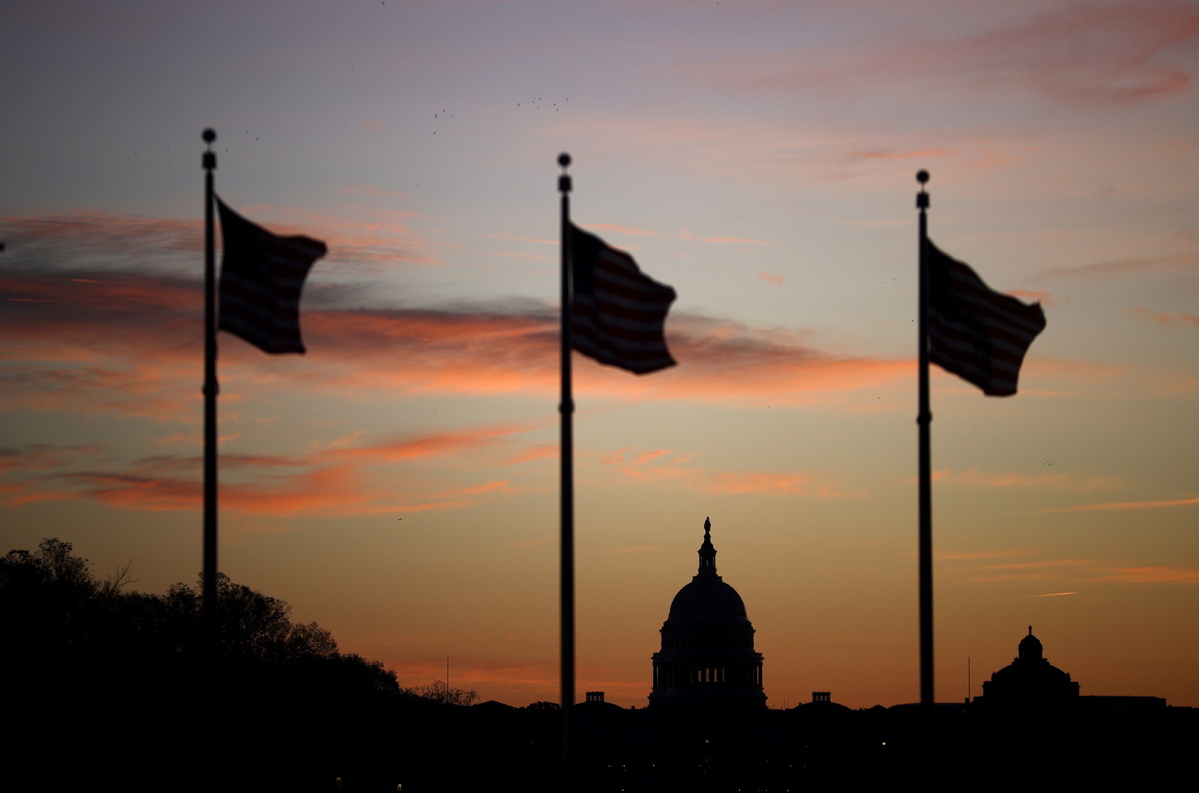 Instead of preparing to celebrate the president's re-election or welcoming a new era with the incoming of a new president, many in the United States are preparing for the worst, with predictions the election result could spark civil unrest or social chaos.
Cities are bracing for possible riots. Shop owners are shielding their glass windows with plywood or something more solid. And there are reports of people stocking up on ammunition to defend their homes if necessary.
It seems the devastation caused by the government's inability to control the novel coronavirus, which has resulted in nearly 10 million people being infected in the US and around 240,000 deaths, is not enough. The defects and vulnerabilities of the political institutions of the US, which have been exposed and aggravated by the current pandemic, have plunged the country into a political and social crisis, with perhaps worse to come.
Why has politics in the US degraded to such an extent? Are US politicians of both parties unaware of where the country's real problems lie?
The US political system is failing. The failure to contain the spread of the coronavirus, the widening gap between the haves and have-nots and the serious racial problems in the country are all symptoms of its distress.
Despite the country's acute discomfort, US politicians prefer talk to action.
It is much easier for US politicians to shift the blame for the problems of their own making onto other countries than making down-to-earth efforts to actually solve them.
That explains why the two candidates have continually attacked China. It also explains why China, which has done a great job in containing the spread of the coronavirus, has long been accused of spreading the virus to the US, and the rest of the world, although in fact it is just the opposite.
It is not conspiracy, but the inadequacies of its own political institutions and the intransigence of its politicians that has brought the US to this sorry pass.
Studies have shown that people holding unyielding extremist views comprise less than one-third of the electorate, but they are twice as likely to vote in primaries, with the consequence that members of Congress tend to have more ideologically extreme views than the constituents they represent.
Unless politicians who are no longer beholden to extremists and special interests emerge, the US political system will continue to betray the moderate majority in the US and China will continue to be the target of US politicians as they seek to divert the public's attention away from the country's problems.
These defects and vulnerabilities, like wounds on a human body, will become malignant sores unless real remedies are found to treat them.
Since there are no signs those are forthcoming, it is natural people in the US should prepare for the worst.
Most Viewed in 24 Hours
China Views