Manufacturing sector will remain strong: China Daily editorial
Share - WeChat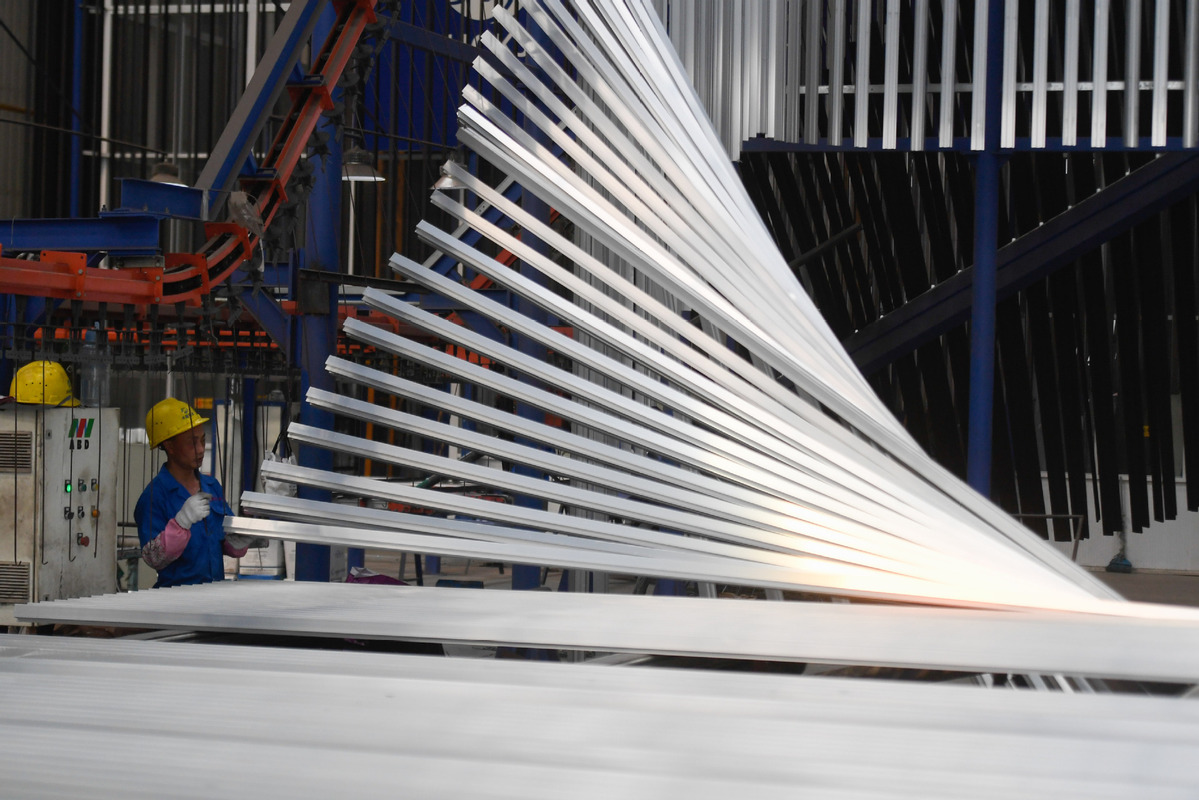 If the fact that textile mills in East China continue to receive orders that have diverted from India and Vietnam can be primarily attributed to the country's successful containment of the novel coronavirus, that China's purchasing managers' index has remained above 50.0 percent for eight consecutive months points to the resilience of its manufacturing industry.
That the sub-indexes for new export orders and imports climbed to 51 and 50.8 in October, up 0.2 points and 0.4 points respectively from the previous month suggests that the overall landscape is good for the country's manufacturing sector.
Data from the National Bureau of Statistics indicate that the PMI for large and medium-sized manufacturing enterprises were respectively 52.6 and 50.6 percent in October, almost on the same level as in September.
However the PMI for small enterprises was 49.4 percent, 0.7 percentage points lower than in September, showing small manufacturing enterprises still face challenges.
It is true that there is mounting pressure on the country's manufacturing enterprises. The cheaper labor and lower production costs in Southeast Asian countries and India have become increasingly attractive to some low-end manufacturing enterprises, and some have left China for these countries.
As a result, whether China will continue to maintain its made in China miracle has become a question. So too has whether China will still maintain its position as a strong manufacturing power.
The excellent job China has done in containing the spread of the novel coronavirus has contributed considerably to the resumption of production for the majority of its manufacturing enterprises. The closing down of factories in many countries because of the pandemic has also provided opportunities for their Chinese counterparts. The textile orders diverted from other Southeast or East Asian countries are a case in point.
But it is undeniable that China has a complete manufacturing chain and a large number of skilled laborers in various fields, which constitute an advantage over their counterparts in neighboring countries.
What is even more important is the fact that the emphasis on innovation and increasingly larger financial input in technology and research in the recent couple of years have contributed to the upgrading of the country's manufacturing industry, which is moving up the value chain.
China's manufacturing industry is not what it used to be in the 1990s, and it is in transition from labor-intensive products to technology-intensive ones.
With an increasing number of manufacturing enterprises placing emphasis on innovation and upgrading their technologies and research efforts accordingly, it is possible and feasible for China to continue to maintain its position as the world's manufacturing giant, only with higher added value.
Most Viewed in 24 Hours
China Views