Burgers going meatless amid a green push
Share - WeChat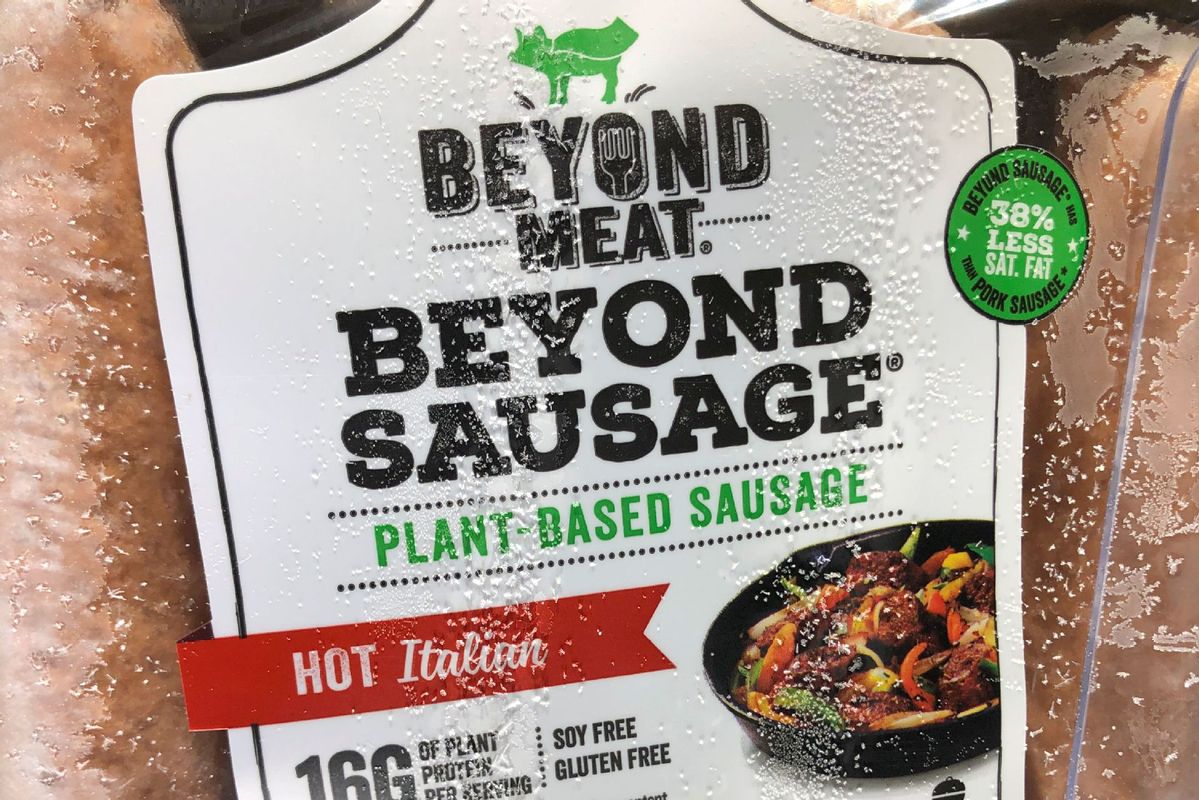 Beyond Meat, a United States-based meatless products player, last month said it is on track to build two new factories in Zhejiang province to make plant-based "beef", "pork "and "chicken" in an effort to optimize prices, scale up production and cater to local flavors for Chinese consumers.
Beyond Meat teamed up with coffee chain Starbucks in China earlier this year to develop a menu. It also worked with Yum China Holdings Inc to introduce Beyond Burger at select KFC, Pizza Hut and Taco Bell locations starting June 3. It had 112,000 retail and food services outlets in 85 countries and regions as of June.
In May, food and beverage conglomerate Nestle began to build its first production facility in Asia in Tianjin for plant-based products. The firm hopes that plant-based protein products will be launched by the end of this year.
Green Monday Holdings, a Hong Kong plant-based brand, last month raised $70 million in financing led by TPG and Swire Pacific Ltd.
Green Monday Holdings, part of the Green Monday Group, operates OmniFoods and Green Common. OmniFoods is a food tech company that produces innovative alternative protein products including OmniPork and OmniEat.
Green Common provides a total plant-based food retail, distribution and dining suite of products and services.
The company said it aims to create a one-stop future food hub, from research and development to retail and distribution, in order to promote plant-based eating and environmental protection.
Starfield this year has received many rounds of fundings from investors including Joy Capital and Sky9 Capital.
Chen Suiwen, chief operating officer of Starfield, said they have invested heavily in R&D, manufacturing capacity and consumer education.
In 2019, Starfield began cooperating with Beijing Technology and Business University to research new recipes and menu options.
This year, the company developed its own team of researchers-talent focused on artificial flavorings, proteins and raw materials-to be more flexible and agile in developing processes from ideas to products.
Their recent emphasis is on proteins and plant fats. For example, their R&D team investigates how proteins change color with temperature changes.
What astonished Chen was how underdeveloped the food manufacturing sector in China is compared with other industries such as IT and automation.
Chen said: "The progress of innovative food products relies on the advancement of the whole industry supply chain."
Chen suggested one focus should be on determining how cross-sector integration can allow cutting-edge technologies and facilities in other leading industrial manufacturing processes to be used for food making.
For example, Starfield has experimented with adjusting processing methodology at the molecular level to unleash the full flavor of the materials in the palate.
Partnering with professional chefs domestically plays a crucial role in expanding Starfield's catering network and in cultivating consumer awareness of plant-based meats. Catering partners include Element Fresh, Papa Johns, Tim Hortons and Shenzhen-based Hey Tea.
"In the past, we tried to replace existing Chinese dishes," said Chen.
But now the brand has asked professional chefs to create fusion cuisines that merge Western cooking practices with Chinese ingredients to bring innovative plant-based dishes to diners and restaurants.
Li of Mintel said it is a smart move to create new trendsetting Chinese dishes rather than simply following established cuisines.
"Very few Chinese consumers are looking for replacements for meat-based Chinese dishes," Li said. She said simply presenting ready-to-eat plant-based meat for hamburgers at supermarkets such as Hema Fresh will not win much attention from young Chinese shoppers. "Plant-based meat products have to be well-integrated with Chinese cuisine."
For plant-based meat producers, allowing consumers to understand that new products are healthier and more nutritious is the key, said Li.