Shanghai still hotspot for global investors amid epidemic
Share - WeChat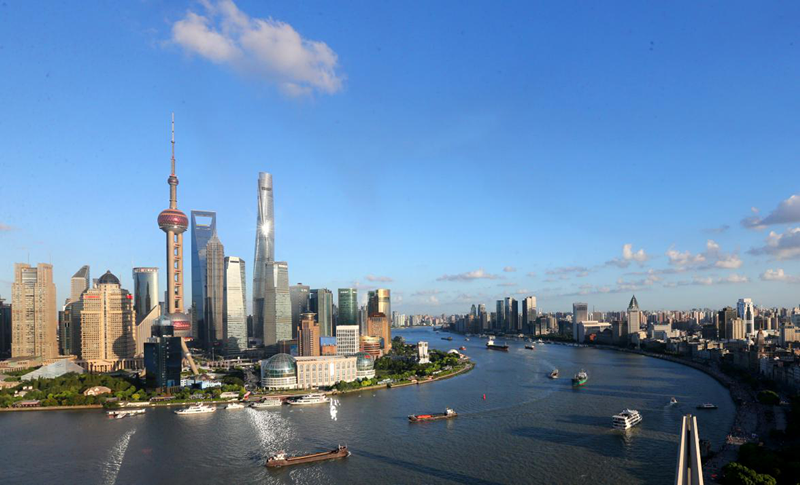 Shanghai's actual use of foreign investment expanded 6.1 percent year-on-year to $15.52 billion in the first three quarters of the year, reflecting confidence among foreign investors in the resilience of the Chinese market amid the global economic slowdown caused by the COVID-19 pandemic.
Since the epidemic outbreak this year, the Shanghai government has held three investment promotion conferences for foreign investors, which lead to a total of 174 foreign-funded projects worth $30.3 billion being signed.
Shanghai has been utilizing a new strategy to attract investment since the 13th Five-Year Plan (2016-20) period began, with the service sector becoming the main recipient of foreign capital. Statistics show that the actual use of foreign capital in the service sector accounts for more than 90 percent of the city's total.
The China (Shanghai) Pilot Free Trade Zone (FTZ) has made significant contributions to the development of the city's service sector. Statistics show that as of the end of 2019, more than 3,200 projects were being carried out in the zone as a result of the comprehensive opening-up of its service sector, including a project by consulting firm PwC.
High-end services are also thriving in the Shanghai FTZ, including medical services, value-added telecommunications services and vocational training, which have led to the emergence of a number of leading service sector enterprises in the zone.
Shanghai has also accelerated the development of its higher-level headquarters economy over the past several years. According to figures from the Shanghai Municipal Commission of Commerce, Shanghai is now home to 758 regional headquarters of multinational companies, reflecting the city's increasing economic appeal to foreign investors.
"Supply and logistics chains have been more severely impacted by the ongoing COVID-19 pandemic, but we are optimistic about the prospects of China's economic development," said Sugioka Masahiro, CEO of Yusen Logistics (China).
He added that Yusen Logistics plans to set up its regional headquarters in Shanghai, which will help integrate the group's resources and enhance its management quality.
After the outbreak of the COVID-19 pandemic earlier this year, the government rolled out a series of supportive measures to stabilize foreign capital and help businesses engaged in foreign trade cope with economic uncertainties.
The measures were introduced as a way to further the country's efforts to open up, step up investment promotion, make business opportunities more accessible to foreign investors, and better protect the legal rights of foreign investors, according to the municipal government.