Filipino tourists cautious despite eased intl travel rules
Share - WeChat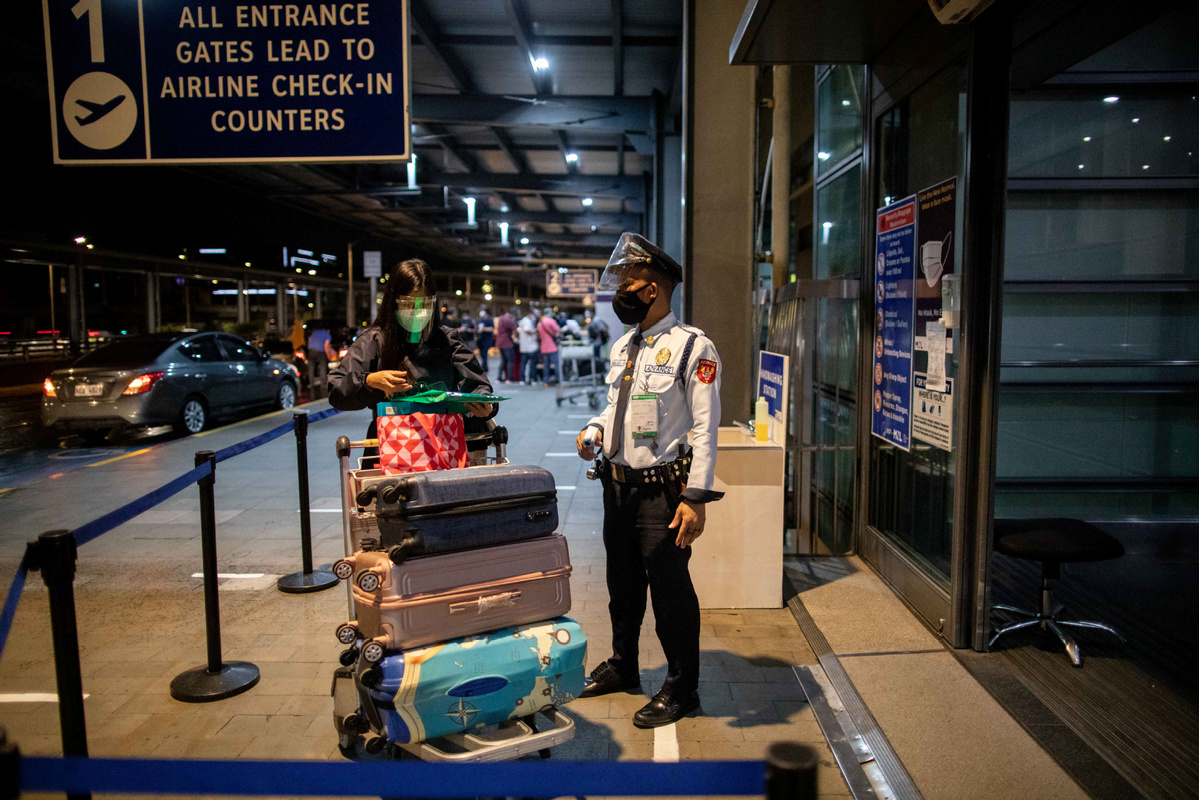 MANILA - The number of departing Filipino tourists remains low despite the lifting of restriction allowing non-essential travel abroad, the Bureau of Immigration (BI) of the Philippines said on Thursday.
BI data showed that only 95 Filipino tourists left the country as of Wednesday night, in contrast with the 64 that departed on Wednesday last week when only those with "essential" reasons are allowed to leave.
"The number of travelers remain low. It could mean that Filipinos still feel hesitant to travel internationally during the pandemic," BI Chief Commissioner Jaime Morente said in a statement.
However, Morente said the bureau expects the number to pick up during the Christmas holiday season when Filipinos travel abroad to visit relatives overseas.
Starting Wednesday, the government allowed non-essential travel of Filipinos.
Under the new guideline approved by the multi-agency managing COVID-19, a traveler must have adequate travel and health insurance and submit confirmed roundtrip tickets for those traveling on tourist visas.
Outbound traveler must also execute an immigration declaration acknowledging the risks involved in traveling, and a negative swab test result taken within 24 hours before departure, and follow the guidelines for returning overseas Filipinos.
These requirements plus the government policy for travelers to isolate for 14 days when they return from international trips deter many Filipinos from traveling.
Meanwhile, Morente said the ban on entry of foreign tourists stays.
Only Filipinos, their spouse, and minor children are allowed to enter the country holding tourist visas. Restrictions likewise allow foreign children with special needs of Filipinos, foreign parents of minor Filipinos, and foreign parents of Filipino children with special needs to enter the country.
"Those who are eligible to enter are required to secure an entry visa from Philippine embassies or consulates, before their arrival," he said.
On Wednesday, Cabinet Secretary Karlo Nograles said the government is "studying" whether to allow foreign visitors from countries with low to medium coronavirus transmission into the Philippines.