Trend toward peace, development must continue
Share - WeChat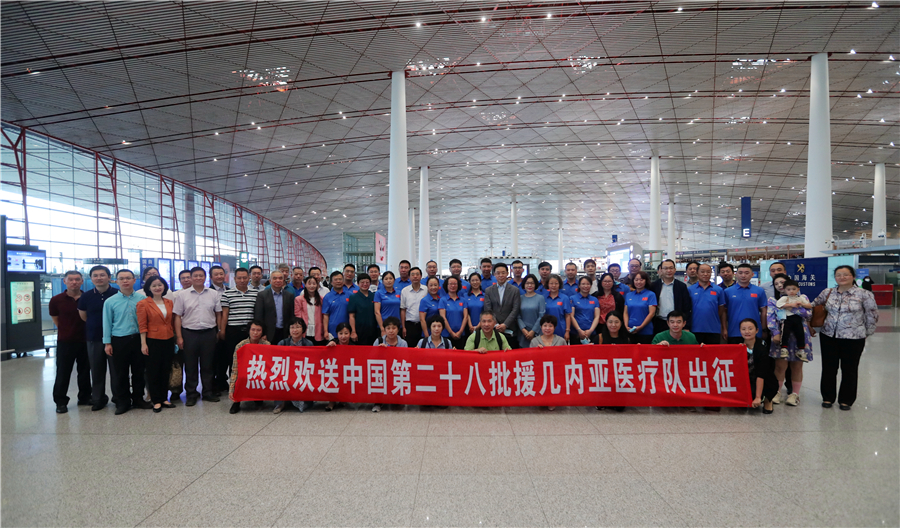 Increasingly, the People's Republic of China is more energetic as a builder of world peace, a contributor to global development and a defender of the international order.
For decades, China has been committed to co-development with other nations through trade and mutually beneficial civilian projects in its peaceful rise, instead of fighting in others' lands like how some hegemonic power has been doing year in, year out.
For generations, China has promised not to seek hegemony and kept to the words of its leaders, from late Chairman Mao Zedong to late leader Deng Xiaoping, and further to current leader Xi Jinping.
China does not have any intention of fighting either a cold war or a hot war, with any country, President Xi said in his statement at the General Debate of the 75th Session of the United Nations General Assembly on Sept 22.
"China is the largest developing country in the world, a country that is committed to peaceful, open, cooperative and common development," Xi said.
His words highlight the Chinese will to support multilateralism and safeguard the international system with the United Nations at its core, a global order that China helped create from the birth of the UN and that facilitates global growth and the settlement of disputes.
At a time when some US politicians and moguls fan thoughts of decoupling and a new "Cold War "that may disrupt the world, Chinese voices, calling to avoid any indulgence in the affairs of others and instead solve conflict on the table through talks, inject hope into the global community.
Surprisingly, the Chinese picture portrayed by the White House is quite different from what China is in reality. It explicitly shows how US politicians want to paint it, using their own choice of colors bent from the truth.
In fact, China has and remains focused on peace for the global village; it cares for the peaceful existence of countries, sharing businesses and opportunities.
Through the decades, China has fulfilled its responsibilities in contributing to the UN and other world institutions such as the World Health Organization. China has been the largest contributor of peacekeepers among the UN Security Council members.
Hundreds of Chinese peacekeepers are still helping people across the world, with some sacrificing their young lives in service. In comparison, US military action has resulted in the deaths of innocent civilians in Iraq, Afghanistan and Syria, among other countries.
During this year's COVID-19 pandemic, China has been sending medical equipment to more than 100 countries and dispatching teams of medical experts to dozens, while struggling to contain the spread within its own borders.
As pandemic-hit economies pick up across continents, China is expected to eliminate extreme poverty at home, thus making historic contributions to the eradication of poverty and the realization of peace and development worldwide. It also continues to roll out its Belt and Road Initiative for the benefit of other countries, prioritizing development for humanity.
The post-pandemic world engaged in the BRI will continue to flourish with China's help. The world's largest developing country is seeking the common development and collective prosperity of the wider community of the global village.
The roads ahead will face more challenges. But never have we seen such close interdependence among countries as today, found such fervent desire of people for a better life, and had so many means to prevail over difficulties. Yet all of these require nations to come together for continued peace and development-instead of using and disregarding the UN with an opportunistic attitude, or severing ties with nations and with international institutions at will.
In this increasingly multipolar, economically globalized, digitized and culturally diversified world, the trend toward peace and development will have to become stronger as reform and innovation gain momentum.
The author is secretary-general of the Pakistan-China Friendship Association Khyber Chapter. The views do not necessarily reflect those of China Daily.