Suning continues shift online, product diversification
Share - WeChat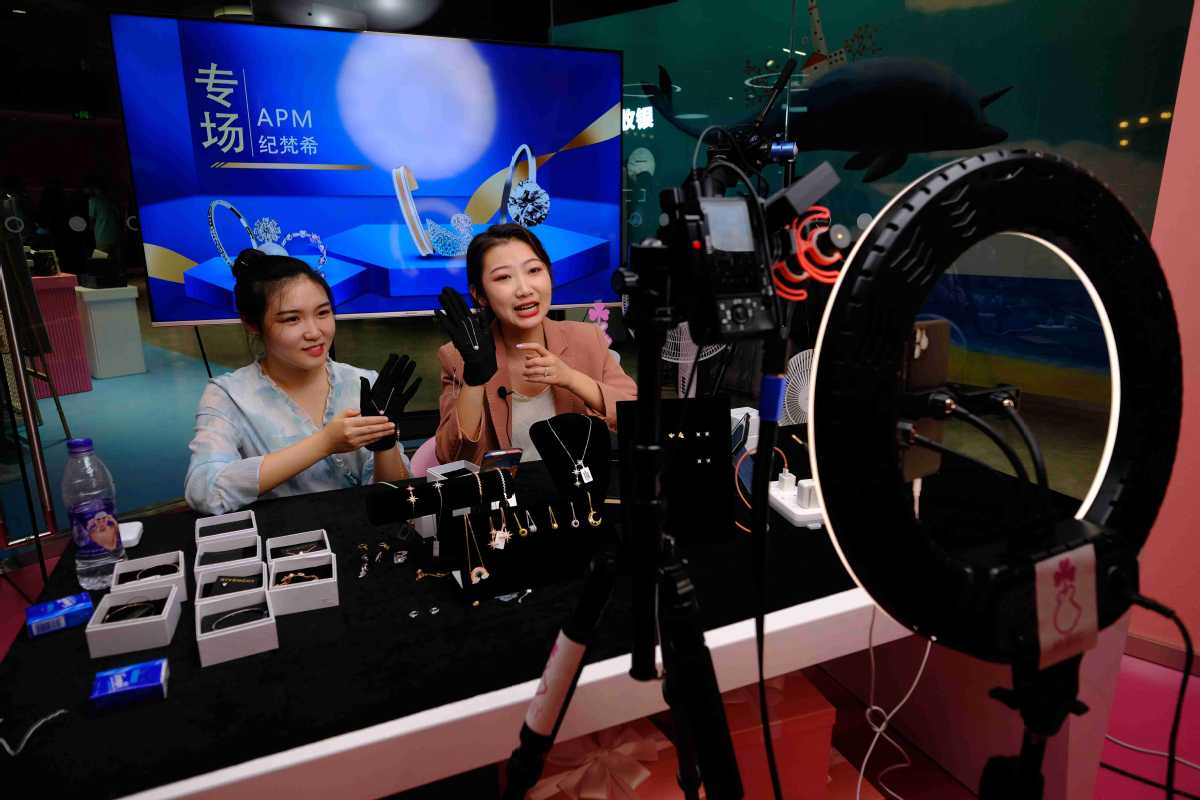 Livestreaming video hosting that allows consumers to watch broadcasts in real time and purchase products recommended by hosts has become a solution for brick-and-mortar retailers such as Suning.com, which opened its first livestreaming store in Nanjing, Jiangsu province, on Sept 30.
Quguangguang, which means "joy of shopping" in Chinese, has been launched by Suning, the country's leading home appliance seller turned omnichannel retailer, so as to integrate livestreaming marketing and livestreaming hosting incubation into their brick-and-mortar stores, offering consumers buying-on-sight shopping experiences.
The virtual shopping center is refurbished with professional live broadcasting studios where livestreaming hosts can sell products ranging from cosmetics, skin care products, infant and maternity products, toys and food, each sporting relevant backgrounds. For example, foodstuffs are often marketed in real kitchens where hosts are able to demonstrate how to prepare and enjoy various dishes.
Conventional sales forces are no longer required at Quguangguang stores as staff now have been trained to become livestreaming salespersons, Suning said. Professional livestreaming hosts have been invited to join store to help sell products online, with stores providing one-hour delivery services within 3 kilometers.
Quguangguang works with Zhihu, a Chinese Q&A forum akin to Quora, and TiGeek, a content-sharing platform, to focus on offline content interactions and to present activities held at Quguangguang by showcasing the application of technology in daily life.
Suning said Quguangugang is expected to serve as a retail store and an incubator for livestreaming hosts. One of its objectives is to train at least 50,000 part-time livestreaming hosts to manage their private domain traffic. The business model, said Suning, will be applied to all retail stores in Suning.
By collaborating with consumer brands to launch official online flagship stores, offline demonstration studios and livestreaming stores, Quguangguang plans to develop 1,000 brands that each sell more than 20 million yuan ($2.97 million) a year through livestreaming in three years.
The stores provide free space for selected local entrepreneurs to develop consumer brands to boost job markets and innovation.
The introduction of its new livestreaming retailing format follows Suning's nationwide expansion pace by developing multiple shopping scenarios. Between the end of September and Oct 8, Suning had opened more than 300 stores nationwide under its various brands, including Suning Retail Cloud, to build one-stop shopping and customized consumption experiences.