Govt vows continued support for servicemen
Share - WeChat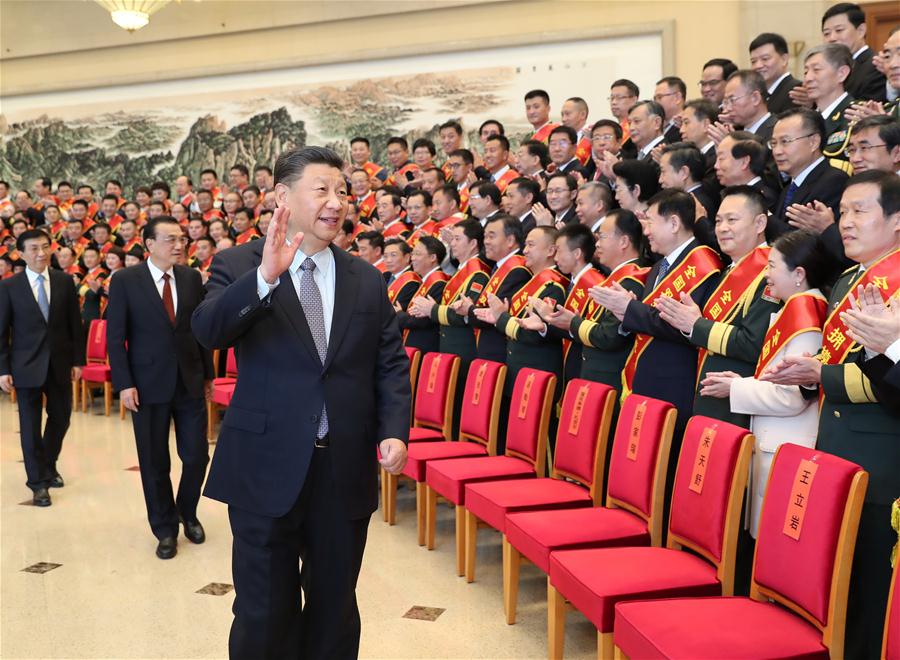 China commended outstanding individuals, cities and organizations for promoting military-civilian solidarity on Tuesday as the central government pledged unwavering support for the country's servicemen and their families.
President Xi Jinping met with representatives of the commended cities, organizations and individuals in Beijing and expressed sincere greetings and warm congratulations to the award recipients.
Xi, who is also general secretary of the Communist Party of China Central Committee and chairman of the Central Military Commission, spoke with them before having a group photo taken with them.
Speaking at a teleconference during the award ceremony, Premier Li Keqiang commended the military for extending proactive support to socioeconomic development and serving as first responders during major natural disasters and in coping with emergencies.
He also praised servicemen for responding to orders and taking on difficult tasks in the face of the COVID-19 pandemic this year, saying that the solidarity between the military and civilians contributed to the major outcomes in the fight against the pandemic-an indication of the mighty strength of the unity of the military, the government and the people.
Li called for central government departments and local authorities to extend full support to the development of national defense and the armed forces, including in transport and logistics supply, and help servicemen posted in border areas and islands improve their working and living conditions.
The government will continue to offer support to servicemen and their families to ease their concerns about the future, he said.
The premier urged more tailored and timely services for veterans, such as helping them find employment and start businesses and offering them training in professional skills.
Servicemen's children should be allowed to receive education near their homes and given preferential assistance on issues such as transferring to different schools and attending entrance exams for senior middle schools and colleges, he said.