Xi hails victory 7 decades ago
Share - WeChat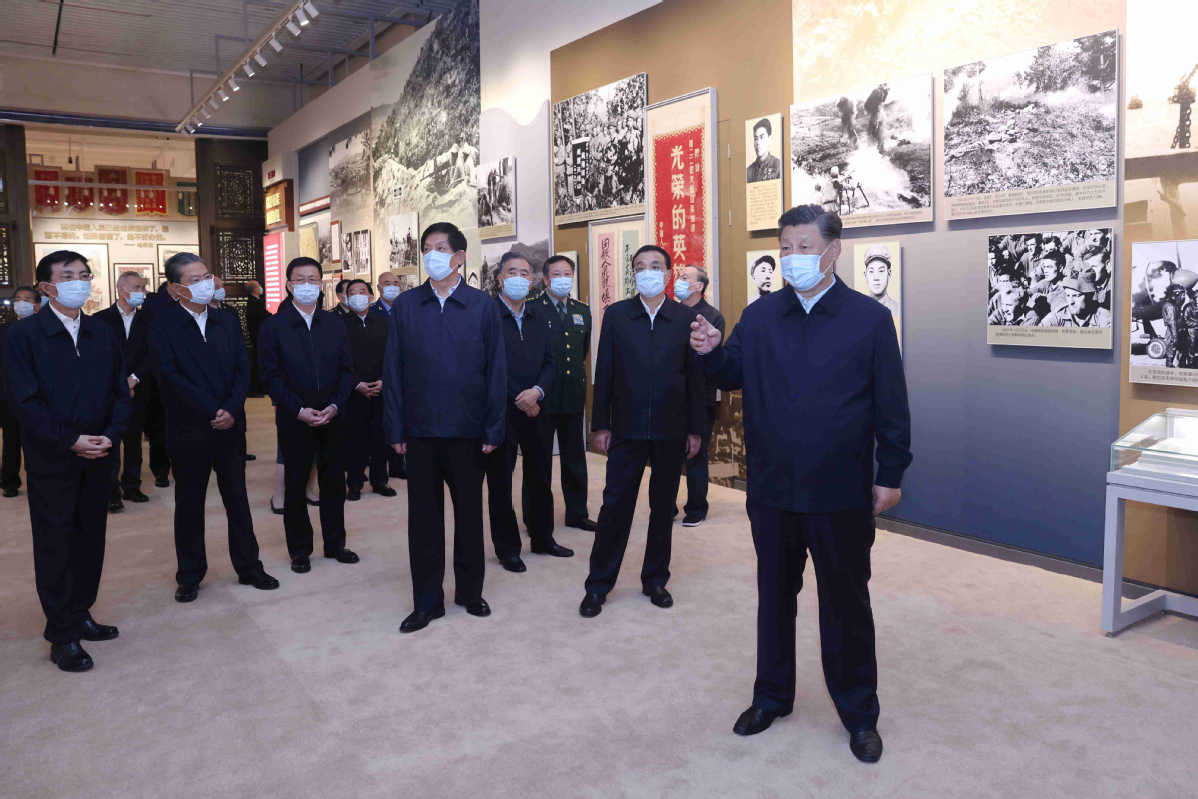 President calls for studying, publicizing heroic stories of CPV forces at exhibition
President Xi Jinping hailed China's victory in the War to Resist US Aggression and Aid Korea (1950-53)-a victory of justice, peace and the people-on Monday as he urged greater contributions to be made in safeguarding global peace and building a community with a shared future for mankind.
Xi made the remark while reviewing an exhibition commemorating the 70th anniversary of the Chinese People's Volunteers forces entering the Democratic People's Republic of Korea to help in the war to resist US aggression at the Military Museum of the Chinese People's Revolution in Beijing.
Xi, who is also general secretary of the Communist Party of China Central Committee and chairman of the Central Military Commission, said the Party and government made a historic and resolute decision to resist US aggression, help the DPRK and defend the motherland 70 years ago.
The heroic CPV, upholding banners of justice and disregarding their own safety, fought dauntlessly in battles side by side with the DPRK people and army before winning a great victory and making huge contributions to the cause of international peace and human progress, he said.
The great spirit that was forged during the war is invaluable spiritual treasure that is set to motivate the Chinese people and nation to overcome all difficulties and obstacles and conquer all powerful enemies, he added.