That's the Hong Kong spirit
Share - WeChat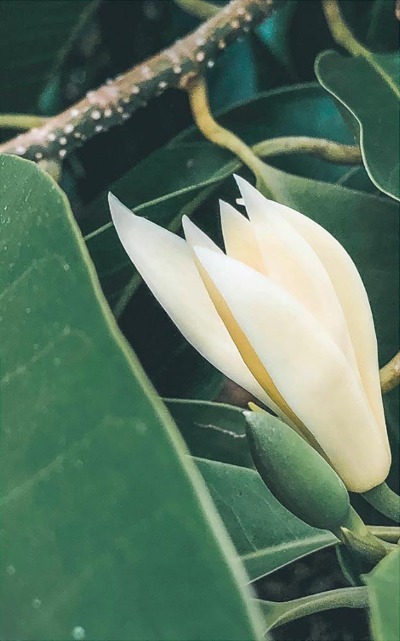 It hasn't been the easiest story to tell. Ultimately, the duo landed on a business model where they select their botanicals locally, then send the ingredients to the Netherlands, where the spirit is distilled and bottled. By selecting aromatic, evocative botanicals, their lively libation captures the very heart and soul of Hong Kong, transporting the drinker to the city's colorful streets. Specifically, they have used white champaca flowers from the white champaca tree, nicknamed the "perfume tree", which was once ubiquitous in the city – a humble plant that supported the living of elderly women who sold it on street corners. According to Tibetan beliefs, the Buddhaof the next era will find enlightenment under the white flower canopy of the champaca tree.
The essential oil of champaca, a plant also sometimes referred to as white sandalwood or white jade, is also known as one of themost expensive in the world, and isoften used in premium perfumes. Tom Ford has a perfume called Champaca Absolute and Japaneseavant-garde fashion label Comme des Garçons produced Luxe Champaca, while Christian Dior's J'adore L'Or, Calvin Klein's Euphoria and Michael Kors' Gold Rose Edition all invoke champaca as a middle note.
Many gin brands use dry botanicals, but the two Cheungs specifically wanted the white champaca flower despite its very short shelf life; its flowers wilt in around six or seven hours at room temperature. Sourcing a steady supply of the flower in Hong Kong was difficult, so after a year of research, the pair opted for an organic flower farm in Taiwan.