Consumer inflation slows to 19-month low of 1.7%
Share - WeChat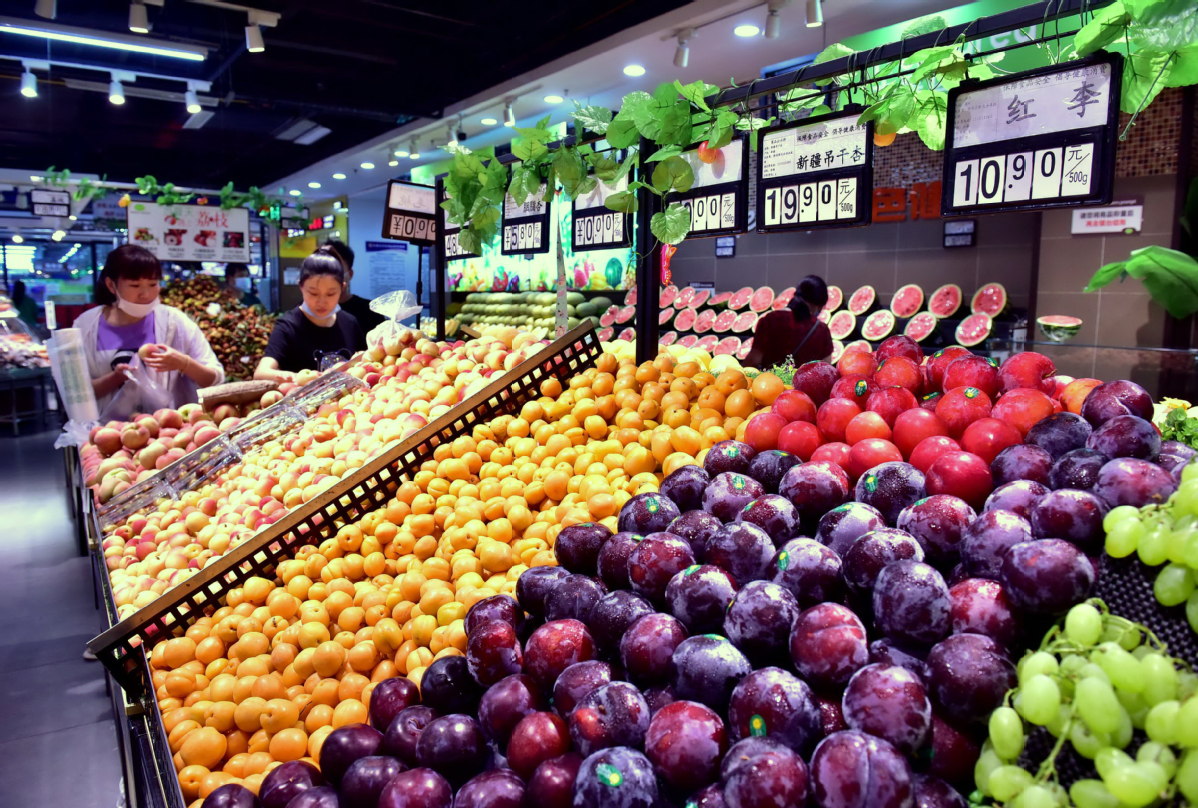 China is likely to see consumer inflation further ease in the rest of the year as pork prices stabilize, and the nation is well on track to keeping its annual inflation level below the target of 3.5 percent, experts said on Thursday.
Their comments came after the National Bureau of Statistics reported that growth in the country's consumer price index, a main gauge of inflation, slid to 1.7 percent year-on-year last month, the lowest in 19 months and down from 2.4 percent in August.
CPI growth in September moderated for the second straight month as food prices softened. The rise in pork prices, the biggest driver of CPI this year, eased by 27.1 percentage points from a month earlier to 25.5 percent last month, as the nation further restored hog production and released more pork reserves, the bureau said.
In the first three quarters of the year, CPI growth came in at 3.3 percent on a yearly basis, below the government's annual target of 3.5 percent.
With hog production continuing to recover, pork prices should further stabilize and help keep CPI growth under 2 percent in the fourth quarter, putting this year's inflation target well within reach, said Liu Xuezhi, a senior researcher at Bank of Communications' Financial Research Center.
The mild consumer inflation level and softening prices of pork, the mainstay of China's meat consumption, will contribute to this year's policy focus of safeguarding people's basic living conditions, Liu said.
The country's stocks of live pigs and breeding sows are now both at more than 80 percent of normal levels, the Ministry of Agriculture and Rural Affairs said on Saturday.
Non-food prices, meanwhile, have remained weak despite improvements in some service sectors, experts said, stressing the need to extend policy support to help hard-hit sectors cope with the impact of the COVID-19 pandemic.
According to the bureau, nonfood prices were unchanged from a year earlier in September, while the growth in core CPI, which excludes food and energy prices and is seen as the key indicator of aggregate demand, remained at 0.5 percent year-on-year, the same as August.
Wu Chaoming, deputy dean of Hunan province-based Chasing Securities' Chasing Institute, said a worse-than-expected producer price index reading, which gauges factory-gate prices, also pointed to the need to boost domestic demand, such as for durable consumer goods.
The PPI fell by 2.1 percent on a yearly basis in September, versus a 2 percent decline in August, with the growth in consumer goods prices turning negative, the bureau said.
"Policymakers should continue to step up targeted monetary and credit support to manufacturing and micro and small businesses, further boosting corporate confidence and facilitating the recovery of domestic demand," said Wen Bin, chief researcher at China Minsheng Bank.
The country's inflation level will not hold back monetary policy from strengthening support for those sectors as CPI growth is expected to further drop, Wen said.
The People's Bank of China, the central bank, will maintain a prudent policy stance and strengthen support for smaller businesses by promoting the use of policy tools aimed at easing their financial woes, central bank official Sun Guofeng said on Wednesday.
Chen Jia contributed to this story.