Chinese sales drive JLR's global recovery in Q3
Share - WeChat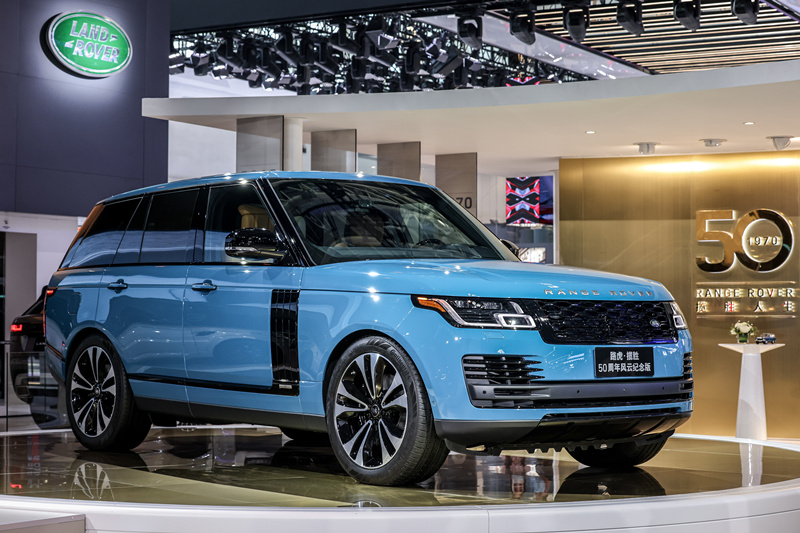 Jaguar Land Rover's sales are continuing to rebound globally, with China as one of the most important driving forces.
The British premium carmaker said on Monday that it sold 113,569 vehicles in the third quarter of this year, up more than 50 percent from the second quarter.
In China, the carmaker's deliveries in the third quarter were 14.6 percent more compared with the second quarter. Sales in September were 28.5 percent higher than the same month last year.
The carmaker said the Land Rover brand enjoyed an outstanding performance. Among others, Range Rover vehicle sales went up 30 percent compared with the same quarter last year. Also, more than 3,000 customer orders have been placed for the new Defender, which hit the market in July.
Deliveries of Jaguar in the third quarter were encouraging as well. The XFL sedan and the E-PACE SUV posted sales growth of 20 percent and 18.7 percent year-on-year respectively. Meanwhile, the smaller XEL sedan maintained steady growth, up 12.7 percent in September.
Richard Shore, president of Jaguar Land Rover Integrated Marketing, Sales and Service in China, said: "Promoting sustainable growth remains our priority. The new Defender, which completes the Land Rover family, received unprecedented interest. We expect it to underpin our growth for the rest of 2020 and bring even more momentum into 2021."
Jaguar Land Rover said almost all of its retailers worldwide are now open or partially open and the company's plants have resumed production.