Young pioneers shaping Shenzhen's success, says former chief of CMB
Share - WeChat Ma Weihua, former head of China Merchants Bank, believes the charm of Shenzhen, Guangdong province, is its nonstop innovation, which has helped lay a solid foundation for the bank's success.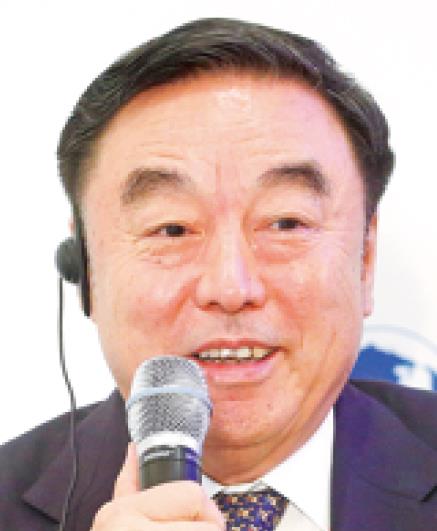 "As the cradle of CMB and many other world-renowned firms, the city forged an environment of accepting failure and welcoming various perspectives," Ma said.
He ascribed such an innovative spirit to its nature as a young city of migrants full of dreams and ambitions, attracting people with a pioneering spirit committed to reform.
A company's true core competitiveness is rooted in an innovative mindset rather than innovative products, he said.
CMB was founded in Shenzhen's Shekou Industrial Zone, the forefront of China's reform and opening-up. It was China's first joint-stock commercial bank wholly owned by corporate legal entities and the first pilot bank as China promoted reform in the banking industry with business outside the government.
When it was established in 1987, it had only 30 employees. But now it has grown into the sixth-largest bank on the mainland through constant innovation.
CMB started to explore online banking operations in the late 1990s. Although online payments have now become ubiquitous in the smart city of Shenzhen, paying water and electricity bills online was still an innovative service for local banks about 20 years ago.
In 2004, Ma Weihua led the bank on another bold move-developing the retail sector. At that time, domestic banks mainly focused on large-sized enterprises, neglecting demand from medium-sized and smaller firms. While small and private businesses were thriving in Shenzhen, the pioneer spotted the opportunity and decided to designate the retail market as the bank's new emphasis.
The bank must count on itself and devote to "changes", refocus on value-oriented operations and emphasize accurate marketing, risk management and multiple channel profits, said Ma, who is very clear about the financial institution's position.
Being based in Shenzhen, a special zone of China's market-oriented reform, CMB was from the outset a pioneer itself.
With determined efforts and continuous innovation, the bank has made into the Fortune Global 500 List before Ma's retirement after 14 years at the lender.
After retiring from CMB, in 2013 he joined One Foundation, the first private charitable fundraising organization in China. As an innovative charity, the Shenzhen government also supported its establishment in the city.
He soon found several challenges in his new line of work, such as low employee salaries. "With the rapid development of science, technology and capital markets, it is inevitable that the traditional philanthropy sector also needs to transform into a modern system," he said.
The concept of "impact investing" caught his eye while he was at Columbia University as a visiting scholar and he became one of the concept's most active advocates. For Ma, it is a "very innovative "tool to solve the problem that China's philanthropy faces.
"Impact investing is an innovative combination of finance and philanthropy," he said, adding that the term refers to investments with both a positive financial return and a measurable favorable impact on society and the environment.
In 2015, he participated in the establishment of the China Global Philanthropy Institute as its first chairman to devote himself to the cultivation of philanthropic talent in China.
The institute is also a novel practice as it is the first of its kind to be independently registered in China, and is also based in Shenzhen.
Ma said that a sense of responsibility to give back to the society is also a unique part of the city, and is another impression the city gives him, in addition to innovation.