Driving homes away from home
Share - WeChat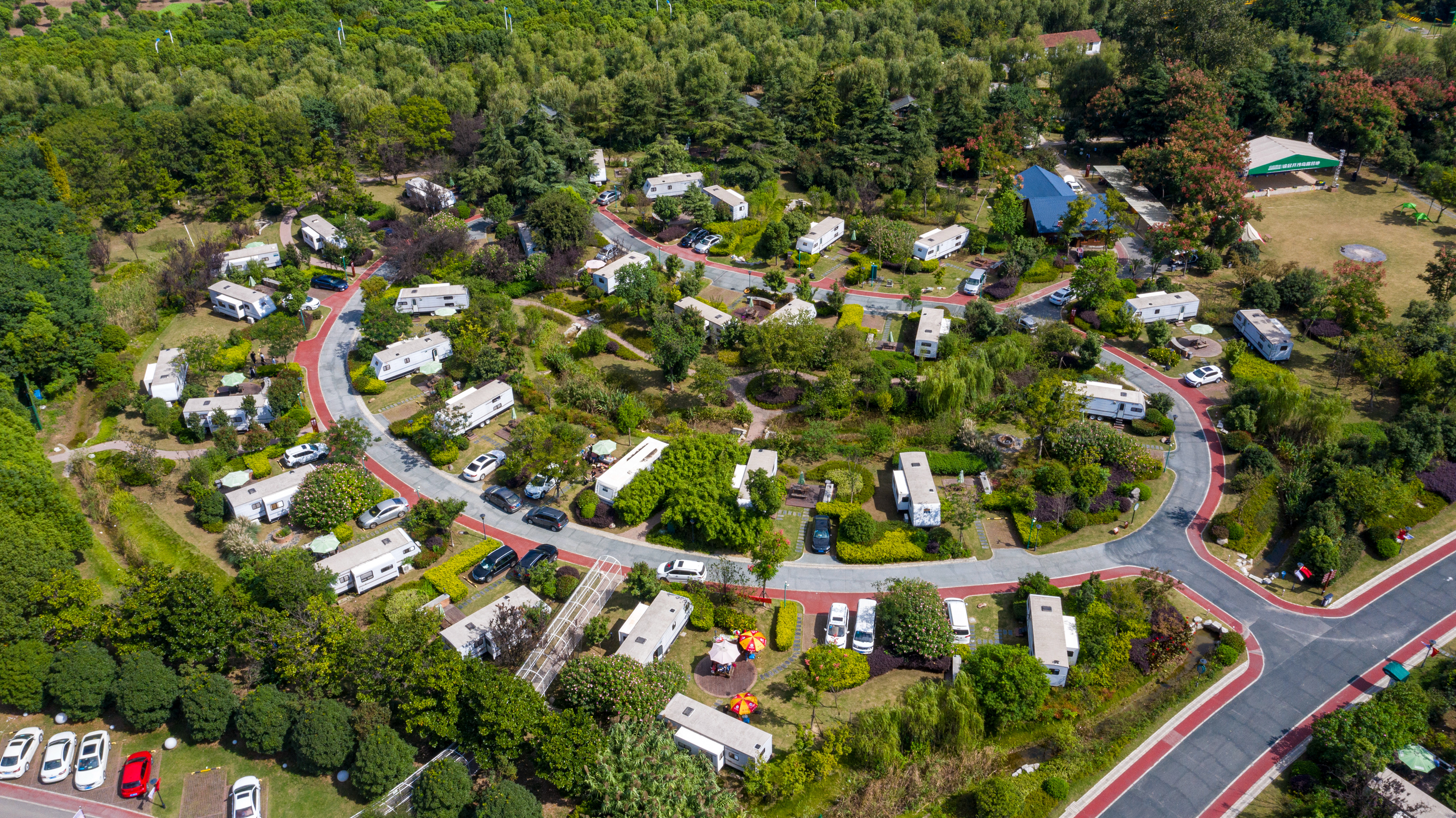 Dexing RV brought its latest product to the event, which features an electric brake system and aviation aluminum.
Other functions, including a high-capacity water purifier and solar panel, can satisfy most customers' needs, Ding says.
"China's RV products have entered the 2.0 era. More attention is being given to taste and design."
Sheng Zhiwei, from Jiangsu-based company Weihang RV, believes RV sales will soar in the next three to five years.
He says his prediction is based on recent sales by Weihang RV and other Chinese RV companies.
The nationwide night-market boom this year has also boosted RV use.
To date, the RV-rental platform run by SAIC Maxus has lent 200 RVs to over 150 night markets in Shanghai, Sichuan province's capital, Chengdu, Guangdong province's capital, Guangzhou, and Fujian province's Xiamen.
RV marketing featuring pets, e-commerce, flowers, outdoor sports and organic food have helped to endear RVs to the public, Shanghai Business School associate professor Fu Quansheng says.
Last year, the number of registered RV surpassed 9,000, more than double that of 2018, Sheng says.
The country has seen sales and rentals of recreational vehicles surge during the post-pandemic period.
By June, there were 1,274 newly established RV companies nationwide, up 17 percent from the previous year, major enterprise-credit-investigation agency Qichacha reports.
The number reached 849 from March to June, an increase of 36 percent compared with the same period of 2019.
Travel agencies have tuned in to the rising needs for RV experiences and are offering relevant products.
The two-day RV experience developed by Jiangsu Culture International travel agency has been popular lately.