Pearl Studio's 'Over the Moon' to hit theaters in China
Share - WeChat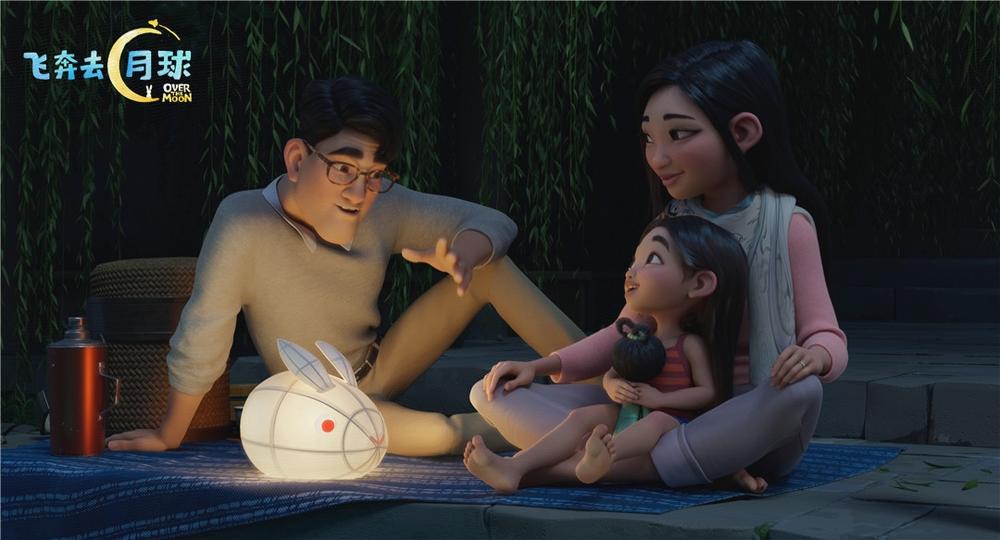 Pearl Studio's latest animated musical feature, Over the Moon, is slated for release on Oct 23 in China, announced its production house.
The film will join two other domestic productions, Legend of Deification and Kung Fu Mulan, both animation films, which are scheduled for screening in October as well.
A joint production by Pearl Studio and Netflix and directed by Academy Award-winning filmmaker Glen Keane, the story of Over the Moon revolves around a girl who builds a rocket ship to travel to the moon hoping to meet the legendary Moon Goddess.
Shanghai-headquartered Pearl Studio had previously co-produced the 2019 animated adventure film Abominable with DreamWorks Animation.
Kung Fu Mulan, a historical action-adventure based on the popular Chinese legend, centers around Mulan's struggles within the army as she strives to become a national heroine. It hit theaters on Oct 3, two days after the release of Legend of Deification, during this year's National Day holiday that ran from Oct 1 to 8.
The holiday last year lasted seven days and proved to be a lucrative film season, contributing 5 billion yuan ($735 million) to China's yearly box office of over 64 billion yuan.
Legend of Deification is from the companies behind last year's China box office champion Ne Zha, and its storyline revolves around Jiang Ziya, a genius strategist from the novel Fengshen Yanyi, or The Investiture of the Gods, a Ming Dynasty (1368-1644) book. The same book also inspired Ne Zha, the Chinese film about its eponymous hero which grossed more than 5 billion yuan.
Movie theaters in China raised their cap on maximum seating capacity from the current 50 percent to 75 percent, starting from Sept 25, spurring further recovery of the world's second-largest box-office market amid the COVID-19 epidemic. China's box-office revenue has totaled around 5.5 billion yuan to date since theaters reopened on July 20, following months of closure due to the epidemic, showed data compiled by Maoyan, a movie ticketing and film data platform.