NZ dairy giant Fonterra sells China farms
Share - WeChat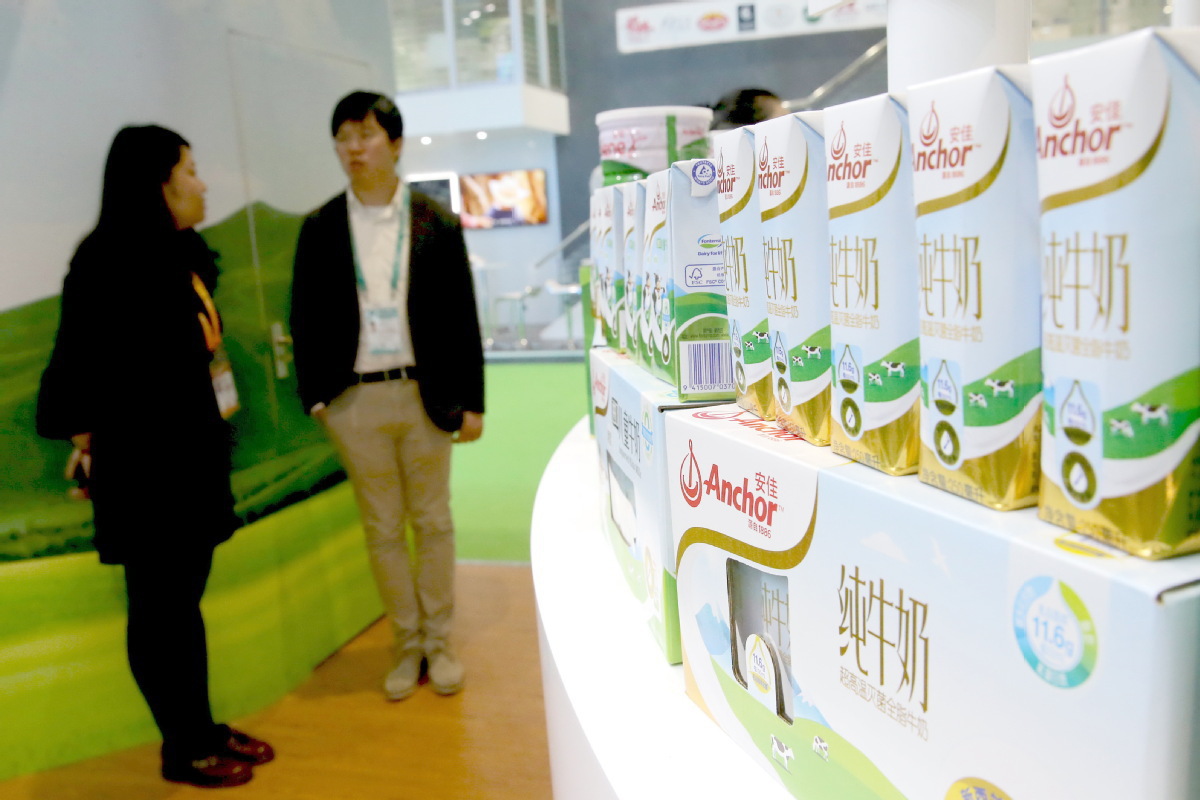 WELLINGTON-New Zealand dairy cooperative Fonterra has agreed to sell its farms in China to local partners for NZ$555 million ($369 million) to reduce its debt, the company said in a statement on Monday.
The sale is believed to be a part of Fonterra's review and trimming of its investment portfolio as it targets debt reduction.
Fonterra announced on Sept. 18 that its 2019-2020 net debt remains NZ$4.7 billion despite a better earning performance. The company vowed to follow through on its commitment to financial discipline.
Inner Mongolia Natural Dairy Co, a subsidiary of China Youran Dairy Group Limited (Youran), has agreed to purchase Fonterra's two farming hubs for NZ$513 million. Separately, Fonterra has agreed to sell its 85 percent interest in a local farm to Beijing Sanyuan Venture Capital Co (Sanyuan), for NZ$42 million. Sanyuan has a 15 percent minority share in the farm and exercised its right of first refusal to purchase Fonterra's interest.
Fonterra CEO Miles Hurrell said the company had demonstrated its commitment to the development of the Chinese dairy industry in building the farms.
The sale of the farms would allow Fonterra to prioritize the areas of its business where it has competitive advantages.
Murrell said that China remained one of the company's strategic markets. "Selling the farms will allow us to focus even more on strengthening our food service, consumer brands and ingredients businesses in China."
"We will do this by bringing the goodness of New Zealand milk to Chinese customers in innovative ways and continuing to partner with local Chinese companies to do so. Our investment in R&D and application centers in China will support this direction," said Hurrell.
Completion of the sale, which is subject to anti-trust clearance and other regulatory approvals in China, is expected to occur within this financial year.
The company was looking to extract more value from local milk production, and put less emphasis on overseas ventures, including its expansion in China. The company then moved to sell overseas assets, shut underperforming local plants to cut debt and reduce costs.
Last year, the cooperative said it would write down the value of several of its businesses in China, Brazil, Venezuela, Australia and New Zealand by NZ$820 million to NZ$860 million.
Fonterra also sold its leading ice cream branch Tip Top for NZ$380 million in 2019, as it looks to trim its portfolio. The iconic ice cream brand, with a history of more than 80 years, was incorporated into Fonterra in 2001.