President Xi wishes Trump, Melania speedy recovery
Share - WeChat President Xi Jinping extended on Saturday his wish of a speedy recovery to his US counterpart, Donald Trump, and First Lady Melania Trump.
In a message to Trump, Xi said that learning President Trump and Melania have tested positive for COVID-19, he and his wife, Peng Liyuan, extend sympathy to them and wish them a speedy recovery.
US President Donald Trump, who along with first Lady Milania Trump tested positive for COVID-19 and was quarantined at the White House on Friday, has been given an experimental drug to treat the virus, according to a memo from his doctor.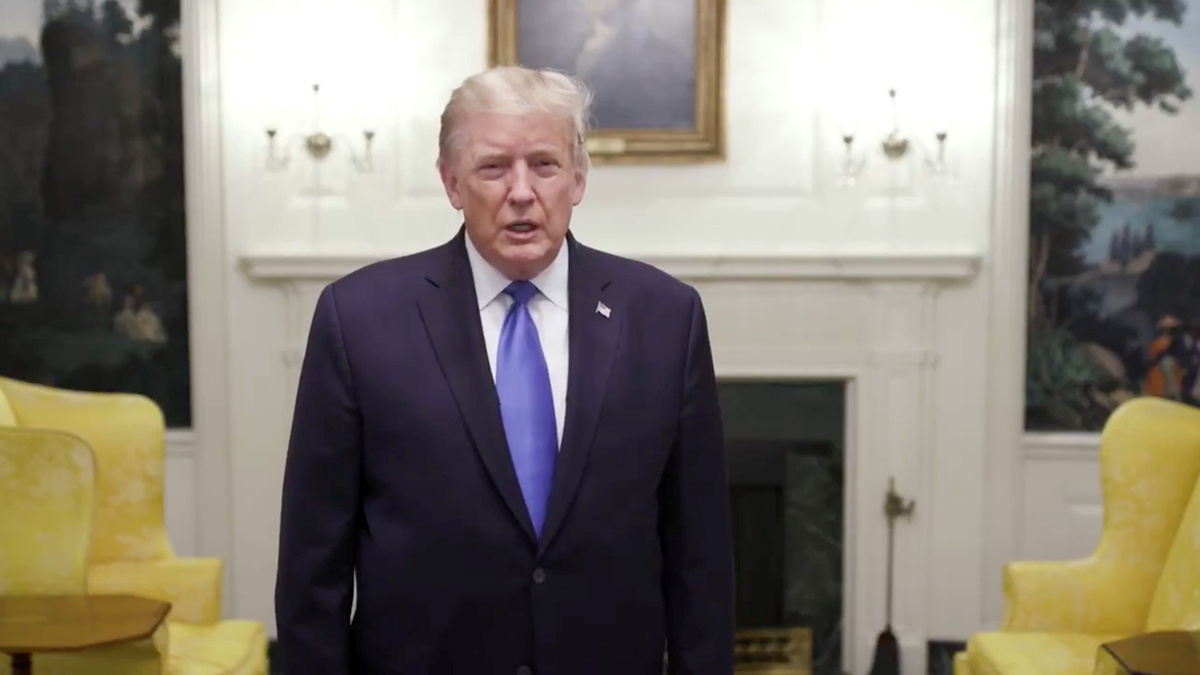 Trump was taken to Walter Reed National Military Medical Center unannounced early Friday evening "out of an abundance of caution", according to the White House. He will undergo tests and will remain for a few days, according to the memo from Navy Commander Dr Sean Conley.
Because of his age, 74, and obesity, Trump is in two very high-risk groups for developing severe COVID-19.
Vice-President Mike Pence and Trump's Democratic opponent, former Vice-President Joe Biden — who shared a debate stage with Trump on Tuesday — both tested negative.
At a campaign stop in Michigan on Friday, Biden called for unity amid the ongoing coronavirus pandemic and Trump's diagnosis.
"We can get this pandemic under control so we can get our economy working for everyone," Biden said, speaking to reporters in Grand Rapids, Michigan. "But this cannot be a partisan moment. It must be an American moment."
"President Trump remains in good spirits, has mild symptoms, and has been working throughout the day," White House Press Secretary Kayleigh McEnany said in a statement. "Out of an abundance of caution, and at the recommendation of his physician and medical experts, the president will be working from the presidential offices at Walter Reed for the next few days. President Trump appreciates the outpouring of support for both he and the first lady."
Trump has a low-grade fever, nasal congestion and a cough, according to two people close to him, The New York Times reported.
Trump was given an antibody cocktail developed by the biotech company Regeneron, according to a memo from his Conley. He is also taking vitamin D, zinc, melatonin, a daily aspirin and famotidine (an antacid better known as Pepcid), the memo said.
There are no approved treatments for COV ID-19, but the Regeneron treatment is one of the most promising candidates, along with another antibody treatment developed by Eli Lilly. Both are being tested in patients around the country.