DHgate's new unit to tap social commerce
Share - WeChat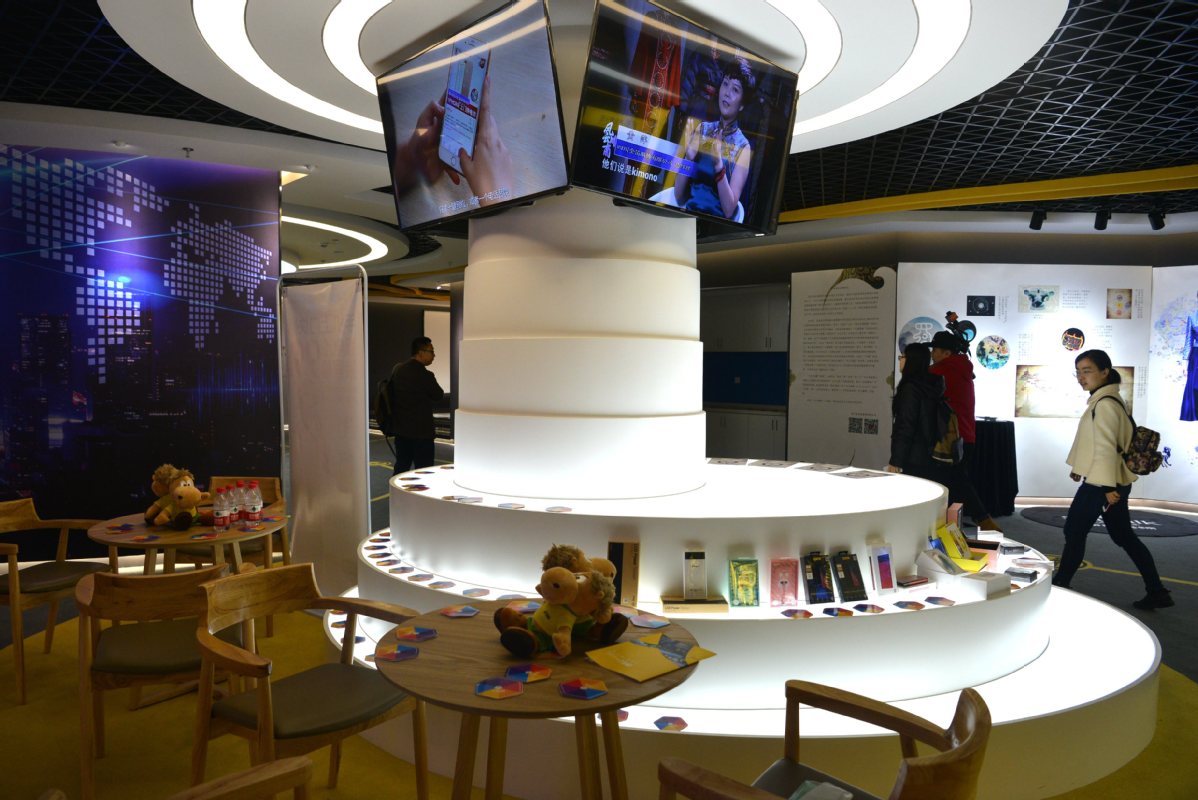 Cross-border e-sales to link China's supply chain, online traffic monetizers abroad
DHgate, a Chinese business-to-business, cross-border e-commerce platform, is marching into the lucrative cross-border online social commerce in overseas markets.
For this purpose, it is launching MyyShop, a new software-as-a-service, or SaaS, product. It expects the new product to decentralize its ecosystem.
Diane Wang, founder and CEO of DHgate, said the decentralized e-commerce model is a consumer-centric ecosystem that combines e-commerce infrastructure and multiple private domain channels, such as Facebook, Instagram, WhatsApp, TikTok and offline stores.
"MyyShop connects China's powerful supply chain with global private domain traffic monetizers or influencers, helping overseas drop shippers to serve their local customers," Wang said.
Drop shippers are streamlined retailers who accept customer orders but do not stock the goods they sell. Instead, they transfer the orders and their shipment details to a manufacturer, wholesaler, other retailer, or a fulfillment house, which then ships the goods directly to the customer.
Wang said decentralized shopping scenarios such as independent websites, social media communities, short video sharing apps and livestreaming platforms have boomed of late. So has decentralized e-commerce. This presents a new opportunity for B2B cross-border e-commerce industry.
"People born after 1997 prefer to buy products under decentralized scenarios rather than on mainstream e-commerce platforms."
Wang said people with substantial private domain traffic or influencers on social networking platforms command a large number of fans. But such influencers in the social commerce sector face several challenges like finding suitable products, arranging logistics and providing after-sales services.
In this context, MyyShop can make a difference through its rapid website creation, strict supplier selection, artificial intelligence-based product recommendation, smart finance, drop shipping, local delivery, full-channel logistics services and after-sales services, Wang said.
Users can also quickly build their online websites or seamlessly connect products on MyyShop to their existing stores on e-commerce platforms including Shopify and eBay quickly, she said.
MyyShop can also serve as a portal of sorts to new markets and channels for Chinese factories, suppliers and brands, she said.
Meria is a Zumba exercise and fitness instructor in Texas, the United States, with more than 3,500 followers on Facebook. The fitness, dance and weight management content shared by Meria is very popular.
However, the COVID-19 outbreak stopped her dance lessons in the classroom. She began to look for new sources of income, and wanted to sell related products on her social media.
She registered on MyyShop and set up an e-store, where the fans she cultivated online buy gym apparel and dance shoes. The e-store provides intelligent product selection service and a complete set of fulfillment solutions.