Aussie state eases COVID-19 restrictions, scraps curfew ahead of schedule
Share - WeChat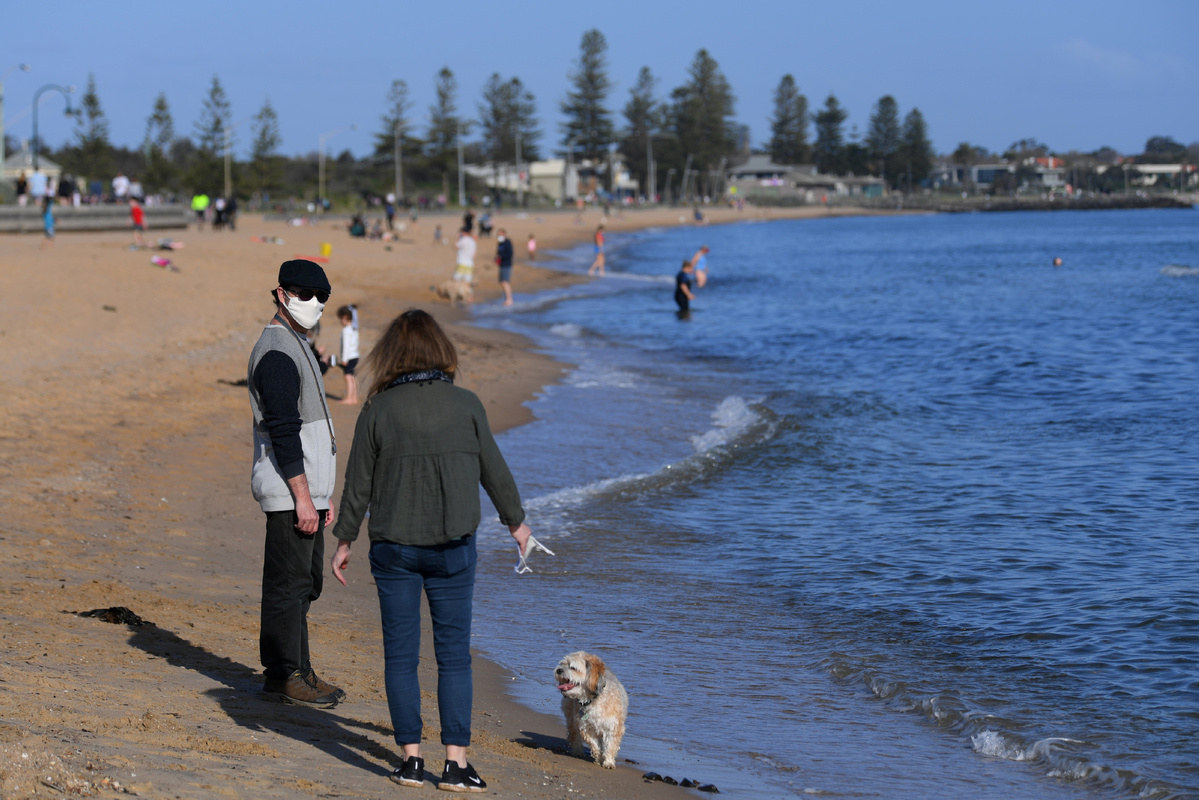 SYDNEY - The Australian state of Victoria has further eased COVID-19 restrictions, including scrapping a nightly curfew ahead of schedule, with the new rules applying from Monday.
After nearly two months, a nightly curfew was lifted in the state capital of Melbourne, outdoor social gatherings were increased to a maximum of five people and an additional 127,000 Victorians were allowed to return to work.
Victoria has been the epicenter of Australia's second wave of infections, and has seen case numbers fall significantly from over 700 cases per day in early August, to just five new infections on Monday, the lowest figure since June 12.
"It's a remarkable thing, and an achievement that belongs to every single Victorian. We are beating this thing," State Premier Daniel Andrews said.
"That allows us to make some small, but significant changes."
Residents were still required to remain in their homes other than for a handful of essential reasons, primarily including work and study, shopping for necessary items and exercise.
However starting Monday, they were also allowed to meet in public with up to five people from a maximum of two households for an outdoor social activity.
Weddings and outdoor religious gatherings were also allowed with a maximum of five people, although wearing a mask in public remained mandatory.
Businesses saw worker capacity limits eased on certain industries such as meat packing, while sole traders such as gardeners were allowed to return to work as long as it was by themselves and outside.
Andrews said the state was on track to remove restrictions on leaving the home as early as Oct 19.
"Making sure we have enough time to evaluate the impact -- movement between steps will be spaced at least three weeks apart," Andrews said.
"Based on the current projections, (this) means we'll be in a position to consider our next Step by mid-October."