Strategy to ensure sustainable, quality growth
Share - WeChat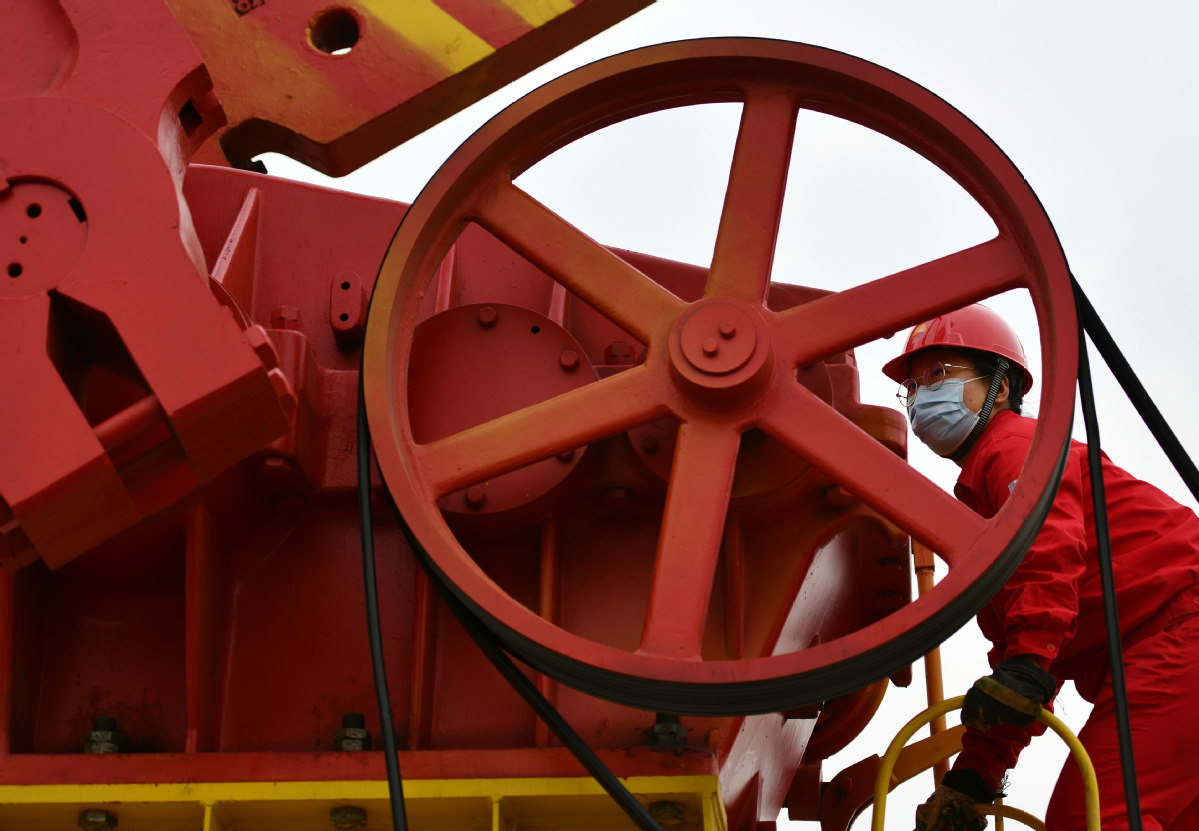 Editor's Note: This year, China will wrap up its 13th Five-Year Plan (2016-20), during which the country has made considerable progress in economic and social development. While the COVID-19 pandemic significantly raised uncertainties globally, this new column shares views from officials, experts and members of the public to show how China will complete the building of a moderately prosperous society in all respects by the year-end and continue to seek higher-quality development in the future.
Rising global economic uncertainties, especially those caused by the COVID-19 pandemic, won't stop China's pace of building a moderately prosperous society by year-end, as the country's "dual-circulation" development road map is set to offer new drivers of growth, said a senior scholar.
Liu Wei, president of Renmin University of China, said that despite a series of risks and challenges, it is "entirely possible" for China to achieve the goal of building a well-off society in an all-around way, which is scheduled to be achieved by the end of the country's 13th Five-Year Plan (2016-20) period.
"The goal is not a quantitative indicator of GDP, but more importantly, a quality-based indicator, which includes (economic) structural upgrading, coordinated development, innovation-driven growth and productivity improvements in all aspects," said Liu.
This year, China has faced a slew of new challenges, including downward economic pressure on the domestic economy, international trade uncertainties and the continued spread of the pandemic globally.
"As a result, China devised the 'dual-circulation' development strategy, which is not only to cope with the current risks and challenges, but also to ensure sustainable and high-quality economic growth in the long term," he said.
China put forward the "dual-circulation" development pattern in May to "take the domestic market as the mainstay while letting internal and external markets boost each other".
"Smooth domestic circulation will expand domestic demand. On the one hand, (expanded domestic) demand will drive supply, and truly forms an effective supply that adapts to market demand. On the other hand, the supply opens the door for demand, where an efficient supply really opens up more market demand," Liu said.
According to China's 13th Five-Year Plan, the country should complete the building of a moderately prosperous society in all respects by the end of this year, and make key breakthroughs in the "three tough battles" of preventing financial risks, reducing poverty and tackling pollution.
The nation's GDP, an important indicator of the country's economic achievements, hit 99.1 trillion yuan ($14.52 trillion) last year, an over 40 percent increase from 68.9 trillion yuan in 2015. Its per capita GDP also exceeded $10,000 for the first time in history in 2019.
Liu said that China's GDP currently accounts for about 16 percent of the world's total GDP, and the nation's economic growth contributes to about 30 percent of global economic growth.
While there are many concerns about whether the pandemic will affect the goal of building a well-off society in an all-around way by year-end, Liu said that China has confidence in achieving such a goal based on the progress it has made in epidemic prevention and the resumption of work.
"Although we have paid a high cost to prevent and control COVID-19, we have won the initiative to restore the economy at an earlier time while protecting the lives of the people," he said, adding that the country's economy has shown strong resilience in previous global or regional crises, and seen rapid economic growth in post-crisis periods.
"It also suggests that China can achieve positive economic growth despite the pandemic fallout globally. The pace of China catching up with developed countries will not slow down but will further accelerate," Liu noted.
However, Liu pointed out that more efforts are still needed to drive innovation, especially in key technologies, key industries and key products. "Without innovation and breakthroughs, the circulation will be a bubblelike cycle without real effects," he said.
China is expected to give full play to its advantage of concentrating its efforts on major tasks to push forward research on core technologies in important areas, he added.