Shanghai maps out guideline for innovation industries in Lingang
Share - WeChat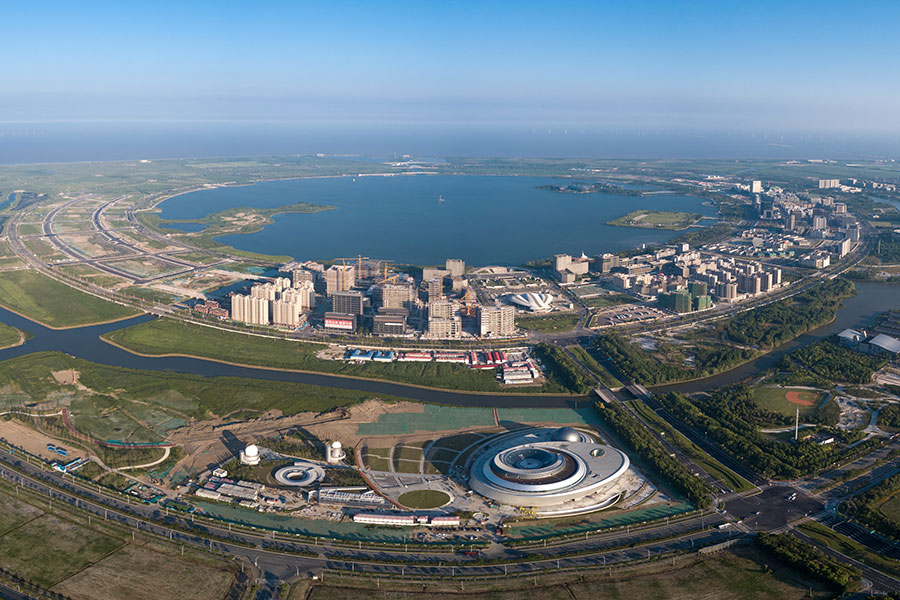 Built on its innovative strengths and global resource allocating capabilities, a world-class, open and modern industrial system will take shape in Shanghai's Lingang Special Area, according to the latest guideline issued by the Shanghai Municipal Commission of Economy and Informatization.
The modern industrial system will focus on developing cutting edge manufacturing industrial clusters, as well as new international trade and cross-border financial service, an official said on Thursday.
"There will be seven major leading edge industrial clusters with global competitiveness in the city's Lingang Special Area, the newly included part of the China (Shanghai) Pilot Free Trade Zone," said Liu Ping, chief engineer of commission.
Specifically, the area will spearhead the development of avant-garde industries, including integrated circuits, artificial intelligence, bio-pharmaceuticals, civil aviation, intelligent and new energy vehicles, high-end equipment manufacturing, and green remanufacturing to promote the formation of a complete modern industrial chain, Liu said.
Five key modern service industrial clusters with global influence also will be formed, including new international trading, cross-border financial service, modern shipping service, information service and professional service, in an effort to enhance Shanghai's role in global trading, finance, shipping and innovative networks, Liu added.
The Shanghai Municipal Commission of Economy and Informatization recently compiled the Lingang Special Area innovative industrial plan to development the area at a higher level and with a broader scope.