COVID-19 pandemic spreading throughout Argentina, govt warns
Share - WeChat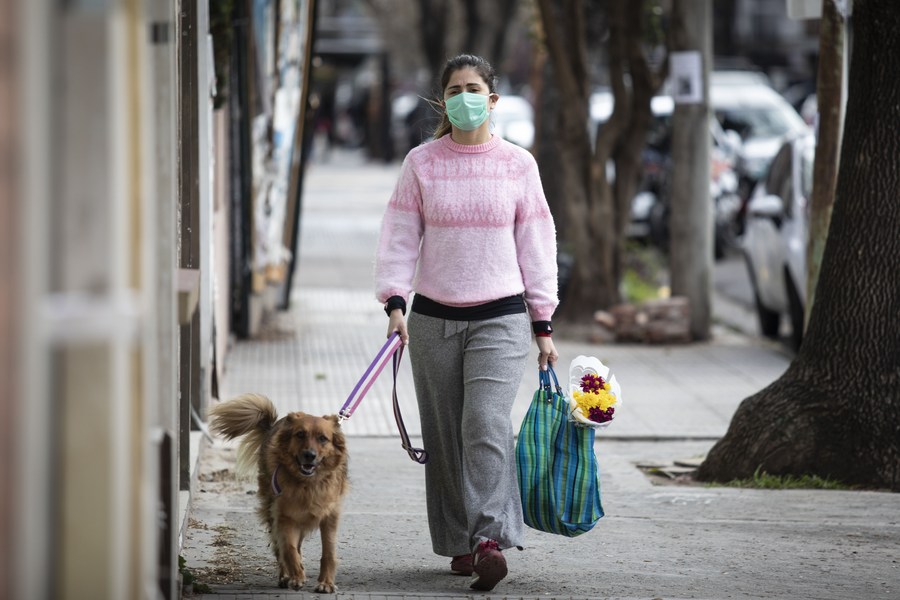 BUENOS AIRES - The Argentine government warned on Wednesday that the novel coronavirus pandemic is spreading throughout the country, with a higher incidence of cases and deaths in provinces outside of Buenos Aires.
"The provinces of La Rioja (northwest) and Jujuy (northwest) have surpassed the city of Buenos Aires in incidence in the last 14 days, and other provinces that have a significant number of cases in relation to the population are the provinces of Santa Cruz (south), Mendoza (west), Tierra del Fuego (south), Rio Negro (south), Santa Fe (east), and Salta (north), which are above the country's average," said Health Ministry's Secretary of Access to Health Carla Vizzotti.
The Health Ministry reported that the average daily cases of COVID-19 during the last seven days were 10,691, with the Metropolitan Area of Buenos Aires reporting 52.1 percent of the cases in the country.
Vizzotti said that the Argentine government is working with the areas of the country with the greatest number of cases and with the most vulnerable health systems.
Argentine Minister of Health Gines Gonzalez Garcia presented the towns of Florencio Varela and Quilmes in Greater Buenos Aires a new antigen device for detecting SARS-CoV-2, the virus that causes COVID-19.
According to the official, this new technology gives results in just 15 to 20 minutes and will take pressure off the various test processing labs in the country.
Argentina registered its first case of COVID-19 on March 3, and to date has reported 652,174 cases and 13,952 deaths.