Ouchless vaccine a spray, not a shot
Share - WeChat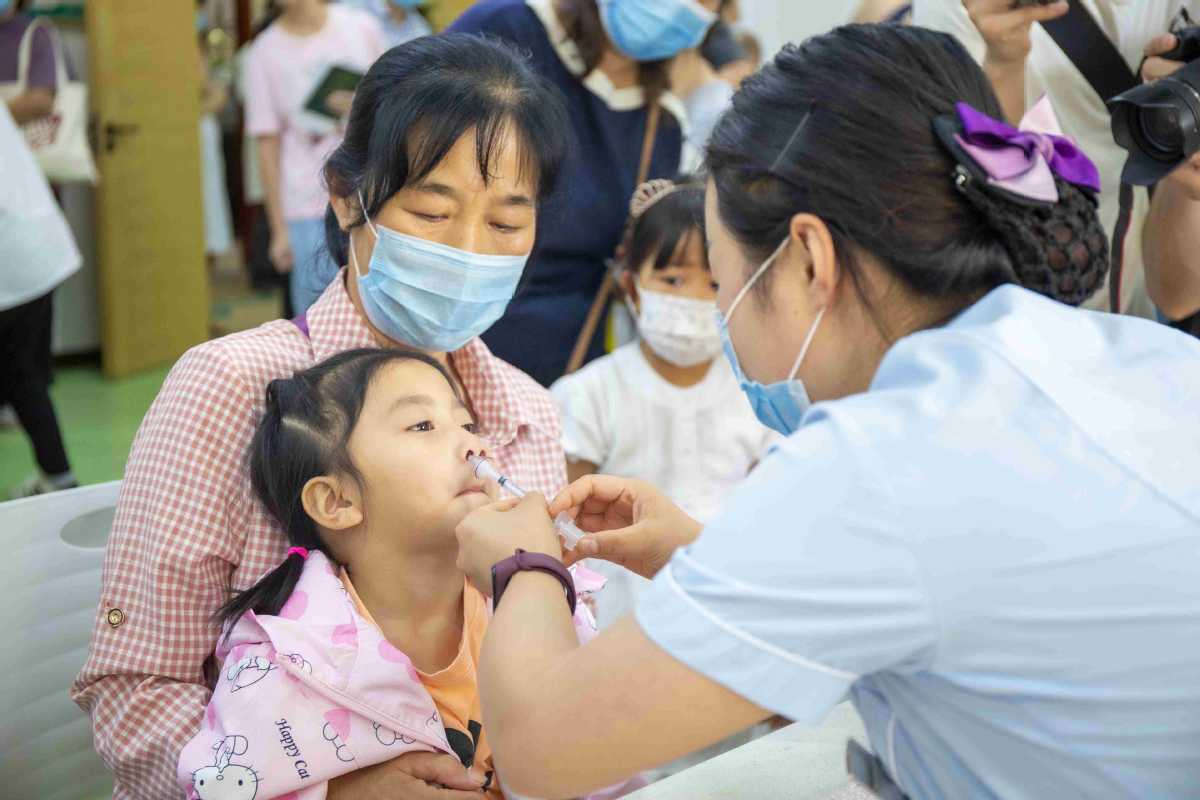 China's first domestically made live attenuated nasal spray flu vaccine was used for the first time in public on Sept 15 in Xi'an, Shaanxi province. It improves the efficiency and speed of influenza vaccination. And there's no needle.
Doctors say the spray is suitable for people 3 to 17 years old. It's sprayed into the nostrils, so it's painless.
Luo Dan, director of the children's health department at Xi'an Daxing Hospital, said traditional flu vaccines usually produce immune effects two to four weeks after vaccination, and they can protect for six to eight months.
"But the nasal spray flu vaccine can take effect with systemic mucosal immunity after three days of vaccination, and the protective effect lasts for a year," she said.