Beijing nighttime activities return
Share - WeChat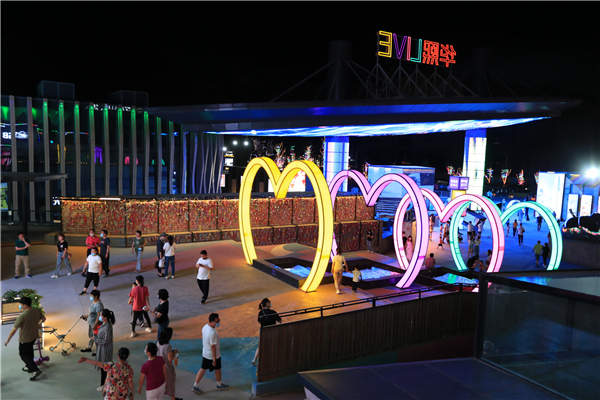 As night falls, a food street where snack stands are made from shipping containers starts business at Huaxi Live Wukesong, a comprehensive modern shopping mall in Beijing's Haidian district.
The food street, which opened on June 1, has attracted more than 40 snack shops popular on social media to settle in. It is a move to enrich the nightlife and boost the area's night economy as the COVID-19 pandemic continues to ebb away in the capital city.
On weekends, Li Haiquan, who lives by the city's West Fifth Ring Road, likes to hang out with friends at Huaxi Live. "It's closer to my home and there are also rich commercial services. Since the outbreak of the epidemic, I haven't wanted to stray far from home, so it's really convenient here," says Li.
With regular disease prevention and control measures in place, nighttime consumption has become increasingly active in Chinese cities.
According to a report on the night economy released by Alibaba, a Chinese tech giant, between June 10 and July 10, the online nighttime consumption in Beijing accounted for 45 percent of the daytime total.
"Our daily passenger flow has basically returned to the level of the same period last year, and our daily passenger flow on weekends is about 900 people," says Ren Junjuan, owner of Hutaoli Music Tavern at Huaxi Live. "The epidemic impact is gradually dissipating."
Located in Beijing's Dongcheng district, Longfu Building, housing a number of art galleries, bookstores and restaurants, is also one of the most popular business circles in Beijing.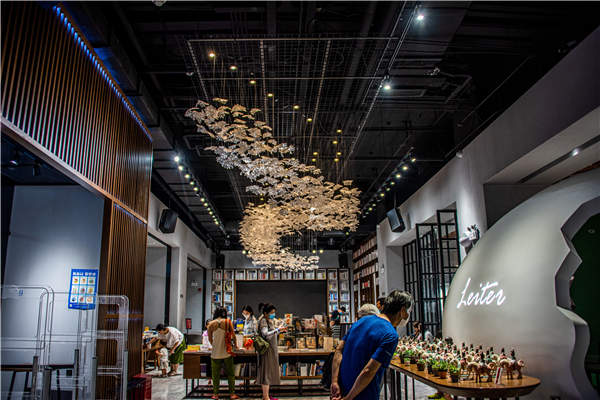 As the outbreak is contained, Longfu Building has been accelerating the pace of its business recovery. Its total business volume has been greatly boosted by the strong passenger flow at night, according to Xinlongfu Culture Investment, which runs the building.
To help reduce the impact of the epidemic on shop owners, Longfu Building has also introduced a slew of preferential policies, including rent reductions.
"Longfu gave us a three-month rent exemption and organized various activities to boost our sales, which helped a lot," says Wang Tao, general manager of Gengdu Bookstore at Longfu Building.
"The bookstore is now open 12 to 13 hours a day to meet customer demand during the day and at night. The sales in August have turned positive," notes Wang.
In August, Beijing kicked off the consumption season that will last until the end of this year, with a series of nighttime activities to be held in the capital to spur consumption.
"Beijing will speed up the resumption of consumption with a focus on the nighttime economy to meet the public's diversified and multilevel consumption needs," says Liu Meiying, deputy director of the Beijing Bureau of Commerce.
Most Popular