A mind of the times
Share - WeChat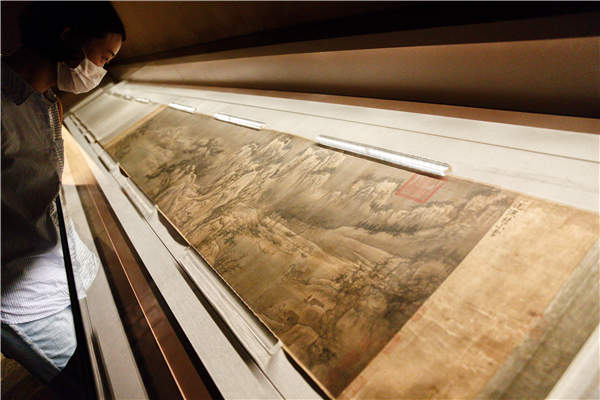 An ongoing exhibition celebrates the legacy of ancient Chinese literati and artist Su Shi, whose contribution to culture has made him a household name in the country, Wang Kaihao reports.
Editor's note: China Daily presents a series of stories covering major exhibitions and events as part of the 600th anniversary celebrations this year of the Forbidden City in Beijing, China's last imperial palace.
In 1082, during the Northern Song Dynasty (960-1127), Su Shi had been living in poverty and grappling with depression for two years after he lost a political conflict.
He was demoted and assigned as a nominal official to work in Huangzhou (now a district in Huanggang, Hubei province) by the Yangtze River.
Su possessed great vision. He chronicled the historical vicissitudes of the Battle of Red Cliffs (Chibi). The decisive war in AD 208 prevented the powerful warlord, Cao Cao, from conquering the Yangtze's southern bank.
Su wrote: "East flows the mighty river, the huge waves sweeping away the brilliant figures of thousands of years past."
Many exceptional people of the era may have been submerged forever in the lengthy river of time but not Su.
Su's legacy, including his poetry, calligraphy and broad influence in other fields, has withstood the erosive waves of history. He remains one of the most-recognized Chinese cultural icons of all time.
In Beijing's Palace Museum-another immortal Chinese cultural monument that's also known as the Forbidden City-an ongoing calligraphy and painting exhibition portrays Su's epoch and its lasting legacies.