Beware! Two sentenced for concealing virus contact history
Share - WeChat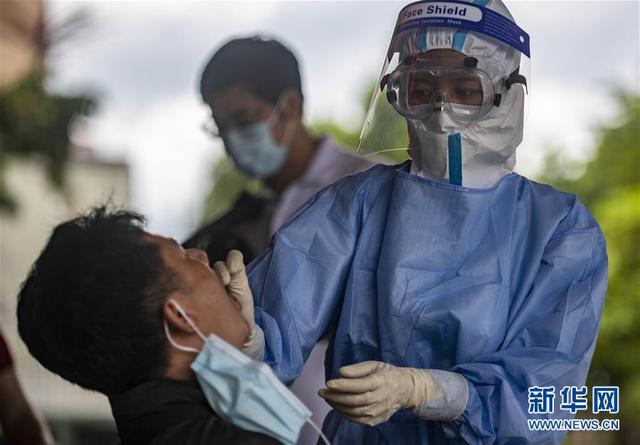 The Xinghualing District People's Court in Taiyuan, capital of Shanxi province, recently sentenced two people to terms of probation for concealing contact history and hindering the prevention and control of the novel coronavirus.
The two people, surnamed Yao and Feng, had their relatives from Wuhan, capital of Hubei province, staying with them since Jan 20, even though the Taiyuan administration had announced a top level public health emergency, requiring residents to report any contact history with people from Wuhan and directly report possible symptoms of infection.
During the said period, several members of Yao's and Feng's family, including the relatives from Wuhan, had fever, but they concealed this from the authorities while maintaining close contact with their neighbors.
They concealed the contact history with people from Wuhan even after Yao's father was rushed to hospital with serious symptoms; in fact they refused to admit he had run a temperature at home.
Their act of concealing contact history led to 117 households in their community and 17 medical workers being quarantined and five persons including Yao testing positive for the virus.
Their irresponsible behavior led to the spread of the novel coronavirus, endangering other people's health and life. Yao was sentenced to a year in probation, and Feng to a a year-long probation and a suspended sentence of eight months.
Yao and Feng's case underlines the importance of reporting infectious diseases contact history and the serious outcome of concealing it.
When it comes to a public health emergency, especially infectious diseases, citizens are obliged to faithfully report personal health conditions or contact history with a patient, as it has a bearing on many other people's health and society.
There is a possibility of another wave of the infections in winter. It is advisable that citizens fulfill their duty by revealing any known infection cases to help prevent its spread.
Most Viewed in 24 Hours
China Views