Steady does it as SAIC VW seeks to recover after COVID-19
Share - WeChat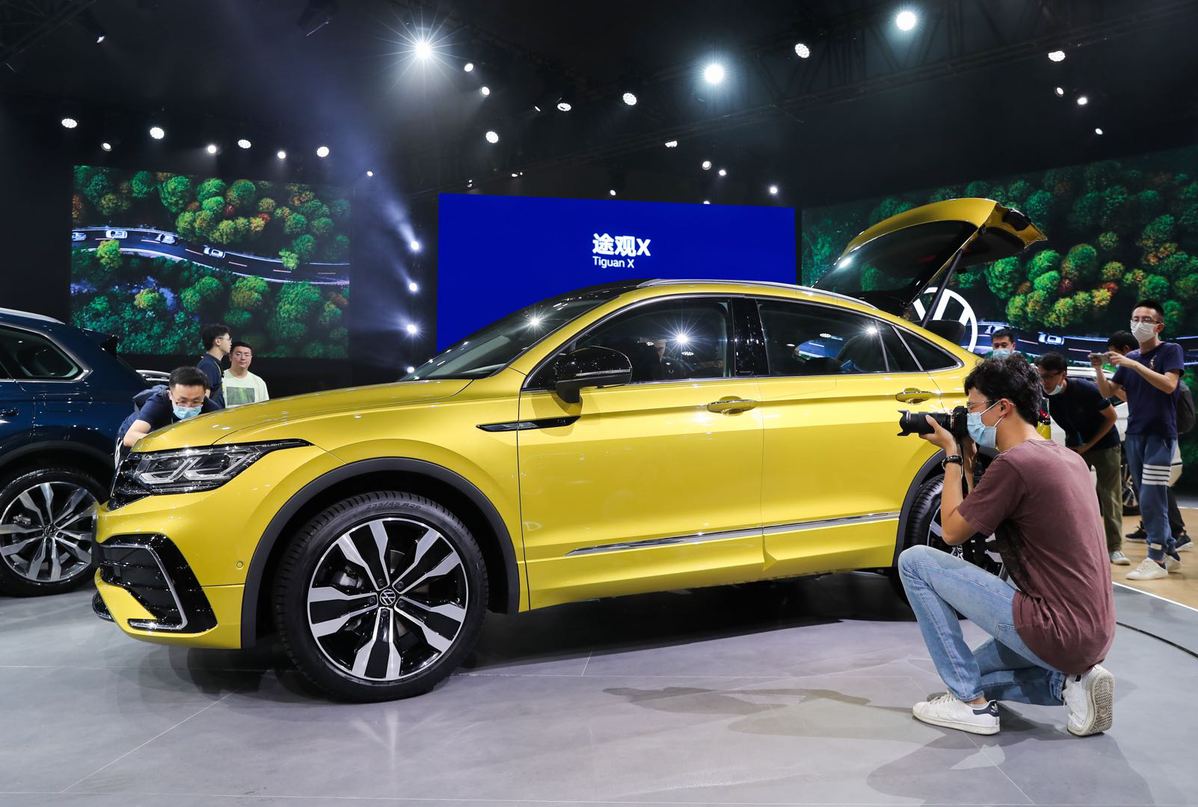 If you think a carmaker aims to sell as many cars as possible, think again. SAIC Volkswagen, which produced and sold more than 2 million Volkswagen and Skoda-branded vehicles last year, said its biggest concern is to strike a balance between sales volume and operational efficiency.
Jia Mingdi, the Sino-German joint venture's executive vice-president of sales and marketing, said the company's primary goal in three to five years is not a larger market share but better brand positioning and good operational quality.
He made the remarks when it gave a preview of the Tiguan X SUV earlier this month in Chengdu, Sichuan province.
"The number of visitors a dealership and a salesperson can receive is certain. If we overstretch ourselves in terms of sales, we cannot ensure service quality and thus compromise customer satisfaction," said Jia.
He said the goal is to be demonstrated in the carmaker's product plan. SAIC Volkswagen is planning to launch at least 10 models in the next 18 months, from the electric ID series to the Teramont SUV, most of which are mid-and high-end products in its portfolio.
The carmaker is also working to change the stereotype that Volkswagen cars are not for the young, starting with the Tiguan X.
Jia said this model's primary mission is to appeal to younger customers with its coupe-like styling design and connectivity system.
"Most of our SUVs in the future will adopt a coupe-style design, including our electric ID series that will start to hit the market in early 2021," he said. He said other models, including the new Lamando compact sedan which is expected to launch next year, and the new Lavida, another compact sedan, will feature sportier body styling and tech-savvy interiors to attract younger buyers.
SAIC Volkswagen said it is also promoting models in ways that young people respond to. It is asking young staff to suggest how to better communicate with the young and what public figure should be chosen to endorse the cars.
Affected by the coronavirus pandemic, the carmaker saw its sales slump in the first several months of this year. But deliveries have started to rebound from June onwards.
Jia said the company's goal is to ensure year-on-year sales growth in the second half of this year, although it is likely that the overall sales for 2020 will be lower than in 2019.
"It is a year of adjustment for us. We're focusing our efforts to cut inventories, improve dealers' profitability and enhance customer satisfaction. If we get these done, hopefully, we can return to normal in 2021," he said.