Solidarity essential to deal with virus: China Daily editorial
Share - WeChat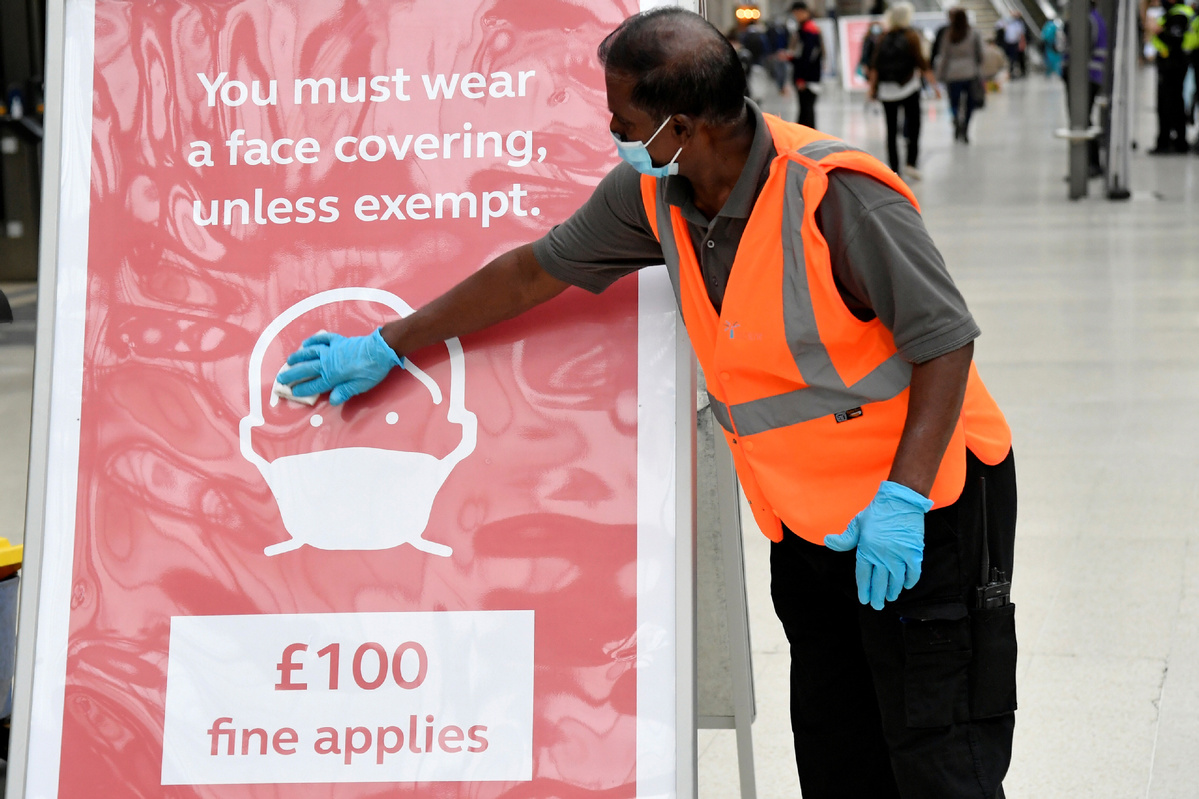 No doubt some countries, especially China and several others in Asia, have fared relatively better in dealing with the novel coronavirus.
But as the incessant, though sporadic, imported infections in this country indicate, even under very strict control, the success of any individual country will remain fragile as long as others struggle. And as a large number of countries are yet to exert effective control over the virus, and others, such as the United Kingdom, are expecting a "second wave" with the number of infections again on the rise after the easing of prevention and control measures, it seems the virus is a long way from being tamed worldwide.
Before an effective vaccine or treatment emerges, scientists have repeatedly warned that the virus will continue to spread as soon as people let their guard down.
An important reason for the feared "second wave" in the UK is reportedly people, especially the young, ignoring social distancing rules after the country relaxed restrictions. This was very much the same in some recent cases in several Chinese cities.
Awareness of the nature of the pandemic and one's own social obligations are critical to communal success in containing the virus. In such a time of crisis, good citizenship is even more important than at other times. And admittedly as time has passed, and the global tally of infections and subsequent fatalities has risen, more people seem to be aware of their obligations and taking them seriously.
But another important aspect of the global fight against the virus where countries have scored poorly is inter-governmental cooperation. Without concerted efforts it will take longer to win the fight against the virus and the death toll will be higher.
It is sad that when the world badly needs coordination and collaboration, countries have been bogged down in exhausting and mutually diminishing blame games. Instead of displaying solidarity, the international community is in a state of division because of scapegoating.
The World Health Organization has said that although the outbreak has exposed the world's inadequate preparedness for such a global health crisis, countries can unite to make long-term plans and prepare for future crises, especially by improving early warning and monitoring capabilities. The only effective precaution, according to the WHO chief, is global solidarity, and attempts at long-term cooperation.
He is correct. But there are a few politicians that think differently. Even with the total number of infections worldwide crossing the 30 million mark, and fatalities approaching 1 million, some politicians continue to try and play down the impacts of the virus and pass the buck to others for their own flawed response to the crisis, distracting attention from the pressing priority for cooperation.
This has to change before a more devastating second wave materializes in the winter months.
Most Viewed in 24 Hours
China Views