Ningbo creating an ideal business environment for talented professionals
Share - WeChat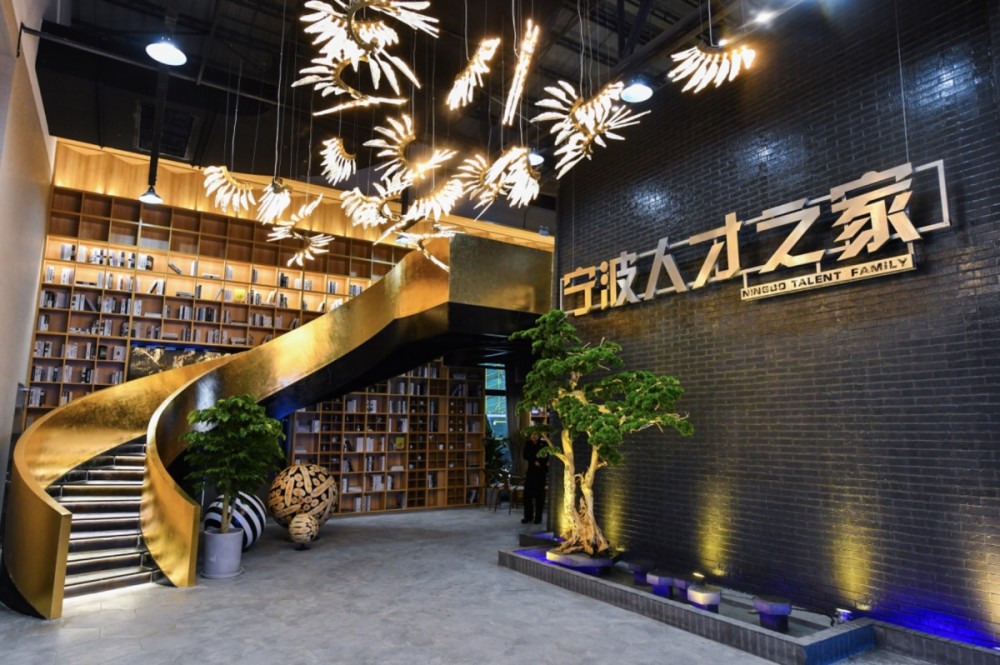 Ningbo authorities are working at full speed to attract as many talented professionals as possible from home and abroad to support its growing economy, and when they get there, the city in East China's Zhejiang province is doing everything it can to ensure the business environment is second to none.
To offset the negative effects in terms of recruitment during the COVID-19 pandemic, Ningbo has held 339 online job fairs since February, offering 192,000 high-quality jobs. The city also introduced 42,000 young people to its local enterprises.
In global terms, Ningbo has worked with overseas talent recruitment platforms, and has more than 110,000 talented professionals who have signaled their intentions to work in the city. In addition, 61,000 college graduates have found jobs in Ningbo in the first half of 2020.
Ningbo has established six entrepreneurship parks across the city, which so far have attracted 205 State-level talents and a raft of provincial and city-level talents to establish business operations.
He Fan is the chairman and general manager of Westbart, a Sino-German joint venture that develops and manufactures flexible semiconductor sensors and automotive electronic systems. He and his company were attracted to settle in Ningbo's Haishu entrepreneurship park in 2016.
The entrepreneurship park focuses on the digital economy, covering artificial intelligence, industrial internet and intelligent sensing.
With the help of the park, Westbart found a suitable site to locate its dust-free plant in the district.
"At that time, almost every two weeks, the officials with the Haishu entrepreneurship park, together with the officials of various towns and villages, inspected suitable sites for us. After half a year, we finally chose Gaoqiao town as the location of our plant," He said.
Surgnova Healthcare Technologies (Zhejiang) was founded in 2016 in an entrepreneurship park in Cixi, a county-level city under the administration of Ningbo.
The company has established a research and development team comprising more than 60 professionals, and has built up more than 10 high-end medical device R&D centers.
An official at the Cixi entrepreneurship park said that the park focuses on the coordinated development of new materials, new energy and healthcare and pays close attention to the integration of talents, R&D and industries.
The park is home to 70 projects, attracting 29 national-level talents, 10 provincial-level and 28 city-level talents.
In addition, Ningbo has stepped up its efforts to provide talented professionals with considerate and convenient services for them to conduct business with ease.
The Ningbo Talent Family is a network of talent service centers located throughout the city, aiming to offer one-stop and full-cycle business services for professionals.
In April, Ningbo unveiled its first talent family location in Jiangbei district.
The talent family center is home to 43 talent service associations, 67 technology operators, 23 investment and financial institutions and has served more than 20,000 people so far.
Another talent family center was launched in Ningbo's Fenghua district on Saturday, and provides administrative services, financial counseling and legal advice for startups.
The talent family in Fenghua district is equipped with a comprehensive conference hall on the ground floor. Capable of holding more than 100 people, the conference hall can be used for large-scale capital exchange meetings, project reports and new product demonstrations and promotions.
According to the local government, more talent family centers are to come.
"By the end of this year, we will strive to achieve a talent service network covering all the districts, counties and cities of Ningbo," said a senior official at the Ningbo Talent Service Center.