World's top 10 patent holders by blockchain inventions
Share - WeChat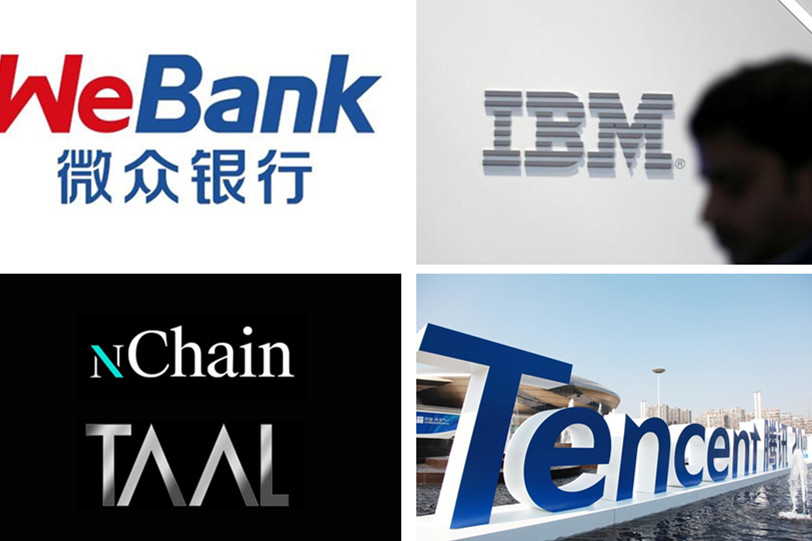 China is showing its dominance in the 2019 Global Blockchain Invention Patent Ranking, with Chinese companies accounting for the top three spots, seven of the top 10 and 19 of top 30. Internet giant Alibaba took the crown with 1,505 patent applications filed last year, followed by Tencent and Ping An Group, according to the report from IPRDaily, a media outlet focusing on intellectual property, and incoPat, a Global patent database, released on April 24.
The report analyzed the global blockchain patent applications in the whole year of 2019, and Alibaba took first spot, recording most of the patents across the world for three consecutive years. Tencent filed 724 patent applications, and Ping An won third spot, with 561 patents.
For Alibaba, the patent applications are mainly related to online payment, finance, insurance and internet security, while Tencent tends to focus more on content production and social media in the blockchain patents.
According to IPRDaily, the top 100 companies on the list are mainly from nine countries and regions in the world, and Chinese firms dominated the ranking with 60 percent enrolled, while American and Japanese firms accounted for 22 percent and 6 percent, respectively.
Blockchain technology has been applied to various scenarios in modern society, such as fintech, Internet of Things, smart manufacturing, digital property and supply chain management.
China on Saturday officially launched the commercial use of a blockchain-based service network (BSN) as the country strives to promote the development of blockchain technology and explore innovations in the digital economy, according to the State Information Center, said Xinhua News Agency.
Let's see the top 10 patent holders by blockchain inventions.