Pudong: A metropolis designed beside a globe
Share - WeChat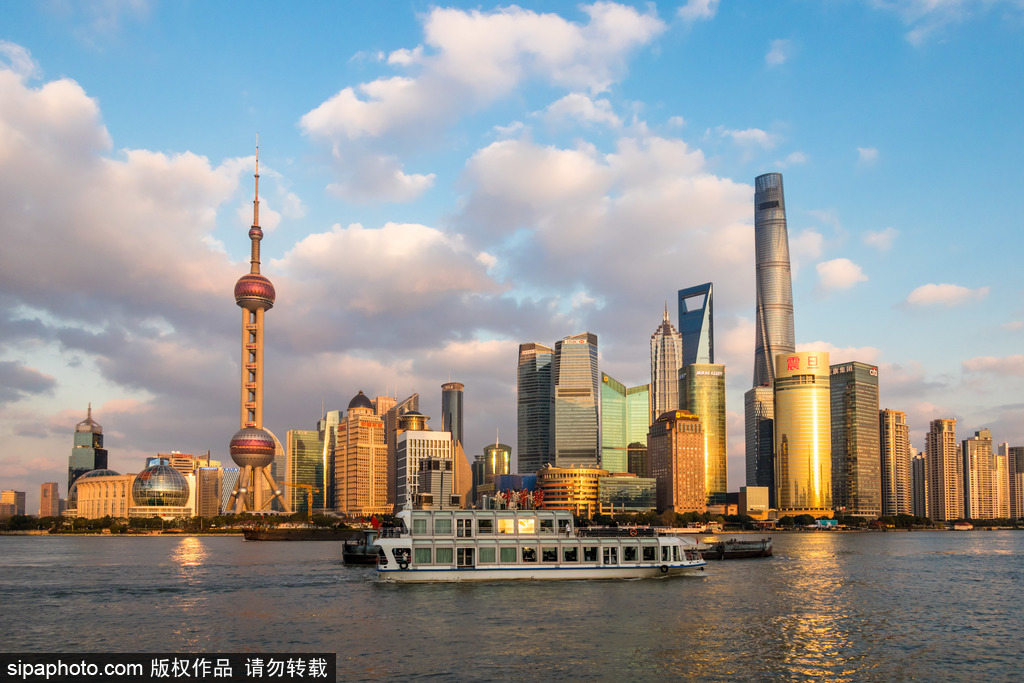 Thirty years ago, the development of Shanghai's Pudong New Area was a major breakout for China against the complicated international environment, the lack of international understanding, and the inappropriate systems. It was also a new start for China to better understand the world. Such a breakout needed imagination, wisdom and courage. And Zhao Qizheng has all the capacity needed to build Pudong's success. As a former vice mayor of Shanghai and the first director of the administrative committee of Pudong New Area, Zhao shared his experience in Pudong's development at a seminar on high-quality urban development co-organized by China Internet Information Center (China.org.cn) and Cloud River Urban Research Institute on June 11, 2019.
When Pudong's plan was first announced in April 1990, the Western mainstream media did not think China could do it. They believed China was just making a political statement but nothing serious about reform and opening-up. So we needed to better present China's projects like Pudong to the world.
Pudong was little known back then. Most Beijingers hadn't heard of it and it was not even shown in Shanghai's map. As we introduced Pudong during our presentations and talks with foreign people, it became better known in the outside world. Dr. Henry Kissinger was the first to have found out that we're serious about developing Pudong. Since he stepped down as the US Secretary of State, Dr. Kissinger has been working as advisers to US companies operating in China. During each trip to China, he would stop by and talk with me in Shanghai for a couple of hours. After I explained our plan in detail, he asked me some simple but important questions: Will China continue with its reform and opening up policy? Is the policy risky or stable? How's renminbi going? Which city is most promising in reform and opening up? What industries can the US businesses try on?
We invited the best teams both at home and from the UK, Italy, Japan and France to help us design for the project. The initial designing requirement was very simple, but the Shanghai team turned out to have delivered a worst plan. Designs from overseas teams made sense in each of their own way and helped expand our horizons. In addition to the five plans designed by those teams, we came up to the sixth one after drawing on advantages from those five. After we had introduced our plans to Dr. Kissinger, he was sure that we really wanted to do something.
In 1996, pile drivers and cranes were seen everywhere in Pudong. The United Nations estimated that the cranes used in China's Pudong accounted for 17% of the world's total. I didn't find the original description but many foreigners came to ask me if it was true. The Boston Globe wrote a long article after talking with me when I was Shanghai's vice mayor. In that article, I was described as someone sitting on an old-fashioned couch, explaining to the journalist Pudong's ambitious plan with new multimedia techniques. It wrote, if the plan could be fulfilled, China would not only be a political and military power but also an economic power, and everyone should fear about it. The article also went with an illustration featuring a pair of chopsticks picking pieces of paper bearing the U.S. flag. I wrote a letter to the newspaper saying that I did not agree with the writer's opinion and that China never has the history of consuming any other country as a small dish. They published my letter and added a title to it, meaning that China does not take the law of the jungle. They were willing to share different opinions instead of a one-sided statement.
The biggest difficulty in Pudong's early development was how to build a modern city. Back then, there was no "Comprehensive Development Index of China's Cities" complied by Cloud River Urban Research Institute that we could look up to. We just thought that Pudong should be something new and different from the other five new areas in China. Pudong is totally not an economic and technological development zone, or a science park, or a cultural and creative zone, but a new urban area as part of a modern city.
Pudong covers a large space. How should Pudong position itself? At that time, people were already talking about economic globalization. So we started to plan for its development beside a globe, in the hope of building it into a major international city with strong economic influence.