COVID confusion as 'rule of six' introduced
Share - WeChat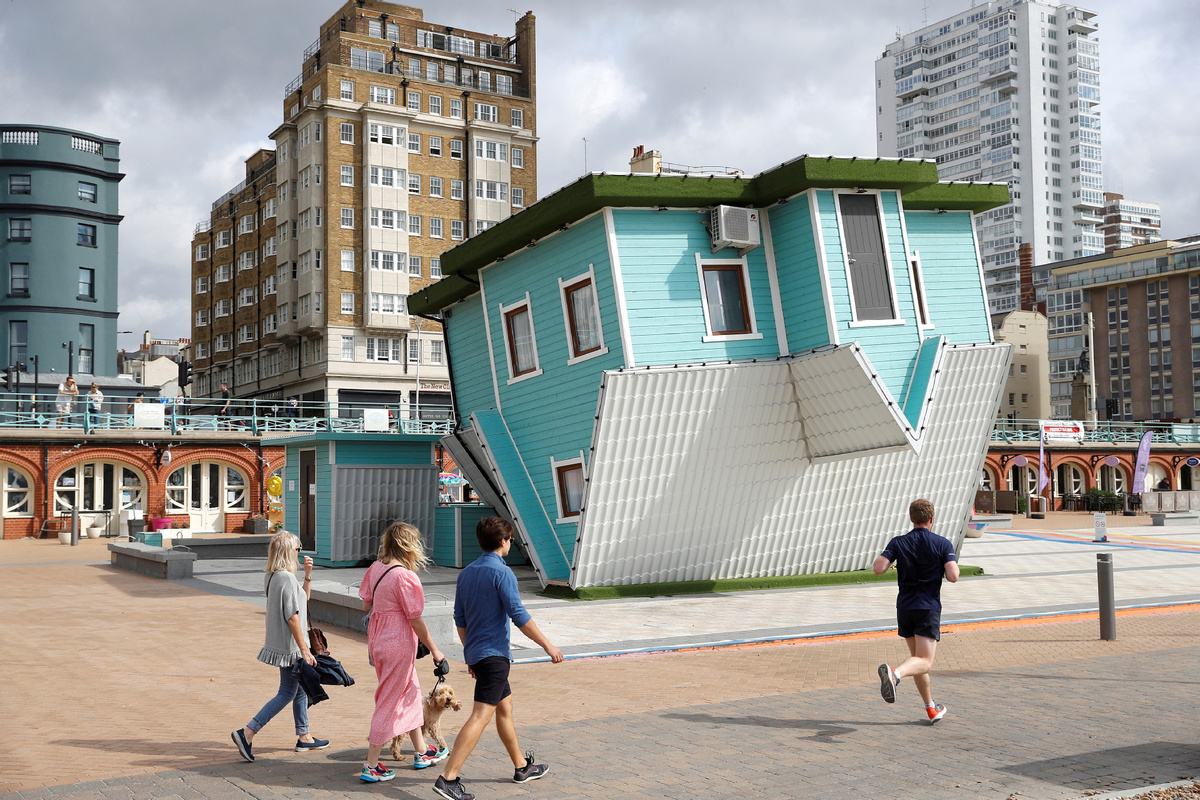 The new "rule of six" limit on social gatherings has been introduced across parts of the United Kingdom amid increasing concerns about the government's handling of the novel coronavirus, as infection rates continue to rise.
The specific details of the new restriction, banning gatherings of more than six people, differ in England, Scotland and Wales, and having been announced last week to come into force this week, the details were only published online 15 minutes before the midnight deadline of when it was due to come into effect.
In England and Scotland, the rule applies indoors and outdoors, but in Wales it is indoors only, and in England it applies to all ages, but in Wales children aged under 11 are exempt, and in Scotland the cut-off point is age 12.
Furthermore, it applies in private homes, and places such as pubs, restaurants, cafes and public outdoor spaces, but not in schools or workplaces, or at organized team sports or events such as weddings and funerals.
In Scotland, the rule can include a maximum of two households but in Wales it only covers one extended household.
When asked on the BBC Radio 4 Today program if people should inform the police if they observed the rules being flouted, Policing Minister Kit Malthouse said: "it is open to neighbors to do exactly that through the non-emergency number.
"And if they are concerned and they do see that kind of thing, then absolutely they should think about it."
Sunday was the fifth day in a row where the number of new cases across the UK topped 3,000, with 3,300 new cases recorded, and five fatalities.
Chaand Nagpaul, council chairman of the British Medical Association, told Sky News decisive action was vital now, or there would be more trouble ahead.
"With daily cases still alarmingly high, and winter just around the corner, we are at a critical crossroads in the fight against this deadly virus," he said.
"All efforts must be made to avoid a repeat of the horror and tragedy we all experienced earlier this year."
Meanwhile, documents seen by the Sunday Times newspaper show that the British COVID-19 testing system has been so overwhelmed by demand that samples are having to be sent to Italy and Germany to be tested.
The government claims that its "world-beating" system would be able to handle 375,000 tests each day, but according to the documents, at the start of the month 437,000 people were being tested per week, which works out as 62,000 per day.
Labour Party leader Keir Starmer has become the latest politician to enter self-isolation after a member of his household showed possible symptoms, and ITV's political editor Robert Peston has tweeted that a source inside the National Health Service Test and Trace system told him demand for testing had "gone through the roof".
"We are doing more testing per head of population than other European countries but at current demand... even once we have doubled that testing capacity (which we will do by end Oct) we will still have the problem you describe," the source said.
The potential spreading of infection in care homes is a particular concern, so the government has made test availability in the sector a particularly high priority.
That "uses a huge amount of our testing capacity", Peston's source continued, "but I think that's right as that's where the biggest risk is. We see a lot of people coming forward for testing who don't have symptoms and just like every other bit of the NHS if we don't manage that demand there is a problem".
Elsewhere, the chief executive of the world's largest vaccine manufacturer has said there will not be enough COVID-19 vaccines for everyone in the world to be inoculated until the end of 2024 at the earliest.
In a video call from London, Adar Poonawalla, chief executive of the Serum Institute of India, told the Financial Times that if any future COVID-19 vaccine turned out to be something that needed two injections, such as measles, the world would need 15 billion doses.
"I know the world wants to be optimistic on it . . . (but) I have not heard of anyone coming even close to that (level) right now," he said, talking about capacity for vaccine manufacture. "It's going to take four to five years until everyone gets the vaccine on this planet."
Concern has also been expressed at the environmental damage being caused by huge numbers of discarded disposable face masks, which contain plastics.