Chinese, Indian foreign ministers agree to deescalate border tension
Share - WeChat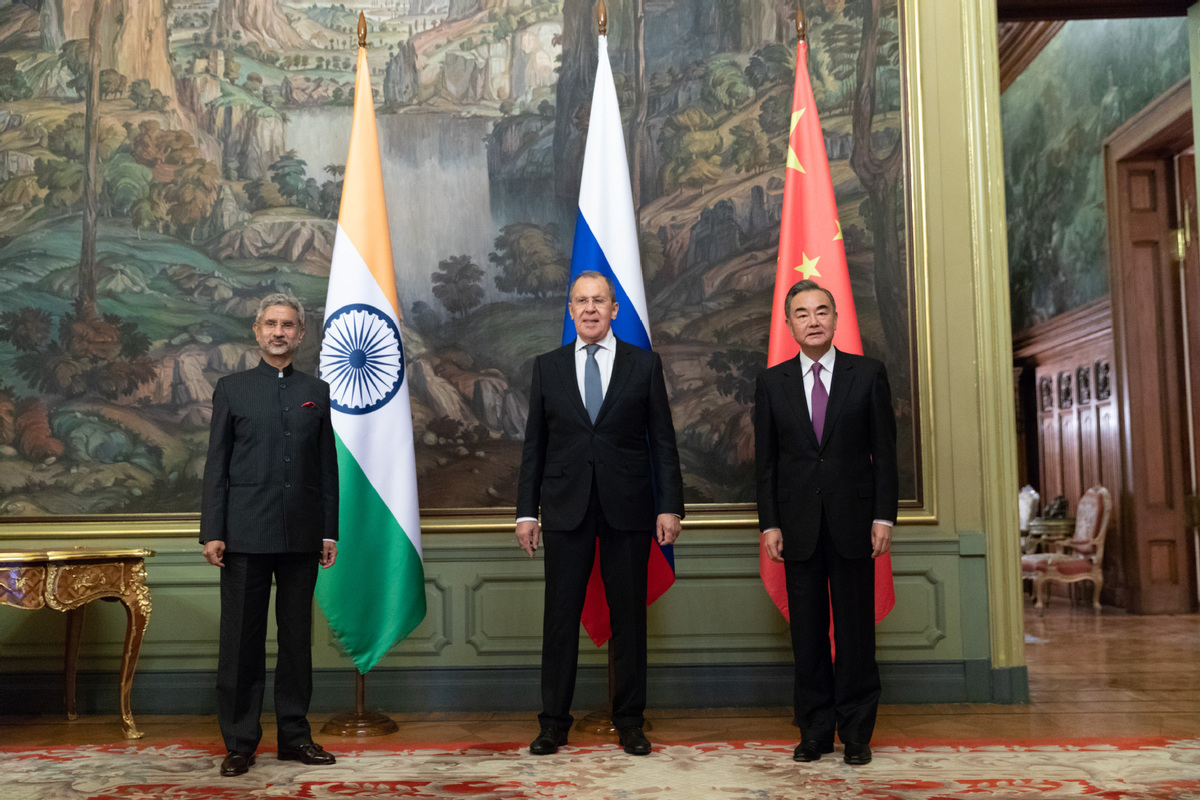 Chinese State Councilor and Foreign Minister Wang Yi said China and India have agreed to deescalate border tension and avoid any actions that might intensify the current situation.
Wang made the remarks at a bilateral meeting with Indian External Affairs Minister Subrahmanyam Jaishankar in the Russian capital of Moscow on Thursday.
Both officials are attending a ministerial meeting of the Shanghai Cooperation Organization (SCO) Member States in Moscow.
The two senior diplomats agreed that border tension is not in the interest of both sides and border forces from China and India should maintain communication, disengage contact as soon as possible and maintain a necessary distance.
Wang and Jaishankar also agreed to keep using the existing mechanisms to carry out discussions over border issues.
Special representatives on border issues started meeting in 2003 and a bilateral working mechanism for consultation and coordination on border affairs was launched in 2012.