Urbanization will be Africa's new economic frontier
Share - WeChat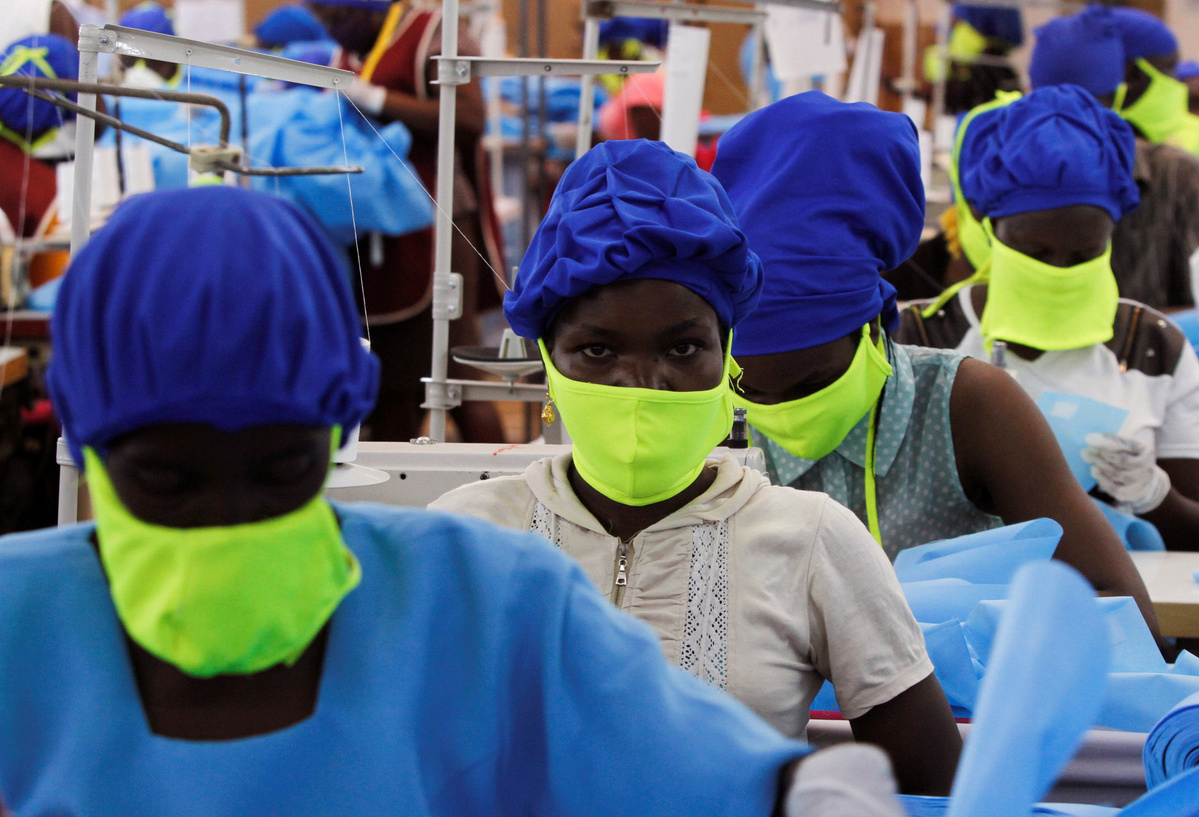 The 21st century urbanization process is emerging as Africa's new economic frontier.
Urban centers are undergoing a remodeling phase of increased infrastructural development and socioeconomic interactions, whereas, on the other hand, there is a rise in insecurity, pollution, unemployment and poor planning.
Rapid urbanization is attributable to the steady upsurge in the region's population, which is projected to double by 2050, with almost 70 percent of the population already made up of people below the age of 30, making the continent an epicenter of youth bulge.
This profound demographic transformation has and will continue to play a significant role in shifting the movement of people from rural to urban areas, which are likely to absorb two-thirds of the 2050 growth mark.
Analysts project that this will translate to an addition of 950 million people to the urban centers. Currently, sub-Saharan Africa is already 40 percent urban, with massive numbers of people migrating to the cities each year.
Going by the trend, it is indeed a new dawn for many African countries to use urbanization to advance from being low-income countries to becoming middle-income countries and, to a greater extent, competing favorably with developed countries in the global market and in engaging in various diplomatic relations.
It is evident that the GDP of many African countries is concentrated, and even dependent, on the productivity of its urban centers, which play a substantial role in sustaining economic development.
Cities in sub-Saharan Africa countries, for example, generate a combined $500 billion, accounting for about 50 percent of the region's GDP.
However, as the continent gears itself toward harnessing urbanization for economic growth and development through various infrastructure frameworks, it must be understood that negative implications are potentially unavoidable when the process is done without proper strategic guidelines to guarantee effectiveness and sustainability.
Insufficiency of planning, or using outdated policies or those borrowed from the developed world without consideration for varying local conditions, exerts pressure on urban infrastructure and resources, which gives rise to housing deficits, resulting in more people living in slums.
An example is the Kibera slum in Nairobi, Kenya, considered to be the largest urban slum in Africa. It has a population of approximately 185,777 in a land area of 12.1 square kilometers, according to the 2019 Kenya Population and Housing Census.
Similarly, as of 2016, 28 percent of residents in Dar es Salaam, Tanzania, lived in a single room with at least two other people. In Lagos, Nigeria, two out of three people lived in slums.
To realize the benefits of urbanization, African countries need to develop according to the aspirations envisioned by the goals of the United Nations' 2030 Agenda for Sustainable Development, especially Sustainable Development Goal 11 (to make cities and human settlements inclusive, safe, resilient and sustainable).
The New Urban Agenda, which was formally adopted by national governments at the United Nations Conference on Housing and Sustainable Urban Development in October 2016, also represents a shared vision for a better and more sustainable future.
If planned and managed well, urbanization can be a powerful tool for sustainable development for Africa as well as other parts of the world. At the regional level, there is the African Union's Agenda 2063, which should be leveraged to ensure effective urbanization.
Urban land transactions in Africa should be made easier and more efficient, with high levels of transparency and accountability, to attract local and foreign investors in large numbers. This should go hand in hand with new or strengthened urban plans and land use regulations relevant to individual countries' circumstances, to improve housing developments.
Africa's urban centers should start investing more in manufacturing and innovation, since the production of locally consumed goods and services traps cities into a low economic growth scale. This is anchored on centers being the first point of attraction to the outside world for global goods.
The African Economic Outlook, a website focusing on the economics of most African countries, says that Africa's growing youth population comes with "high energy, creativity and talent, which are key to future prosperity".
Therefore, it is essential to facilitate dynamic structural change that will enable the youth bulge to be transformed into a demographic dividend in the coming decades.
New housing developments or slum upgrading programs require large amounts of funding that may be difficult to recover fully from land value capture and taxes.
Therefore, development finance institutions may need to assist by providing concessional funding to governments directly or by contributing to private sector stakeholders in public-private partnerships.
Finally, an environmental impact assessment should be done during urbanization to protect the environment and the population from looming dangers through strategies and policies that improve urban resilience by mitigating the impact of disasters.
The author is a legal and policy adviser at the Africa Policy Institute, a Kenya-based think tank.The views do not necessarily reflect those of China Daily.