Mechanical mastermind
Share - WeChat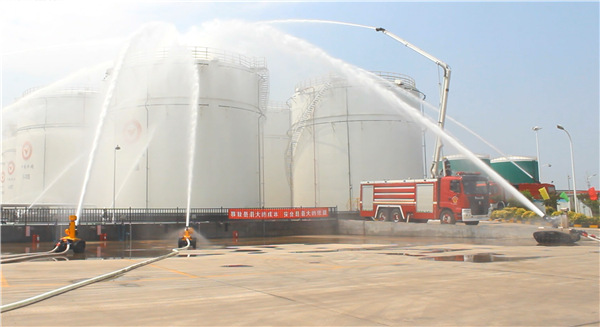 Guo Tingting has been developing his passion for robotics and invention, and today his creations are helping preserve life.
While doctors and nurses were fighting to save lives on the front line of the COVID-19 battle in China's hardest-hit city, they had an unconventional ally. A robot was tasked with disinfecting one of the crisis-hit hospitals in Wuhan, capital of Central China's Hubei province, in February.
It was designed, built and donated by Guo Tingting's team who wanted to play their part and help the front-line medical staff in Wuhan. From drawing board to debugging the programs and running scenario applications, the team took about two weeks to finish developing the robot.
Guo, 30, is a doctoral student in harbor, coastal and offshore engineering at the College of Engineering, Ocean University of China, in Qingdao, East China's Shandong province.
He is also a robotics entrepreneur.
"Usually the equipment a robot carries is placed at the center of gravity of the mobility assembly so that movement is steady, but for disinfection, a mist sprayer must be placed on the front and the disinfectant carrier on the back," Guo says.
The sloshing of the disinfectant in the carrier when moving will severely disturb the stability of the robot's movement. After repeatedly testing and updating, Guo and his team finally solved the problem.
They received feedback about the disinfection robot and are continuing to develop new versions to make it more efficient and convenient.
From scientific research in the lab to turning his ideas into products, Guo always seeks to address life's problems and provide more convenience.
During his childhood in Qufu, Shandong province, Guo enjoyed taking apart home appliances, such as clocks and radios.
He would regularly make a mess of reassembling them, often finding some components left over, before finally managing to put them together again properly.
Nobody knew then that he would grow up to become an expert on machines, and after he enrolled into college, whenever he returned home during vacations, his neighbors would ask him to fix their electronics.
Most Popular