Beijing trade fair will open more business opportunities, startups say
Share - WeChat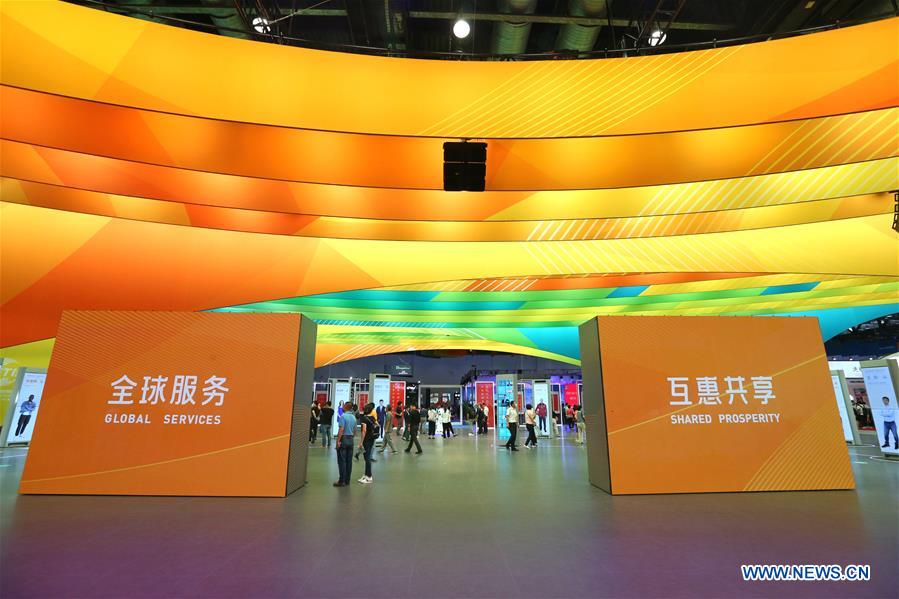 Executives of Chinese startups spoke highly of the ongoing 2020 China International Fair for Trade in Services as a platform to drive innovation, cooperation and development.
Sun Lei, founder and CEO of Beijing Yinuo Prospect Technology Co Ltd, a startup focusing on corporate tax services, said CIFTIS provides ample business opportunities that are very precious for enterprises facing challenges brought about by the COVID-19 outbreak both at home and abroad, thanks to its adoption of both online and offline channels.
As the outbreak of COVID-19 has brought great challenges to world economy, small and micro enterprises are especially impacted. Chinese government has rolled several policies and measures to help small and micro enterprises, and the CIFTIS enables enterprises, especially small and micro enterprises, not only to display products and services online but also livestream and ink deals online, to achieve mutual benefits, he said.
Da Hongfei, CEO of Onchain, a blockchain tech startup with offices in Shanghai, Beijing and Nanjing, Jiangsu province, said CIFTIS, the first major international economic and trade event held offline by the Chinese government since the outbreak of the COVID-19 pandemic, will showcase China's remarkable achievements in COVID-19 prevention and economic development to the international community, and will set up a platform of exhibition and communication for services traders in many fields around the world.
"Some new cooperation will be reached through CIFTIS, so that China's services brands will go global to promote China's services trade exports and enhance global competitiveness," he said.
He also said while globalization is currently facing some resistance, he believes that the world is on the brink of the fourth industrial revolution, which will once again transform how the world collaborates and produces, blurring physical, digital and biological boundaries, and the event is a great platform to showcase such new technologies to the world.
"As we approach the digital economy of the future, we are already starting to understand and envision a new paradigm based on cutting-edge infrastructure such as artificial intelligence, 5G, the Internet of Things and, of course, blockchain," he said.
"I believe blockchain will be a core technological foundation for the next wave of globalization. With its intrinsic characteristics, blockchain is the natural solution to 'trust' — a fundamental issue in global trade and cooperation that is of critical importance at this juncture."