Sinopec's e-commerce platform reaches transaction milestone
Share - WeChat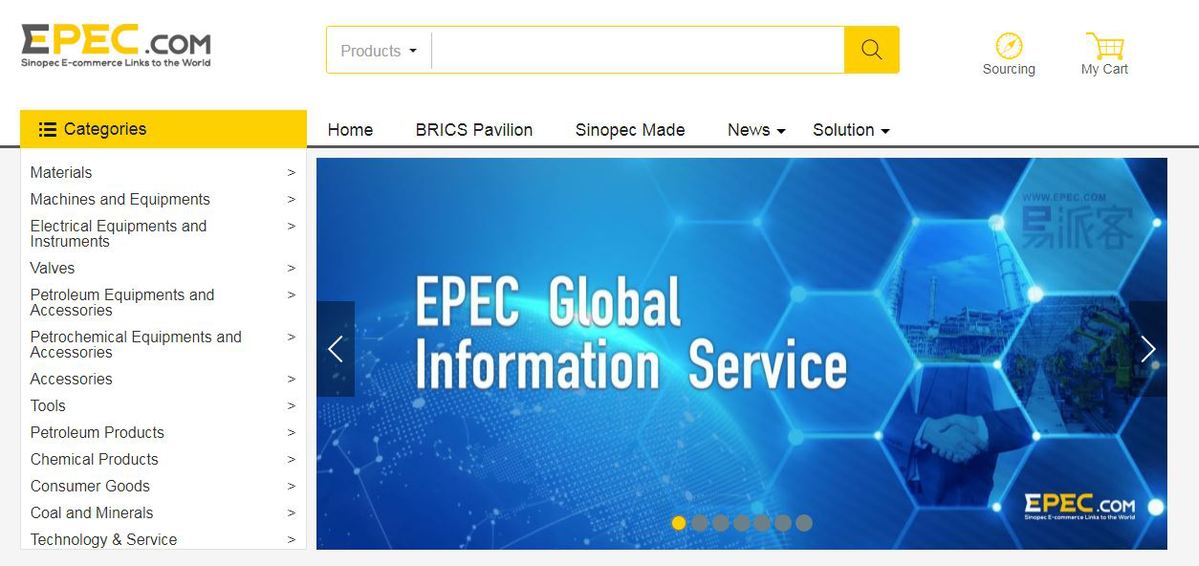 Epec.com, the e-commerce platform for industrial products from China Petroleum and Chemical Corp, also known as Sinopec and the world's largest refiner by volume, reached an accumulated transaction amount of one trillion yuan on Thursday since its launch in 2016, the company said.
Serving as a bridge connecting trade in industrial products between countries and regions, Global.epec.com, the international online marketplace for industrial and energy products, has reached an accumulated transaction amount of $37 billion so far, with more than 7.15 million products online and 230,000 registered buyers from 104 countries and regions, including the United States, Brazil, Germany, Russia and India, covering various industrial products including raw materials, equipment and chemical products.
The company, one of the three biggest oil and gas companies in China as well as a leading supplier of medical raw materials, earlier responded by turning itself into a leading company for meltblown nonwoven fabric, the essential raw material for medical masks, filling a demand gap and taking advantage of its resources in channels, network and branding.