A vibrant village
Share - WeChat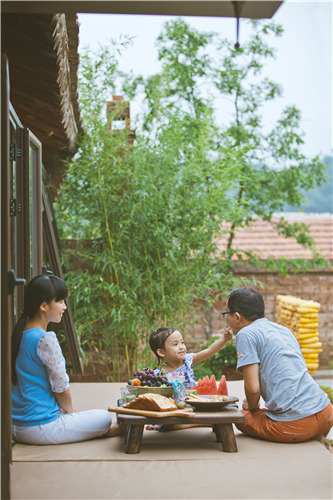 The village is also close to one of the "most beautiful roads in Beijing", the Baili Landscape Gallery. Travelers can cycle or drive along the wellpaved, tree-lined paths and visit the Silicified Wood National Geological Park and Dishui Lake.
Although the "hawthorn homestays" are pricy, at about 2,000 yuan ($288) a night, they're fully booked during weekends and holidays.
Guests typically must book rooms about two weeks in advance during peak seasons, Zhang says.
Bookings for the current period have exceeded those of last year, as Beijing has brought COVID-19 under control.
Tourism has helped all of the 28 households to increase their incomes.
The homestays have generated an annual tourism revenue of about 400,000 yuan and provide jobs for more than 20 locals. Villagers can also make money by renting out their unused houses.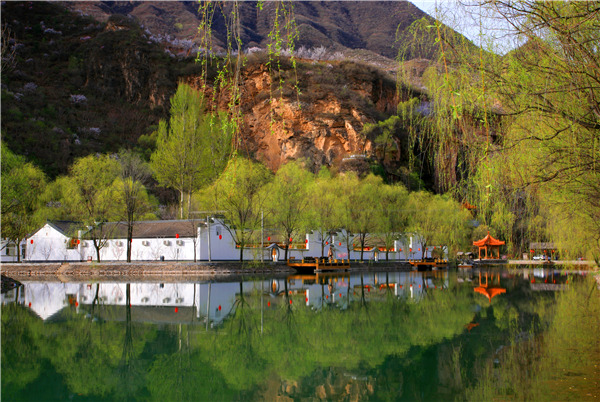 Zhang Yunping became a cook and cleaner when Hawthorn Courtyard opened. Her husband, Shi Lianshan, also does handiwork and transports goods at the tourism center.
They can earn 7,000 yuan a month for their work, plus 8,000 yuan in dividends from the tourism cooperative.
"We only ate cold lunches prepared in the morning when we worked away from home," Shi says.
"It's good to work so close to home and enjoy hot meals."
The couple spent 100,000 yuan on a truck last year.
"It's very convenient for us to go wherever we want," Shi says.
The village government has also worked with tourism cooperatives to help locals use e-commerce platforms to sell their produce.