SAIC Motor revs up vehicle exports to Oceania
Share - WeChat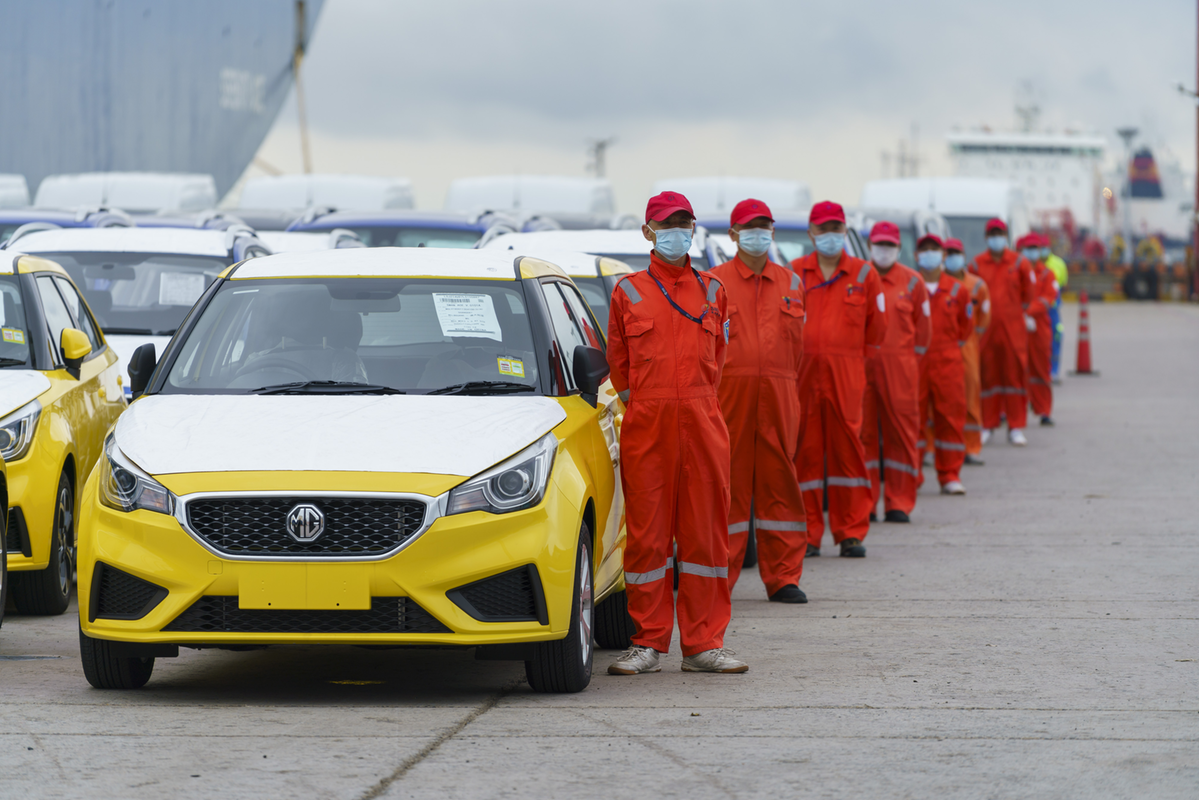 China's largest carmaker SAIC Motor said on Friday it is to export 2,500 MG and Maxus-branded vehicles to Australia, New Zealand and Fiji, as demand in Oceania grows for Chinese vehicles.
The vehicles, loaded on two ships, are expected to leave Shanghai on Saturday and reach their destinations in mid-and-late September. They are SAIC Motor's biggest shipment to markets in Oceania.
SAIC Motor said Oceania, especially Australia and New Zealand, is one of its seven major overseas markets.
The carmaker's MG marque is now the best-selling Chinese brand in the two countries.
Despite the coronavirus pandemic, the brand has increased its market share to 2 percent thanks to its sufficient forecourt supplies when competitors struggled to import vehicles. Its monthly sales average 1,000 units and last month its sales reached 1,234.
The Maxus brand is also popular in Australia and New Zealand. Their accumulated sales of pickups, SUVs, MPVs and vans in the two countries has exceeded 30,000.
SAIC Motor is the largest vehicle producer and exporter in China. It exported 154,000 vehicles in the first seven months of this year, accounting for 34 percent of Chinese carmakers' total exports. Its vehicles are available in more than 60 countries and regions around the world.
SAIC Motor's new energy vehicles are gaining in popularity in Europe since their arrival in 2019. Sales of MG's eZS on the continent exceeded 10,000 in the second half of 2019. SAIC is planning to export its new energy vehicles to Switzerland and Spain this year.
The carmaker said its competitive edge lies in the establishment of companies along the industry chain, ranging from research and development facilities to manufacturing plants and sales networks. SAIC Motor has more than 25,000 employees overseas.