Argentine official urges public to comply with health measures against COVID-19
Share - WeChat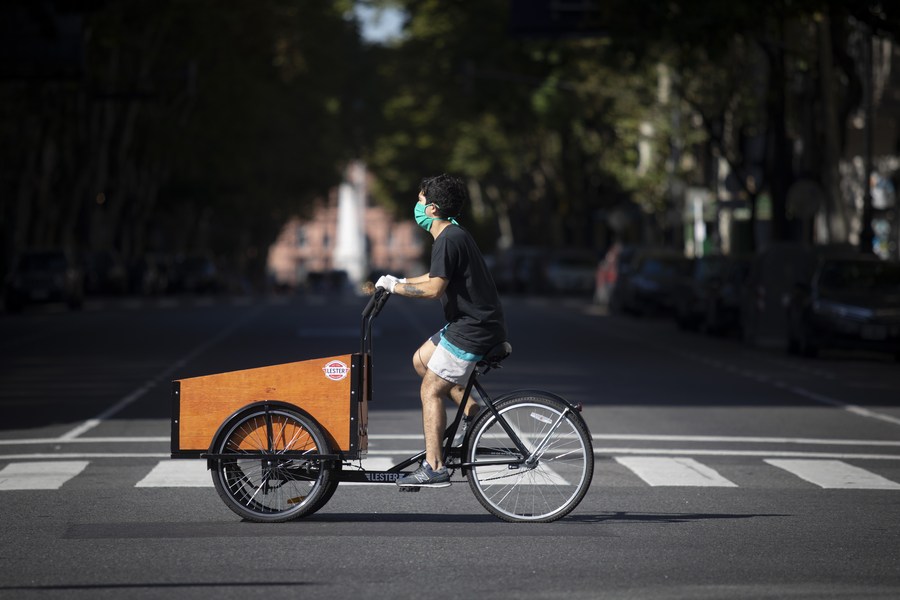 BUENOS AIRES - An Argentine health official on Thursday called on the public to avoid "shouting" or "singing" without a face mask indoors to prevent the spread of the novel coronavirus (COVID-19).
"We really need to rank the riskiest activities, activities in enclosed spaces, over a long period of time, with people close by, without face masks, doing ... things like speaking loudly, shouting, singing, laughing," the Health Ministry's Secretary of Access to Health Carla Vizzotti said at a press conference.
Vizzotti also urged people to cough or sneeze into their bent elbows, saying "we can be part of the chain of transmission" without even knowing it, because some people show no symptoms despite being infected with COVID-19.
Tests detected 10,550 new cases of infection on Wednesday, taking the total caseload to 370,188. It was the highest number of infections detected in a single day since the country's first case was registered on March 3.
"We need to work together more than ever and follow the recommendations for COVID-19. We are at a very important point of the pandemic in Argentina. An individual's role has an impact on the outcome of the management of the pandemic," said Vizzotti.