Falling infection rates bring hope in Africa
Share - WeChat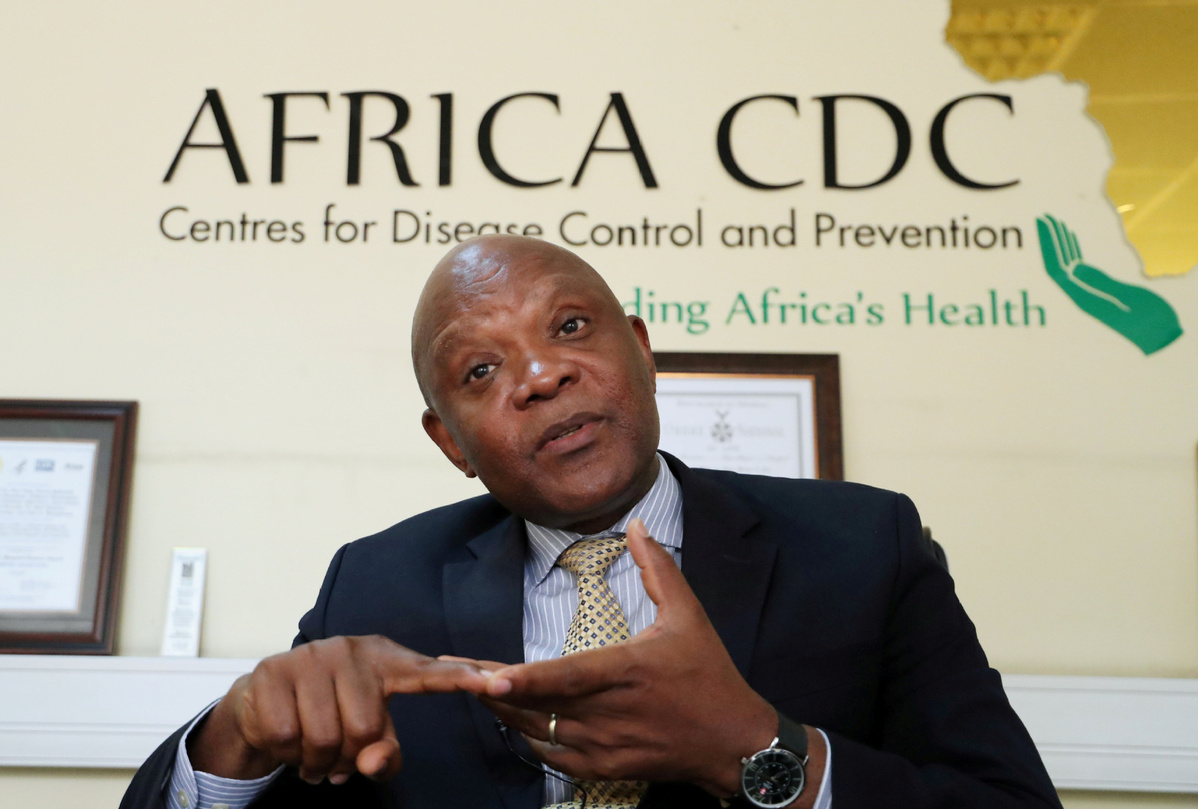 African countries are gradually reducing rates of coronavirus infections, prompting guarded optimism from the continent's peak health agency that the pandemic is coming under control.
John Nkengasong, director of the Africa Centers for Disease Control and Prevention, or Africa CDC, said the continent is recording a slight decrease in infection rates.
Nkengasong, in a statement issued by the African Union on Saturday, said that over the past week Africa had reported an average of 10,344 new cases a day, compared to 11,494 the week before and 14,447 the previous week.
Still, Nkengasong advised Africans to increase the use of masks and remain vigilant on social distancing, while urging authorities to ramp up testing as countries begin to ease lockdown measures.
"We do not want the population to show prevention fatigue. We are dealing with a delicate virus that can easily flare up again very quickly, as has been witnessed in other parts of the world," he said.
Africa had recorded 1,187,937 cases and 27,779 deaths by Monday.
According to the Africa CDC, five countries account for 73 percent of all cases in the continent, led by South Africa with 52 percent, Egypt 8 percent, and Nigeria, Morocco and Ghana each with 4 percent.
Despite being the hardest-hit country in Africa with over 609,800 cases and 13,100 deaths, South Africa has eased most of the restrictions imposed on people.
On Aug 15, President Cyril Ramaphosa said the number of new cases is dropping and that infection rates have peaked in several provinces, including Western Cape, Eastern Cape, Gauteng and KwaZulu-Natal.
The Africa CDC said Africa is working toward the concept of "trusted testing" for coronavirus in order to enable safer cross-border travel. This will entail mutual recognition of certified coronavirus test procedures among the member states.
Nkengasong said a scheme known as the Partnership for Increased Coronavirus Testing will be used to enhance surveillance of people across a range of economic sectors.
Rolled out in June when the continent had conducted fewer than 400,000 tests, the initiative began with a target of 10 million tests across the continent. Some 10,256,000 tests have since been conducted.
Nkengasong said a new target of 20 million tests by the beginning of November has been set, with officials aiming to capitalize on the gains so far.