ChiNext puts reform to test as 18 firms launch stellar IPOs
Share - WeChat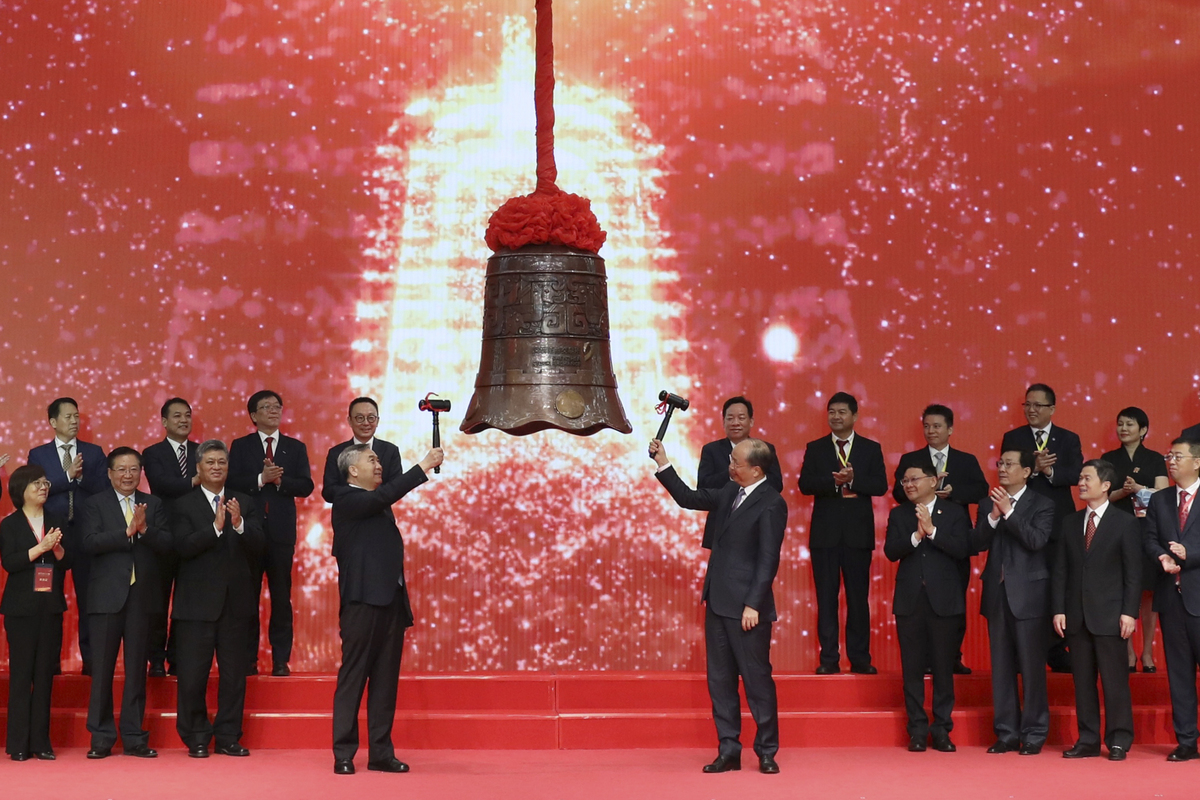 China's efforts to make its capital market more supportive for technological innovation made landmark progress on Monday as reforms on Shenzhen's startup board ChiNext were put to the test amid steady market performance, officials and experts said.
ChiNext's first group of 18 firms got listed under the registration-based initial public offering system made a stellar debut on Monday, surging between 43.1 percent and 1,061.42 percent from their issue prices.
The ChiNext board as a whole leaped as investor sentiment brightened, with the ChiNext index up 1.98 percent to close at 2,684.63 points.
In April, China announced a multistep plan to try out a registration-based reform for ChiNext. The reform aims to replace regulatory IPO approvals with administrative registration, giving the market a greater say in IPOs and making equity financing easier for tech companies.
The new ChiNext listings mark the first time an existing board in China's A-share market has listings under the registration-based IPO system, after Shanghai's STAR Market began using the system as a newly launched board in July 2019.
Vice-Premier Liu He said that the smooth implementation of ChiNext's registration-based reform serves as a key push toward improving the capital market system and economic circulation.
"The ChiNext reform has learned from the registration-based system on the STAR Market and laid the groundwork for implementing the system on the main board and the SME board that targets small and medium-sized firms," Liu said in his written address to the listing ceremony for the 18 firms.
Liu said he hopes that ChiNext will better serve high-growth, innovative enterprises and startups and complement other submarkets in supporting more quality firms getting listed in mainland bourses.
With easier listing standards and a shorter and more transparent IPO process, ChiNext will test whether it is feasible to replicate registration-based reform across all A-share submarkets and facilitates the financing of innovative firms, experts said.
Yang Meng, CEO of Anker Innovations, one of the 18 companies that debuted on ChiNext on Monday, said registration-based reform has injected new growth momentum into the company and boosted confidence in its development.
The Changsha-based smartphone accessories maker raised more than 2.7 billion yuan ($391 million) from its ChiNext IPO. According to the Shenzhen bourse, the first group of 18 registration-based IPOs raised 20.06 billion yuan in all.
Several improvements in the trading rules of ChiNext also took effect on Monday, including doubling the daily price fluctuation limit of all ChiNext shares to 20 percent, excluding new listings. Four ChiNext stocks hit the upper limit on Monday, while none dropped to the lower one.
While the loosened limit has made higher volatility possible, ChiNext is expected to maintain stable performance in the near future as the recent correction in ChiNext stocks has limited the room for a further market slide, said Yin Yue, chief market analyst at Guangdong province-based Yuekai Securities.
Over the long term, the liberalized trading rules will couple with registration-based reform to give a greater role to the market in selecting and nurturing quality firms, Yin said.
Wang Jianjun, Party secretary and chairman of the Shenzhen Stock Exchange, said that ensuring steady market development has been an essential prerequisite in the effort to launch ChiNext reform.
The exchange will require more efforts to build itself into a world-class exchange that features topnotch service for high-tech firms and growing innovative startups, he said.