Relocated Tibetan village marches ahead to prosperity
Share - WeChat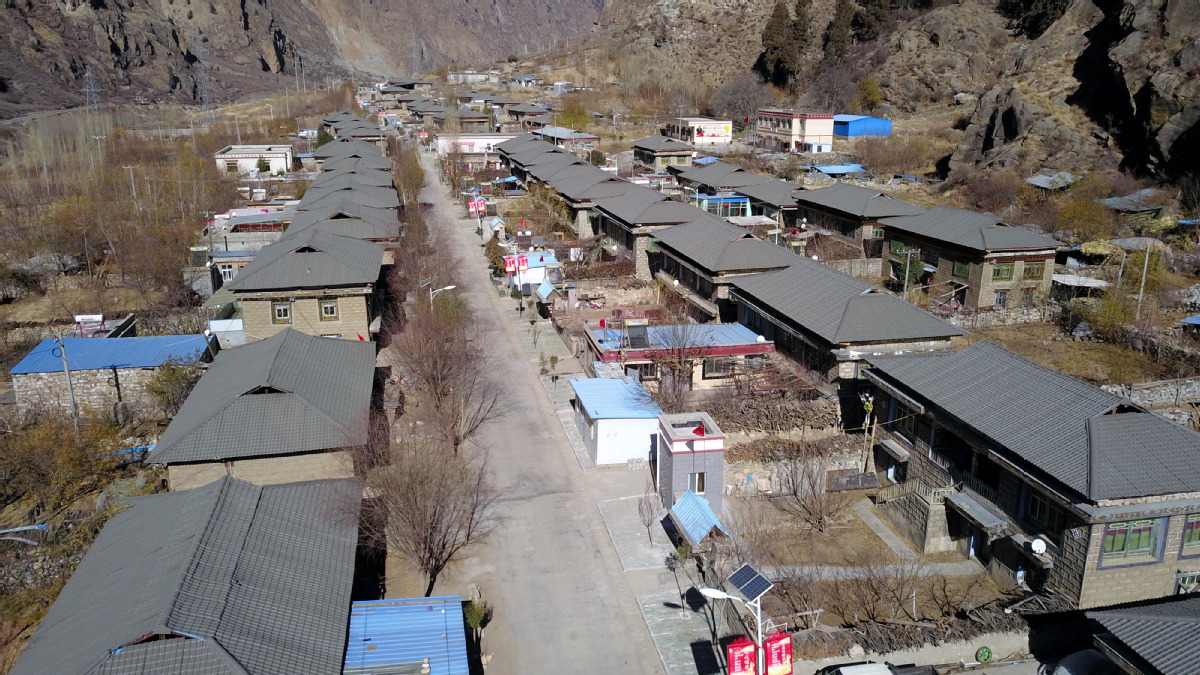 The rain is falling, the mist on the mountainside is palpable, and the village of Cha, in Nang county, Nyingchi city of Southwest China's Tibet autonomous region, surrounded by the mountains looks greener after the rain.
Standing on the street, you can see the clean and tidy village road, neat and rowed houses and villagers rushing to the Tibetan incense company, farms and other places in the village to work.
But who would have thought that this Cha village, where every family lives a well-off life now, also experienced hardship 13 years ago.