Officers make a stand to arrest poverty
Share - WeChat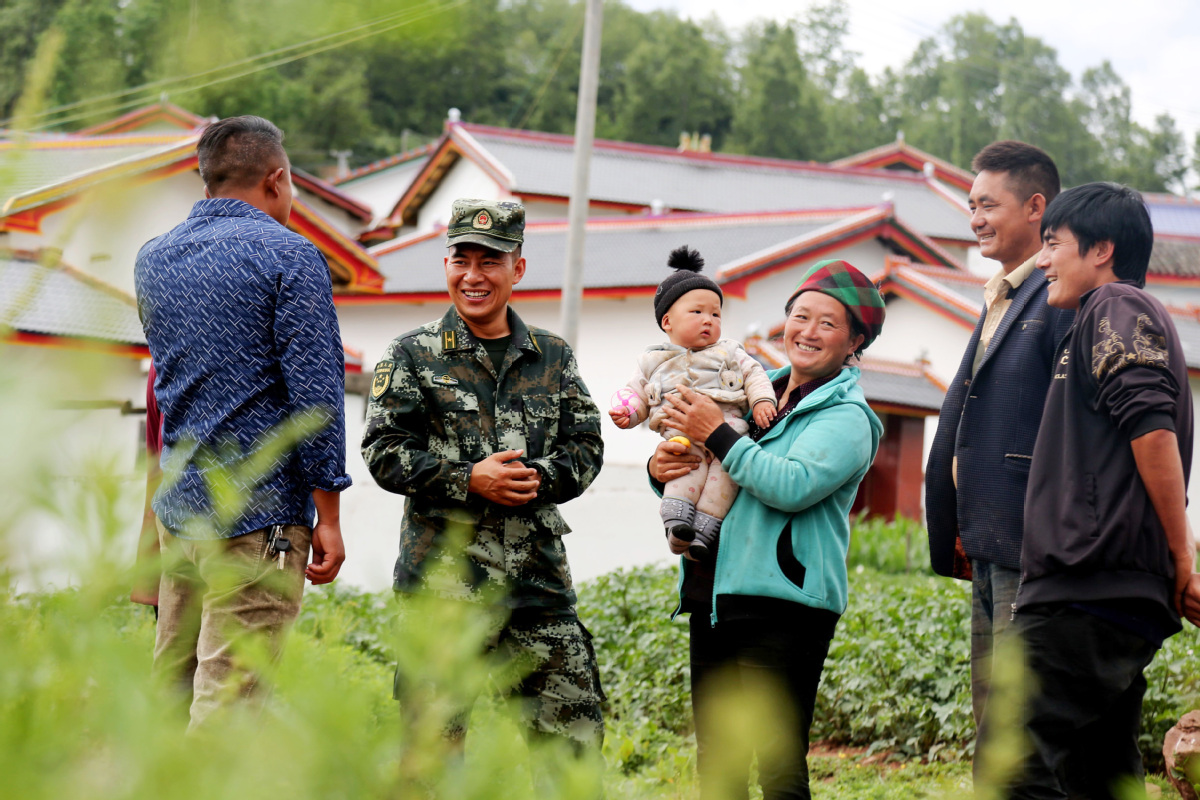 Members of the People's Armed Police Force are helping to raise poor villagers' incomes and improve lives. Li Hongyang reports from Liangshan Yi autonomous prefecture, Sichuan.
Until recently, residents of Suosuolada, a village nestled about 2,000 meters above sea level in the mountains of Southwest China, lived old-fashioned, poverty-stricken lives.
They are all members of the Yi ethnic group, and most of those who manage to leave the village in Liangshan Yi autonomous prefecture and get a taste of the modern, richer world outside don't return.
However, Buha, who was born and raised in the area, offered to stay with the villagers and lift them out of poverty after he graduated from Chengdu University of Technology in the provincial capital.
Buha, who like many Yi people only uses one name, is one of several officers appointed by the People's Armed Police Force in Sichuan to act as poverty alleviation leaders in impoverished villages.
The officers work to develop businesses and improve people's lives, while the force provides financial and policy support.
In 2017, the Central Committee of the Communist Party of China tasked the Sichuan PAP with alleviating poverty in Suosuolada, which means "valley full of cedars" in the Yi language.
Buha signed up for the job because he wanted to help the people and his knowledge of the language gave him an advantage over other officers. His division leader spoke to Buha seven times to assess his determination to complete the task.
"He stressed that I would need to stay in the village, a tough place, for at least three years. He was concerned that my application was just a whim and I hadn't taken all the difficulties into account," Buha said.
At first, life in the village was far from enjoyable-as a local saying goes, "Mud walls and thatched roofs build shabby houses, where people live with their flocks and herds."