COVID castaways
Share - WeChat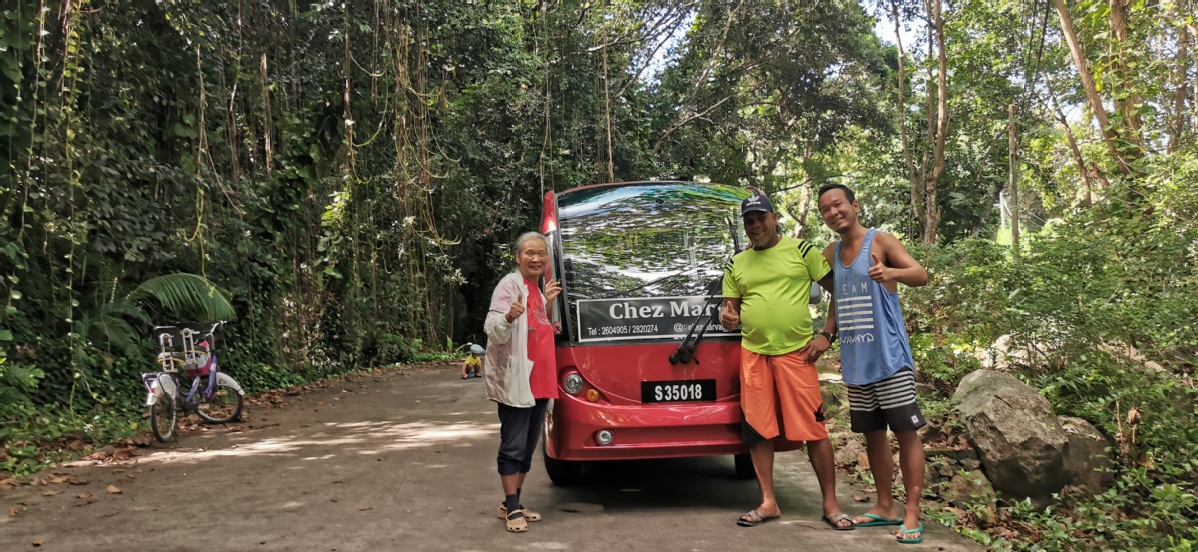 Yang Zhouhu's family was eager to enjoy a relaxing Spring Festival holiday in Seychelles when they boarded a plane from Beijing in January.
He'd booked air tickets and hotels for the two-week island vacation in the Indian Ocean three months in advance.
But the 34-year-old, his mother, elder sister and 3-year-old nephew ended up stranded in Seychelles for half a year following the COVID-19 pandemic.
The outbreak in Hubei province's capital, Wuhan, the epicenter of the epidemic in China, had just hit headlines when they left.
Days after they arrived, Chinese travel agencies suspended outbound trips, and individual travelers were encouraged to refund their bookings free of charge.
Yang's family members are among many Chinese who got stuck overseas during the period.
Their bittersweet adventure played out on La Digue Island, which is inhabited by about 3,000 people. It's about two hours by boat from the country's largest island, Mahe, which hosts the capital city, Victoria.
They finally arrived in Shanghai on June 30. After a fortnight's quarantine there, they flew to Chengdu, Sichuan province, where they have relatives, and self-isolated for a week.
"It was a rare opportunity to be with my family 24/7 for half a year," Yang says.
"We've been through all the difficulties and setbacks together, and understand one another better."